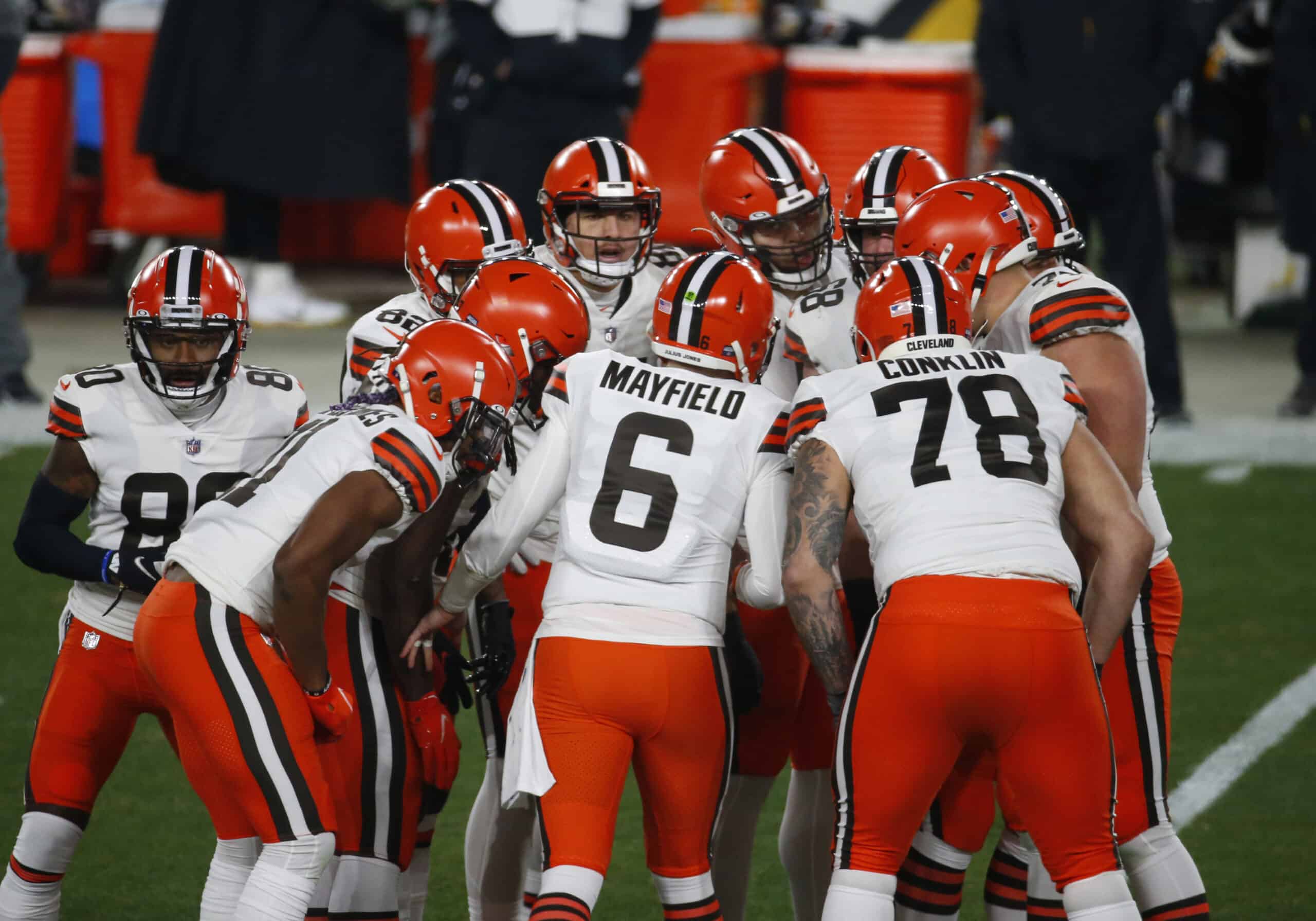 The Cleveland Browns have been in the headlines a lot this week.
Frightfully little of those headlines are related to their extremely important Week 9 clash with the Cincinnati Bengals.
Hopefully, this team is extremely prepared because a win is necessary for multiple reasons.
One is to stay competitive in the AFC North.
The other is to stay out of the headlines because they were not able to manage a victory amid all of the distractions.
Here are three players who need to step up against the Bengals to give the Browns a chance at beating their interstate rivals.
1. Baker Mayfield
#Browns have put all their chips on Baker Mayfield. Let's hope it works out.

HUGE week for this offense. Let's go drop 50 on the Bengals.

— Dave @ BIGPLAY (@BIGPLAY_dave) November 3, 2021
It feels like a lifetime ago that we were concerned about his shoulder harness and overall health and wellness to start a football game.
Mayfield's shoulder has not earned a mention this week so we hope all is well with it.
Another reason it needs to be well is because Mayfield needs to ball out on Sunday.
His credibility and reputation were attacked and some believe rightly so.
Mayfield needs a solid prove-it outing to show the naysayers what was said and written and alluded to this week is simply not true.
2. Nick Chubb
#Browns Nick Chubb on how the team is feeling today:

"I think the vibes are still pretty good. We're not distracted at all."

Said they're 4-4 and focused on Cincinnati.

— Camryn Justice (@camijustice) November 3, 2021
Chubb has accumulated yards, but we have yet to have a break out, beat down game where Chubb just wears down the opponent's defense from the first through the fourth quarters.
Now would be a good time to have one of those games.
Presumably, the offensive line is healthy so what better therapy for the Browns offense and the team in general is a Chubb game where he takes no prisoners.
3. Browns Wide Receivers
Technically, this is not a player, but in truth, the whole wide receiver room needs to step up against the Bengals.
The drops, fumbles, and missed opportunities against the Steelers cannot continue if this team wants to be competitive.
One of the best news bytes of the week was that Donovan Peoples-Jones was back at practice on Wednesday.
Can't exaggerate enough how much it means to have DPJ back at practice. #Browns

— MoreForYouCleveland (@MoreForYou_CLE) November 3, 2021
It is still unclear if he is game ready, but DPJ showed so much promise in the preseason but has yet to dominate in a game situation.
He is also the hero and recipient of a buzzer beater winning catch against the Bengals in 2020.
THE ROOKIE DONOVAN PEOPLES-JONES GAME WINNER🔥

— PFF College (@PFF_College) October 25, 2020
Some DPJ mojo would be just what the doctor ordered for this team.
Jarvis Landry looked pained last week after the Steelers loss.
He did not play his best and immediately owned up to that.
His close relationship with Odell Beckham Jr. has likely caused him a lot of extra stress this week.
Juice needs to come out ready to play and not make the costly and uncharacteristic mistakes he made against the Steelers.
#Browns Kevin Stefanski on how this could affect Jarvis Landry – "Jarvis is a pro. I'm not worried about Jarvis"

Later says "this team is full of pros."

— MoreForYouCleveland (@MoreForYou_CLE) November 3, 2021
Rashard Higgins has largely been absent too.
Hollywood is a fan-favorite that can get this team back on its winning ways with a great game.
With Odell Beckham Jr. excused from practice today and Jarvis Landry out with a knee injury, Baker Mayfield gets throws in with Rashard Higgins, Donovan-Peoples Jones, Anthony Schwartz and JoJo Natson, as well as the tight ends. #Browns pic.twitter.com/RhMPYpfA42

— Camryn Justice (@camijustice) November 3, 2021
Conclusion
The Browns cannot come out on the field looking dazed and confused in this game.
This young Bengals team will pounce on them.
The possibility of falling below .500 is a real one so this team needs to play its best game of the season in all facets of the game.