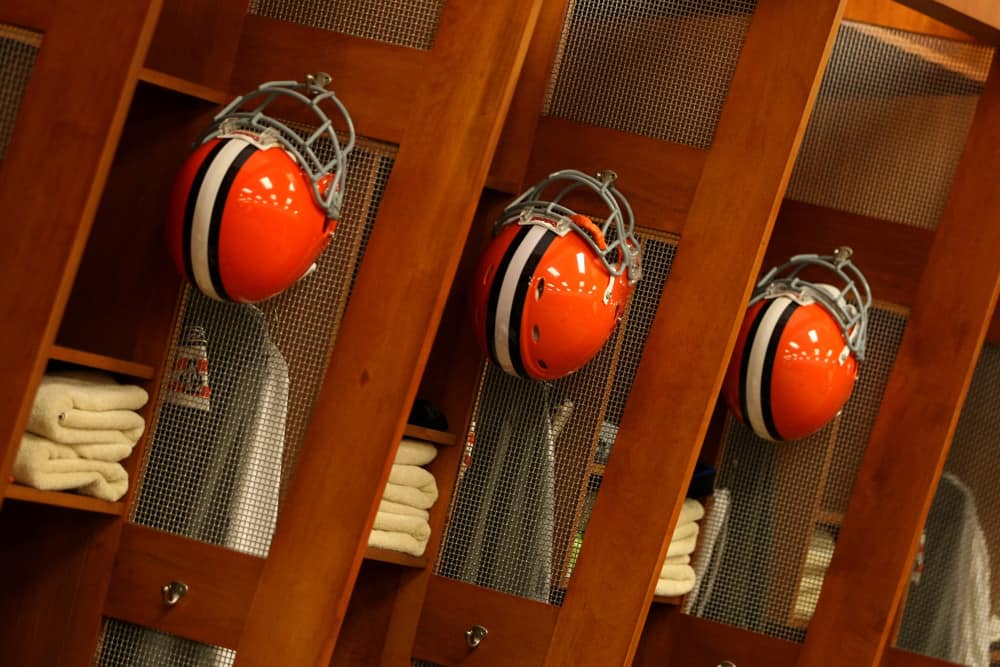 After two weeks, there are a few Browns players who are not performing up to hype heading into 2020.
On Thursday, the Browns picked up a huge win to move to 1-1 on the season.
However, for these three Browns players, their stock is trending in the wrong direction.

1. Austin Hooper
So much for Hooper translating his success to Cleveland.
The highest-paid tight end in the NFL looks like a dud right now.
On Thursday, Hooper hauled in just two receptions for 22 yards.
Before that, Hooper had two receptions for 15 yards. .
If you put the math altogether, that's a rough four receptions for 37 yards this year.
Austin Hooper left Signed with the Browns only to have 4 receptions & 37 yards in 2 games

Yikes

— MrUnlimited x MrRoscoes (@MrRoscoes) September 20, 2020

Granted, the Browns have been using Hooper as a blocker on the offense.
That gives the team hope as a whole as the Browns move forward.
Nick Chubb rushed for 124 yards and two touchdowns and Hooper was a huge part of that.
However, Hooper had 787 yards receiving last year and we would like to see more of that.
I think the most unique part about last night's game was the Browns' run blocking.

Kevin Stefanski had so many moving parts against the Bengals, plus Austin Hooper and Andy Janovich both put up sensational performances as run blockers. pic.twitter.com/3ZP3H9OGRJ

— Johnny Kinsley (@Brickwallblitz) September 18, 2020
2. Olivier Vernon 
Vernon has played in just one game after missing the matchup with the Bengals.
#Browns DE Olivier Vernon is out tonight with an abdominal injury. RT Jack Conklin (ankle, finger) is active but not starting. WR Jarvis Landry (hip) is good to go.

— NFL Update (@MySportsUpdate) September 17, 2020
In his place, Porter Gustin had a nice showing for two tackles and two assists.
It just seems like we go week to the week knowing that Vernon's time in Cleveland is going to end soon.
Vernon played in just 10 games last year and is on a bad start this year.
Another injury is probably going to pop up and keep Vernon out for a significant amount of time.
Adrian Clayborn is a nice sub but Vernon is the better athlete and the Browns need him healthy.
#Browns fullback Andy Janovich said it was hard to watch sometimes when rookie LT Jedrick Wills got beat in training camp by Olivier Vernon and Myles Garrett but it made him better player.

— Scott Petrak ct (@ScottPetrak) September 18, 2020
3. Donovan Peoples-Jones 
Going into the season, many thought that DPJ was going to make his way onto the Browns offense and serve as a return man.
As of Week 2, that is looking very unlikely.
On Thursday, the Browns elected for JoJo Natson Jr. to return the one punt for 13 yards.
One fan couldn't have said it any better.
Browns fans get mad every year at a hyped late draft pick that doesn't see the field.

This year's version is apparently Donovan Peoples-Jones.

He was a 6th rounder and fans couldn't even see him in camp. What's all the hype right now?

— Anthony Lima (@SportsBoyTony) September 18, 2020