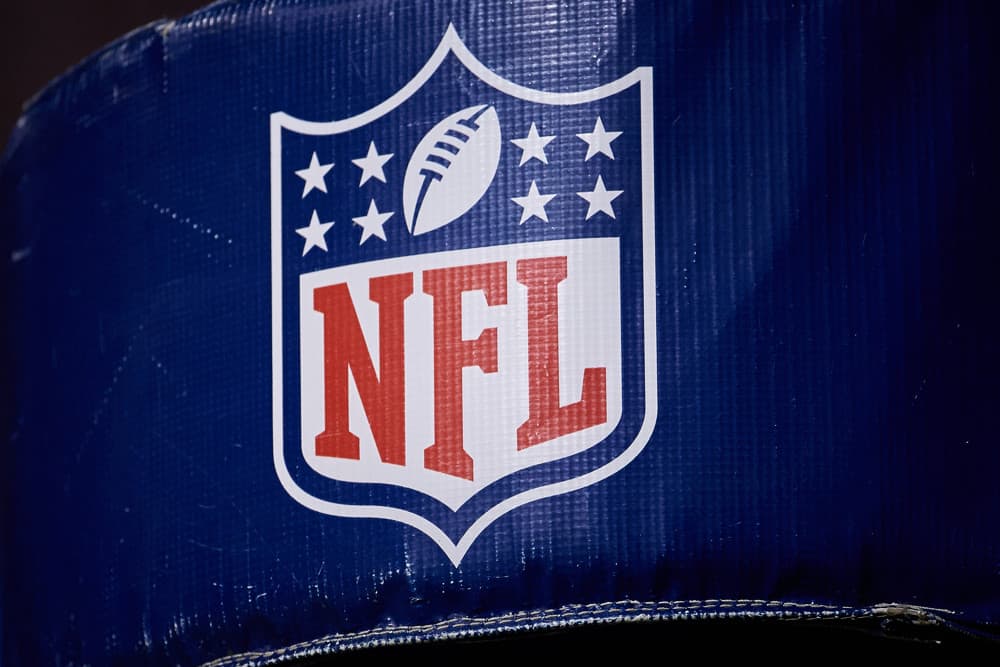 Last offseason, the Cleveland Browns made a big splash in free agency.
They signed three-time Pro Bowl defensive end Jadeveon Clowney to a one-year deal.
Clowney played well for Cleveland and looked sharp alongside Myles Garrett.
Sadly, it doesn't sound like the two of them will be playing together too much longer.
Clowney is reportedly unlikely to return to the Browns next season.
That being said, the Browns will need to find another productive defensive end to replace Clowney on the roster.
1. Emmanuel Ogbah
This is a name that Browns fans should know fairly well.
Cleveland drafted Emmanuel Ogbah in the second round of the 2016 NFL Draft.
He spent the first three years of his career with the Browns.
Ogbah recorded 122 tackles and 12.5 sacks in 40 games as a member of the Browns roster.
In 2019, the Browns decided to trade Ogbah to the Kansas City Chiefs in exchange for safety Eric Murray.
We have acquired DE Emmanuel Ogbah in a trade with the Cleveland Browns in exchange for S Eric Murray. pic.twitter.com/tAP8KwGUaY

— Kansas City Chiefs (@Chiefs) April 1, 2019
He spent one season in Kansas City before joining the Miami Dolphins.
In 2020, Ogbah stepped up his game and recorded a career-high nine sacks.
He followed that up with a similar season of nine sacks in 2021.
Now, Ogbah is set to be a free agent and coming off the two best seasons of his career.
Possibly, Cleveland attempts to bring back Ogbah with a nice payday this offseason.
His market value is expected to be around $7.5 million per year, according to Spotrac.
That price seems fair given his performance over the last two seasons.
Maybe there's a reunion between the two this offseason.
2. Bilal Nichols
A player that could possibly fly under the radar is defensive end Bilal Nichols.
The former fifth-round pick of the Chicago Bears has played well above expectations.
He has spent each of his last two seasons at nose tackle for Chicago.
In 2020, he finished with 40 tackles and five sacks during his first season as a full-time starter.
He followed that up with a career-high 51 tackles and three sacks last season.
*Insert DJ Khaled* ANOTHA ONE

Bilal Nichols joins Robert Quinn with a sack each for the Bears 👀 pic.twitter.com/zWXqJ7vjWN

— ClutchPoints (@ClutchPointsApp) December 13, 2021
After back-to-back successful seasons the 25-year-old is now set to hit free agency.
His versatility is something that could very intriguing to the Browns roster.
This team needs help both at defensive end and tackle, so Nichols could help at both spots.
Also, Nichols is expected to be fairly cheap, so he could end up being a steal for Cleveland.
3. Derek Barnett
Another player who might fly under the radar is former first-round pick Derek Barnett.
In 2017, the Philadelphia Eagles took Barnett with the 14th overall pick in the draft.
Sadly, Barnett's career hasn't exactly taken off like it was supposed to out of Tennessee.
He became a full-time starter with the Eagles during the 2019 season.
That year, Barnett recorded 30 tackles and a career-high 6.5 sacks through 14 games.
He followed that up with another successful season in 2020.
The biggest problem for Barnett was been the penalty issues.
i'm dead Derek Barnett got a penalty and you can read the Eagles HC lips

"it's always him" 😂😂 pic.twitter.com/INbtEF1PyV

— Terrence Murphy Comedy (@terrencefunny) September 28, 2021
The 25-year-old still has plenty of upside, but is a work in progress.
The talent has always been there, so possibly a change of scenery could help Barnett.
His expected market value is $3.2 million per season, which seems reasonable.
Barnett might not be the perfect solution, but could be worth the risk.
The Browns need a long-term option at defensive end, so possibly Barnett can be that player.