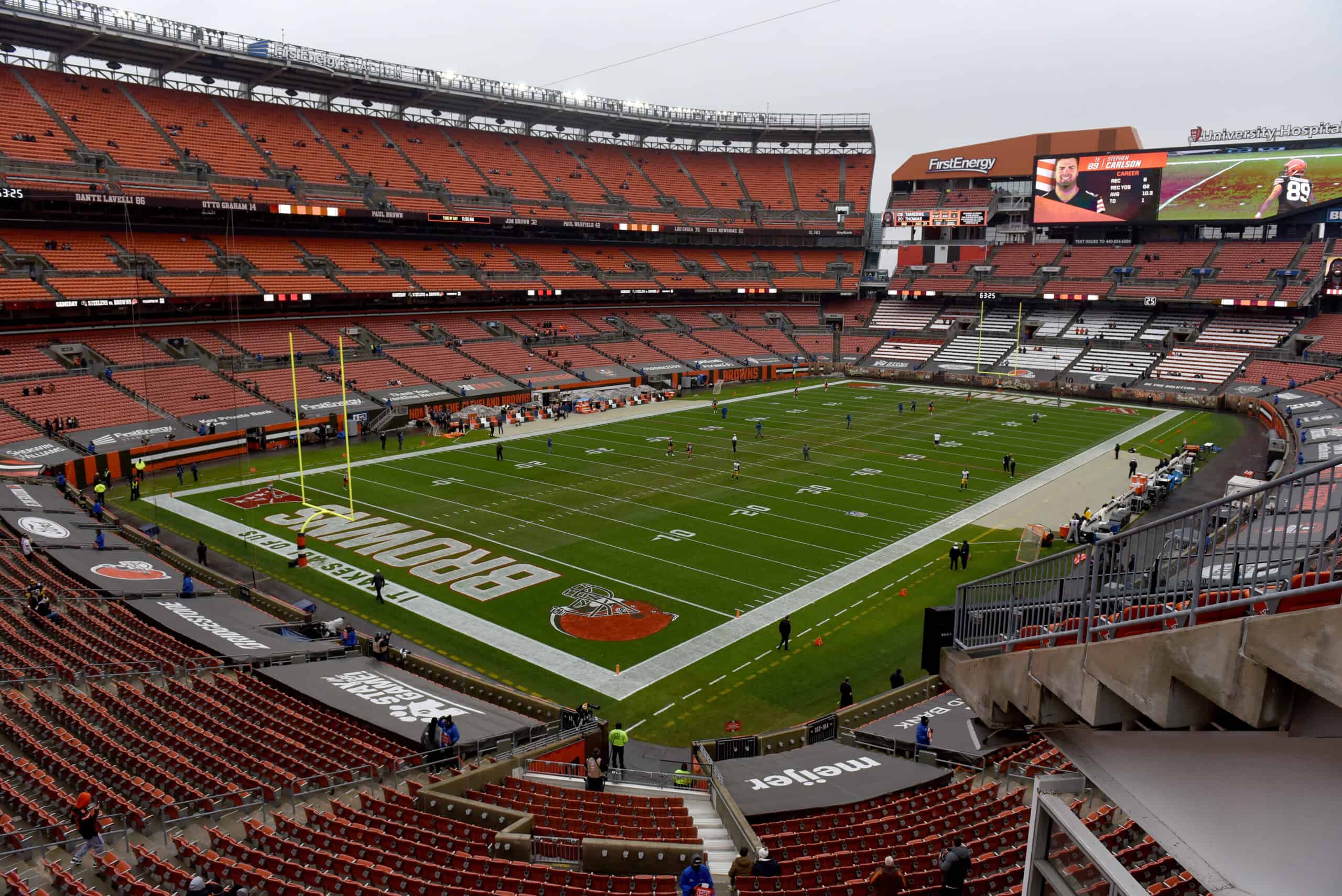 Happy Sunday Cleveland Browns fans!
Saturday was a fun day filled with Browns headlines.
Here are additional news bytes that make up the Sunday edition of Browns Nation news and notes for March 13, 2022.
1. Mayfield and Koepka Team Up
Baker Mayfield has stayed off of social media and out of the spotlight.
He did reappear earlier in the week to partner with PGA golfer Brooks Koepka to make 11-year-old Ethan Evans' day.
Evans, an Oklahoma native, idolizes Koepka and had an opportunity to walk The Players Championship course with him and even hit some balls.
Learning that Evans is a Mayfield fan, Koepka FaceTimed Mayfield while they were on the course.
Evans, who has 66 rounds of chemotherapy ahead to fight a rare type of cancer, had a smile on his face courtesy of the two athletes.
⭐️ Inside-the-ropes with his idol
⭐️ FaceTime from his favorite QB
⭐️ Memories for a lifetime

A day @THEPLAYERSChamp that Ethan will never forget. pic.twitter.com/GJFj5Sspab

— PGA TOUR (@PGATOUR) March 11, 2022
2. March 12-13 In Browns History
Apparently March 12-13 are key dates in franchise history for trading for a wide receiver.
Yesterday, March 12, 2022, the Browns acquired Amari Cooper from the Cowboys.
Cheers to you Coop!! One of the best route runners in the game today and an overall dynamic football player. @Browns just got themselves a great ball player.. #Coooooooooooop https://t.co/K5OgfyaRrw

— Beau Brence (@BrenceBeau) March 12, 2022
On March 13, 2019, the Browns acquired Odell Beckham Jr. from the Giants.
There were high hopes for OBJ that went unfulfilled.
Hopefully, the Amari Cooper era brings better results.
3. Countdown To March 16
The league year opens on Wednesday, and that is the time unrestricted free agents can sign with other teams.
Monday through Wednesday is the legal tampering period; this is when teams can engage in discussions with UFAs.
A reminder of some important NFL Dates:

🗓 March 14-16: Legal Tampering Period

🗓 March 16: New League Year Begins / Free Agency Period Begins

🗓 April 28-30: 2022 #NFLDraft #NFL #NFLTwitter pic.twitter.com/kPQgfpRQCU

— NFL Wire (@wooak5) March 13, 2022
The Browns have a couple of days to take care of in-house business which presumably could include extensions with M.J. Stewart and Anthony Walker Jr.
Jadeveon Clowney is most likely not coming back to Cleveland in 2022, but we can hold out hope that something happens between now and Wednesday.
Stay tuned Browns Fans.
It is going to be an interesting week for this team!