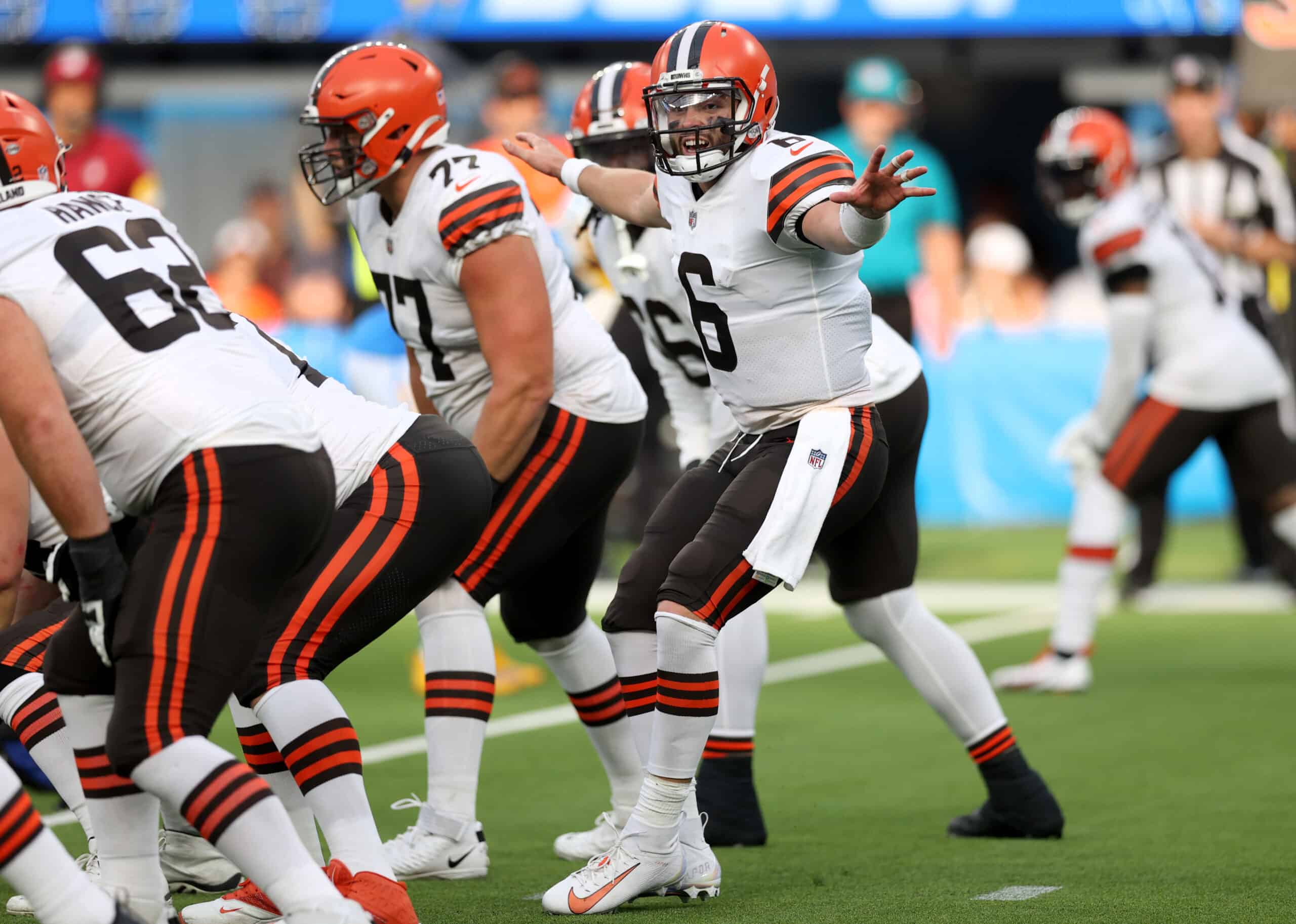 The Cleveland Browns have a tough home game in Week 6.
They take on the 5-0 Arizona Cardinals.
That 5-0 Mood. pic.twitter.com/UbhlOygRT6

— Arizona Cardinals (@AZCardinals) October 11, 2021
The Browns are 3-2; both of the team's losses were winnable games that went down to the wire to the Kansas City Chiefs in Week 1 and the Los Angeles Chargers in Week 5.
Here are the three keys for the Browns to knock off the Cardinals.
1. Discipline
This may sound generic, but the Browns need discipline in all areas of the game.
What I mean is they need to stay with the play until the end.
Stay on the assigned person and wrap around and make tackles before significant yards are gained.
It means paying attention to all of the details during the course of the game, managing the game, and executing well.
"You have to be hyper focused on those little details" – @bakermayfield

— Cleveland Browns (@Browns) October 13, 2021
It sounds extremely simplistic, but it is the truth.
Play the Browns game plan and do not try to beat the Cardinals by outdueling them on their terms.
This should not be a shootout.
"There's a way that Kevin Stefanski and @bakermayfield want to play this game, it's NOT trying to keep up with Kyler Murray."

#ARIvsCLE | @DCarr8 pic.twitter.com/ym5JNYjVn4

— NFL Total Access (@NFLTotalAccess) October 13, 2021
This same discipline also applies to the pregame preparation which presumably Coach Stefanski is honed in on.
There is so much talk and speculation surrounding the Browns this week.
No one knows how much is true, if any.
What is true is that the soap opera type atmosphere hanging over this team this week is more becoming of an 0-5 team not one that is 3-2 and one game out of first place in the AFC North.
Hopefully, it is being shut out in the locker room and on the practice field because it is counterproductive.
2. Creativity
This applies to play calling and usage of personnel.
Whatever the breakdown was last week in the two week drill, it needs to be fixed.
There are a lot of offensive weapons on the team; let's apply some creativity to get them involved.
Could this mean trick plays?
Yes, there is definitely room for usage of those.
Where creativity needs to be minimized is on fourth down plays.
Take the field goals while Chase McLaughlin has a hot leg.
3. Endurance
This means playing a consistent and solid four-quarter game.
That really has not happened yet.
I know there are injuries and issues, but this roster is deep and talented enough to pick up the slack.
What is needed is four quarters of great play with few mental mistakes that allow opposing offenses to have wide open players end up as uncontested touchdowns.
Cleveland Browns:
Last week is over, start talking about the
Cardinals

Mr Murray is a mini-Lamar and the Cardinals are undefeated.
We have ZERO signature wins this year. A win here would be HUGE.

COACH needs to loosen up Baker. Let him throw the ball 30+ yards 10/15 TIMES +! pic.twitter.com/oR9nUI29w2

— al (@al_asifyouknow) October 13, 2021
On the other side of the ball, offensive fumbles and interceptions or controversial officiating cannot be headlines of this game.
The Cardinals are too good of a team to play subpar during segments of the game and expect to come out victorious.
Conclusion
It is great news that this is a home game.
The Browns fans are perhaps the fourth key to this game.
They need to be loud and super disruptive to Kyler Murray.
The Browns have played two difficult road games so the home crowd needs to get in their seats at kick off and be ready to play the spoiler.