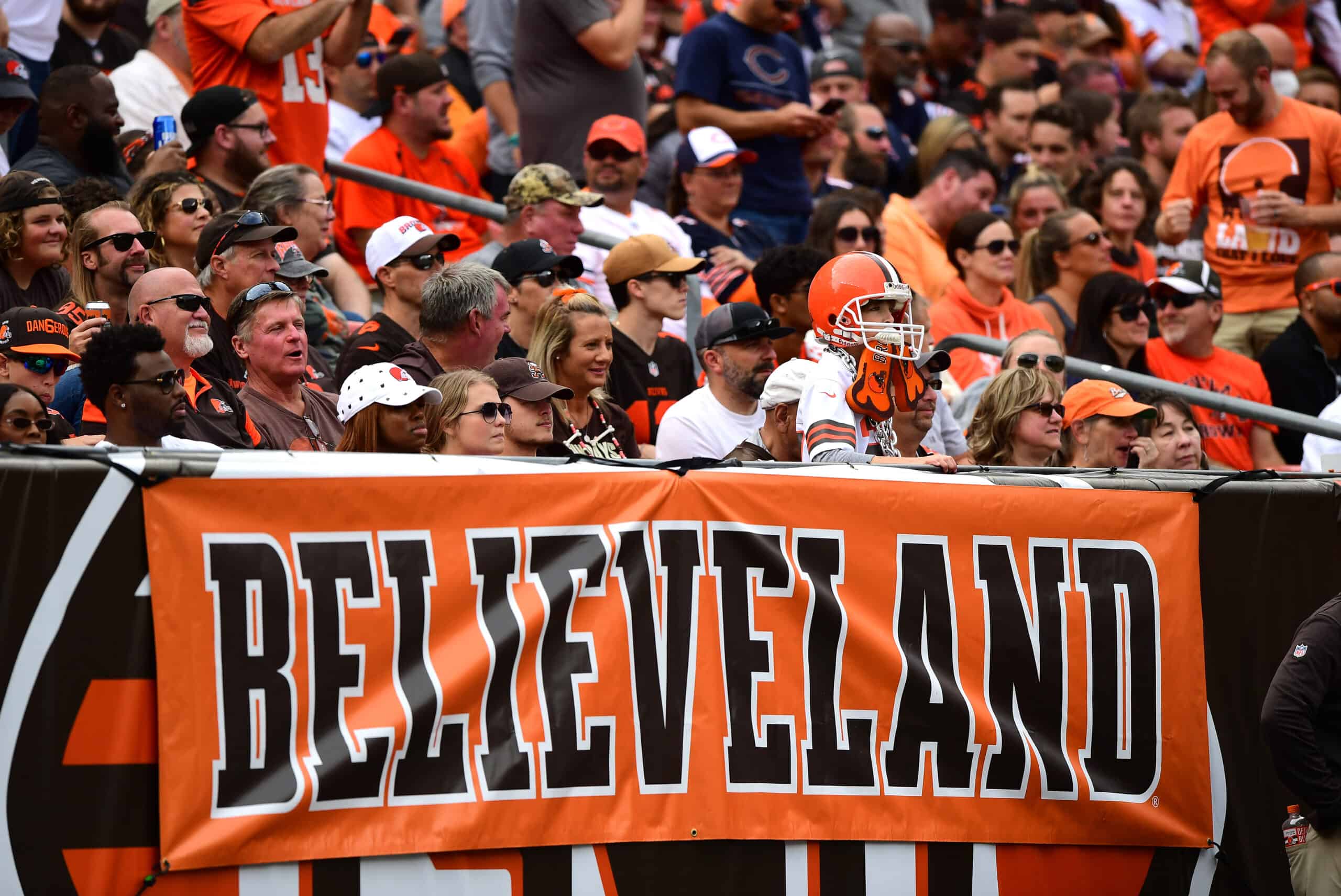 The Cleveland Browns are playing the Las Vegas Raiders later today in a postponed Week 15 matchup.
First place in the AFC North is on the line; if the Browns win, they have it.
It's a beautiful day for the #Browns to take over first place in the AFC North. Calling a #VICTORYMONDAY now! pic.twitter.com/dUgnYZ8ZEb

— daniel mitchell (@yeah_mitch) December 20, 2021
If they lose, they temporarily fall to last place in the tight AFC North.
Talk about high stakes.
Check out my TikTok game preview.
The roster will be finalized by 2:00 PM EST; everyone is hoping for more COVID negative results to get players back on the field.
As of Monday morning, the only new Browns player to test out and return to the field is John Johnson III.
Other than John Johnson III, no other players tested out. Per source, the #Browns don't expect any other test-outs before the 2 pm ET deadline. https://t.co/Ua2bhs7yLW

— Jake Trotter (@Jake_Trotter) December 20, 2021
Here are the three keys to a win for the Browns today.
1. Minimize the Mistakes
With a hodgepodge roster of practice squad and second-string players mixed in with starters, this is going to be very important.
Those mistakes could come in the form of procedural penalties which the Browns have been guilty of prior to this week.
There simply cannot be many false starts, delays of game, illegal formations, and illegal motions.
The extremely damaging roughing the passer and pass interference penalties cannot occur either.
2. Not Giving Up Big Plays
Another concern is giving up big plays.
Derek Carr is more than capable of picking apart defenses so with substitute players likely filling gaps, this is a bigger concern.
Joe Woods will earn his money if the Browns defense is disciplined and in position to disrupt the Raiders' momentum on offense.
On the offensive side, this means taking care of the ball; a lot of that will fall on the apparent starting quarterback Nick Mullens as there has been no indication that either Baker Mayfield or Case Keenum will test out and be available.
The quarterback-center connection is a concern because trouble can occur with the snap.
Obviously, interceptions and fumbles cannot happen for the Browns either.
3. Running The Ball Well – But Not Exclusively
The Browns can only win this game if it is a low scoring affair and they jump out to a lead.
This is not a knock on Nick Mullens who has had success in a starting role.
Getting Wyatt Teller off the Reserve/COVID-19 list gives Nick Chubb a better chance of grinding out yards on the ground.
Eating my @NickChubb21 Crunch for breakfast today, because that's what winners do on game day! #Browns

— Justin W8 (@SirDubblin) December 20, 2021
Exclusively running the ball will not get it done though.
There will need to be pass plays sprinkled in.
David Njoku is back, and Donovan Peoples-Jones will be playing so smart play calling along with a dominant running game will be a difference maker.
Conclusion
This game is going to be very close and one or two plays will either be the difference or significantly swing the momentum to change the outcome.
The Raiders are annoyed about the postponement so expect them to come out with additional fire.
@Browns last victory over the Raiders came in 2014. That changes tonight!!!! Go Browns! #Browns #DawgPound #DAWGCHECK

— Fla_Buckeye (@fla_buckeye) December 20, 2021
Objectively speaking, the Raiders have the advantage despite being the away team.
Though their week was disrupted, it was minimal compared to the Browns.
Regular practice and preparation has happened for them.
This is a character-builder game for the Browns.
Can they pull off the seemingly impossible task with the week they've had?
We will soon find out.