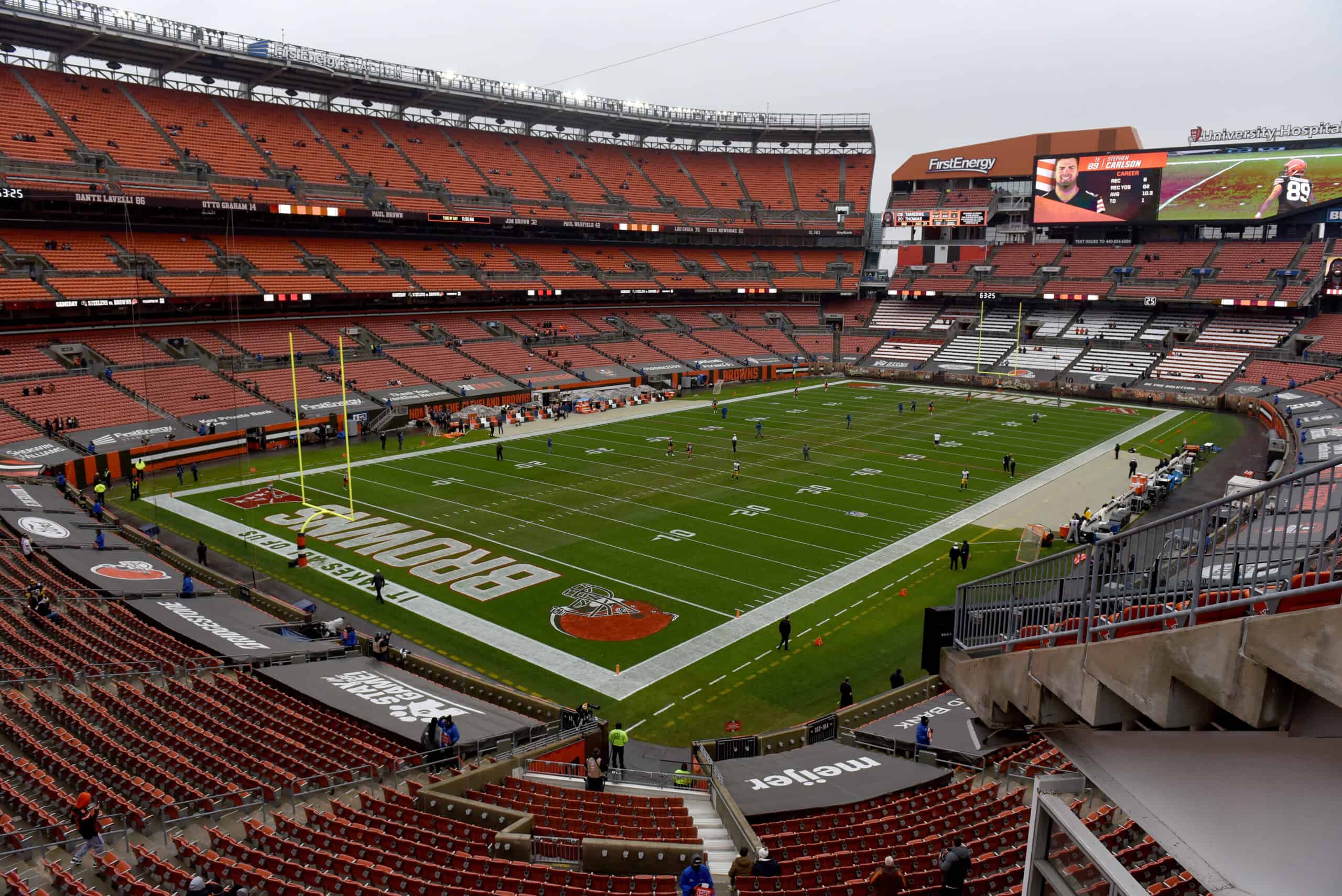 It is Monday, December 20, 2021 better known as game day for the Cleveland Browns.
The Week 15 game against the Las Vegas Raiders is happening this afternoon at 5:00 PM at FirstEnergy Stadium.
By 2:00 PM, we will have a better idea of who is on the final game roster.
In the meantime, here are the news and notes for Monday, December 20, 2021.
1. COVID-19 Update, Gained One And Lost One
It is another day where there was good news and bad news regarding the Browns and COVID-19 test results.
Wyatt Teller was activated which should greatly help the running game today.
However, one of the Week 14 heroes, Jadeveon Clowney went on the Reserve/COVID-19 list.
We have activated G Wyatt Teller, placed DE Jadeveon Clowney on the reserve/COVID-19 list and made other roster moves

— Cleveland Browns (@Browns) December 19, 2021
2. Mayfield Shares On Social Media
Of course, quarterbacks Baker Mayfield and Case Keenum remain on the Reserve/COVID-19 list.
On Sunday, Mayfield took to social media to share some good news about his health.
He is reporting no symptoms and is feeling fine.
"Praying to test negative for COVID."
Baker Mayfield saying he's had no symptoms on his IG, hoping to test negative to play tomorrow. #Browns pic.twitter.com/tnS8SCoKV7

— Jake Trotter (@Jake_Trotter) December 19, 2021
If Mayfield or Keenum are not activated by 2:00 PM today, it will be the Nick Mullens show at 5:00 PM.
3. Browns Change Course, Do Not Sign Dolegala
Though it was previously reported that the Browns planned to sign quarterback Jake Dolegala, the team changed its mind.
Dolegala had been in town waiting to find out if he would be signed only to be told he would not be.
Source: #Browns have notified free agent QB Jake Dolegala they will not be signing him at this time. Dolegala has spent the past 48 hours in Cleveland waiting to see if the team would need him.

— Brad Stainbrook (@BrownsByBrad) December 19, 2021
This could mean several things.
The Browns could be confident in Mullens and Kyle Lauletta to carry the load against the Raiders.
Or maybe they are expecting to get Mayfield or Keenum off of the Reserve/COVID-19 list today.
4. Ravens Lose, Browns Have To Win
With the Baltimore Ravens' loss to the Green Bay Packers yesterday, the Browns can jump into first place in the AFC North win a win today.
With a win tomorrow the #Browns would be in first place in the AFC North and the 4th seed in the playoffs.

— Brad Stainbrook (@BrownsByBrad) December 20, 2021
Technically, it would be a three-way tie as the Browns, Bengals, and Ravens would have the same record.
However, the Browns have the best divisional record.
The Bengals and Steelers both won yesterday which continues to make this division a nail biter.
The AFC North
Dec. 19
7:36 pm ET
Cin 8-6
Bal 8-6
Cle 7-6
Pit 7-6-1

— Peter King (@peter_king) December 20, 2021
Let's go Browns!