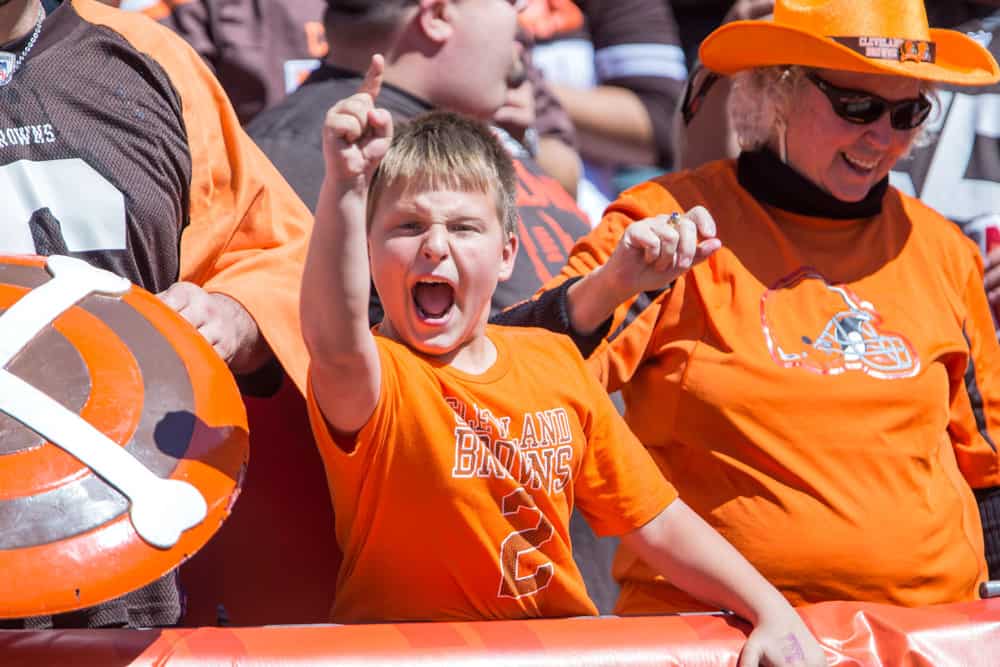 The Cleveland Browns don't exactly have an easy schedule, but no one in the AFC North will have an easy ride.
Despite that, Cleveland has one of the strongest rosters heading into the upcoming season.
There is no doubt that the Browns will have some tough battles ahead of them.
However, it is going to make for some exciting football to watch as the Browns have finally become a must-watch football team.
3. Week 10 @ New England Patriots
At first glance, this might not seem like a great matchup after what we saw from the Patriots last season.
However, head coach Bill Belichick refuses to lose and helped rebuild this roster over the offseason.
They added offensive weapons such as Hunter Henry, Jonnu Smith, and deep threat receiver Nelson Agholor.
That's not all, New England also revamped their defense with Matt Judon, Davon Godchaux, and Christian Barmore.
This roster went from bottom of the barrel in talent to possibly the best roster in the AFC East.
New England also decided to bring in some quarterback competition with Alabama quarterback Mac Jones.
#Patriots First Round Draft Pick QB @MacJones_10 #BuiltByBama #NFLU pic.twitter.com/aThkCtHSUP

— InsideBamaRecruiting (@RTRnews) May 16, 2021
The Pats used their first-round selection on Jones and are hopeful he can be their future at quarterback.
This roster is once again dangerous and playing in Foxborough is always a difficult task.
It might be one of the toughest stadiums to play in throughout all of sports.
Cleveland is certainly going to have their hands full against this revamped Pats roster.
2. Week 5 @ Los Angeles Chargers
The 2020 season was not kind to the Los Angeles Chargers, but they shouldn't be overlooked heading into the 2021 campaign.
This team has some of the most dangerous players in the league with Keenan Allen, Joey Bosa, and Justin Herbert.
Everyone remembers the fantastic rookie numbers Baker Mayfield put together during his first year in the league.
The Oregon-product wasted little time showing that he could be just as good as Mayfield.
Last season, Herbert threw for 4,336 passing yards with 31 touchdowns and 10 interceptions.
This should be a must-watch matchup between two of the brightest young quarterbacks in the league.
It's also worth noting that Myles Garrett and Bosa are possibly the two best defensive ends right now.
This should be a fun showcase between some of the best young stars in the game today.
1. Week 1 @ Kansas City Chiefs
Honestly, this shouldn't come as a surprise to anyone that this game is featured as No. 1 on the list.
A battle between arguably the two top dogs in the AFC right now.
These two teams met in the postseason in 2020, but they could very well do it again in 2021.
"I wouldn't bat an eye if this turned out to be the AFC Championship game. Patrick Mahomes is the biggest show in the NFL…The Browns defense is going to be amazing this season." – @AdamSchein on Browns vs. Chiefs in Week 1 pic.twitter.com/2Imu5Ou1MO

— CBS Sports Network (@CBSSportsNet) May 12, 2021
This is going to be a fantastic way to kick off the beginning of the 2021 regular season.
Everyone knows that the Chiefs have been the top team in the AFC for a few years now.
However, it might be time that the Browns start to give them a run for their money.
This should be an exciting game throughout and could very well be a preview of a possible AFC championship game.