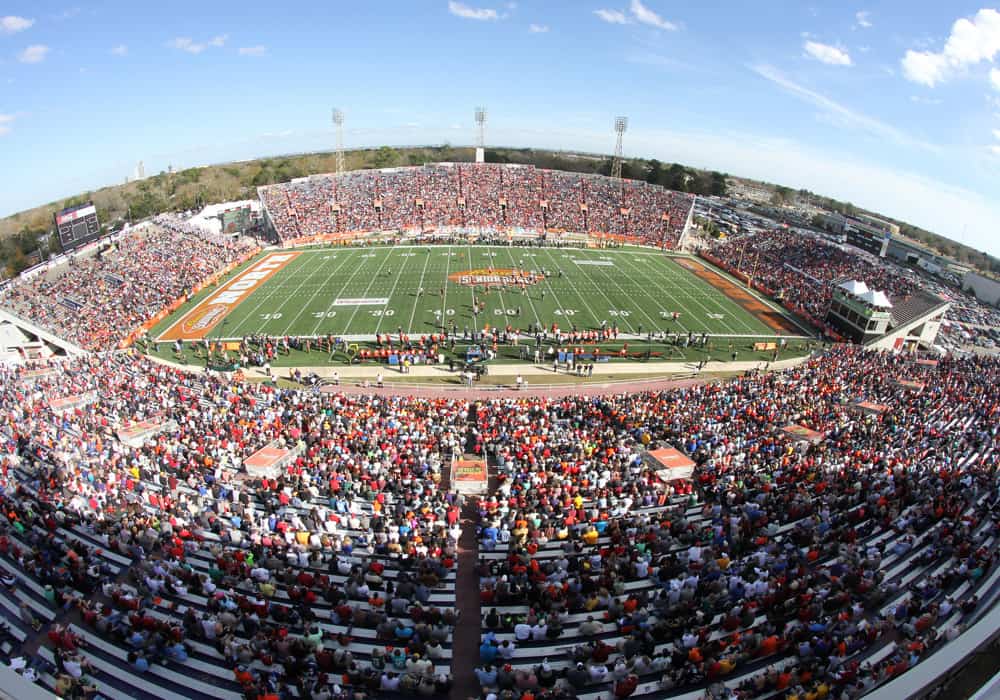 It's that time of year, everyone!
This week in Mobile, seniors from colleges and universities from all over the country are practicing for the upcoming Senior Bowl (Saturday, January 30th at 2:30 p.m.).
We all know there are some holes that need to be plugged on the Cleveland Browns' defense, and a great place to start is by scouting these veteran seniors.
Here are three players to watch in the Senior Bowl on Saturday.
1. Levi Onwuzurike, DT
This defensive tackle out of Washington is a true game changer.
He can disrupt opposing offenses in both the run and pass.
Onwuzurike stands 6'3″ and weighs in at 293 pounds, so he's got the size to not get blown off the ball, as well as the size to handle his own at the point of contact.
He was one of the players that sat out the 2020 season due to Covid-19, but he hasn't failed to impress scouts in Mobile.
With Larry Ogunjobi possibly heading out of Cleveland, this could be a great pick-up at the end of the first round.
2. Derrick Barnes, LB
We all saw how the Browns needed help in the linebacking corp.
Derrick Barnes could be a great addition to the positional unit.
Coming out of Purdue, Barnes racked up 54 tackles, 5.5 for loss, and an interception in six games during 2020.
Standing 6'1″ and coming in at 245 pounds, Barnes was in danger of being dubbed as too small to play linebacker but too big to play safety.
During the Senior Bowl, Barnes has avoided that.
He's been able to make plays close to the line of scrimmage, as well as having the speed to drop back in coverage.
The Browns have three picks on day two of the draft, so Barnes could find himself in the brown and orange.
3. Bryan Mills, CB
I know some of you are asking, "Who?"
Bryan Mills is a cornerback who played his collegiate years at North Carolina Central University, an HBCU in Raleigh, NC.
While NCCU is an FCS school, this guy has everything you want in an NFL cornerback.
He stands 6'2″ and has great agility and change of direction athleticism.
The biggest knock against him is his slight frame.
— Reese's Senior Bowl (@seniorbowl) January 26, 2021
While Mills did attend a smaller school, he's got great ball-hawking skills, and would be a great pick on day three.
There is some deep talent attending the Senior Bowl this year, especially at the defensive line, defensive end, and EDGE positions.
There will be plenty of opportunity for Andrew Berry and the rest of the front office to round out the Browns ahead of the 2021 season.