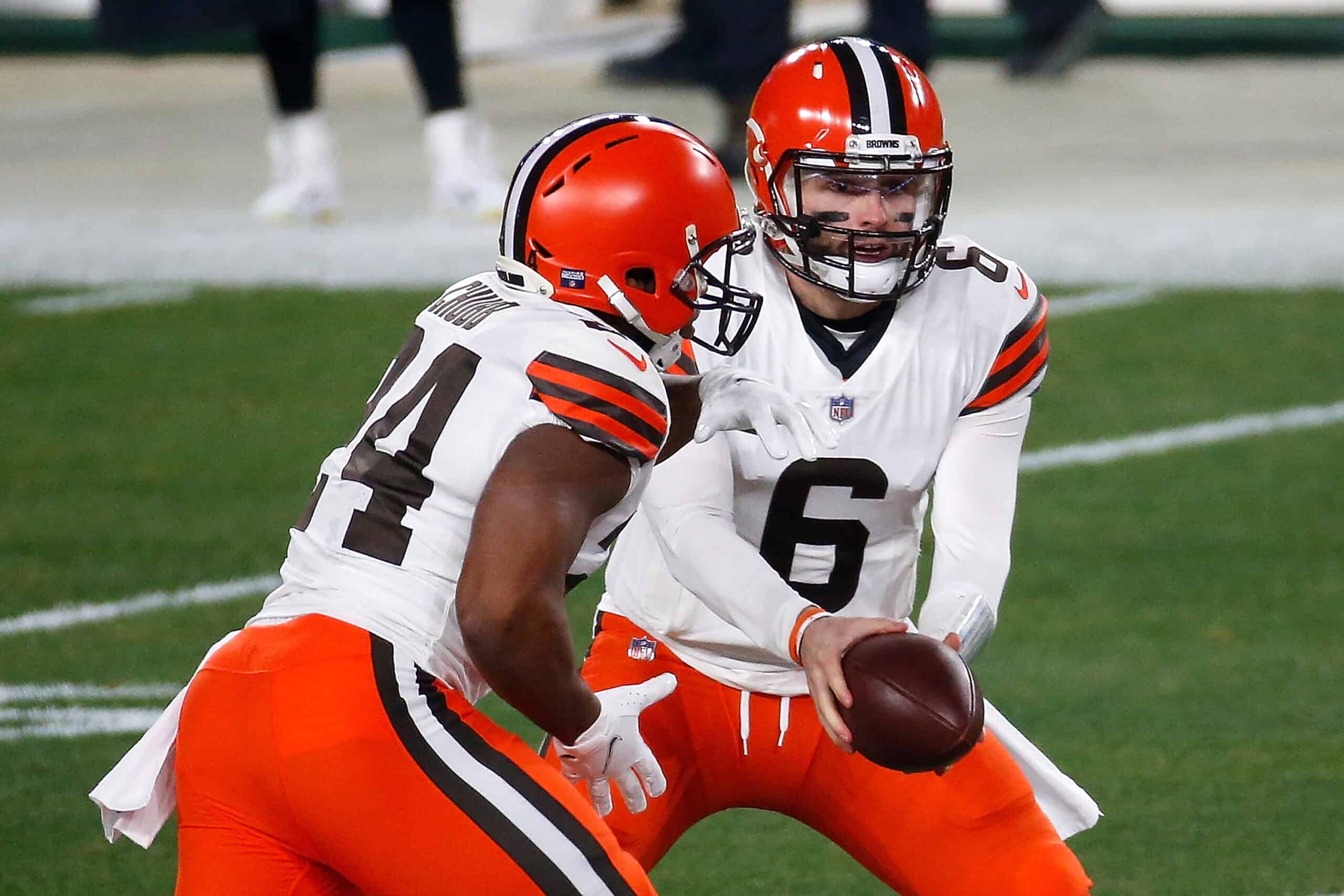 In the days leading up to training camp and all through the land, Cleveland Browns fans are dreaming of ways the Browns offense could be more dangerous than expected.
Given the position players, there are a lot of fun possibilities that offensive coordinator Alex Van Pelt and Coach Kevin Stefanski are certainly considering.
Without the pedigree of Van Pelt and Stefanski, here are a few basic ideas the Browns can incorporate to make the offense more dangerous in 2021.
1. More Speed
#Browns rookie WR Anthony Schwartz (@TheRealF1ash) receives a 97 speed rating in Madden22, tying him for the 3rd fastest WR in the game ⚡️ pic.twitter.com/B1N1iidVK1

— MoreForYouCleveland (@MoreForYou_CLE) July 26, 2021
We don't know when OBJ will be game ready; however, the thought of him lining up with rookie speedster Anthony Schwartz is an appealing one.
Who will defenses track, and how will they keep up with either of these guys?
Schwartz brings an element of speed that the normally fast Browns have not had.
He is Tyreek Hill fast so assuming his ball-handling skills are good, he needs to be utilized as a deep threat.
2. More Trickery
Some fans don't like the trick plays, but I love them.
Not only are they entertaining, but they are just to fun watch as they unfold.
The Browns did have some trickery in the playbook last season especially when Landry threw the TD pass to OBJ and the big man Kendall Lamm caught a touchdown pass, but more is better.
Wildcat, flea flicker, and reverse are just a few that should be added to make the Browns more dangerous to contain.
#Browns Top 10 Plays of 2020‼️#3️⃣: The Lucky Lefty, Jarvis Landry, throws a dart to Odell Beckham Jr for a trick play TD in a Week 4 Win vs the #Cowboys. 🍀🎱#NFL @God_Son80 @obj pic.twitter.com/z6wP0sUBhE

— The Hottest Take (@Hottest_TakePod) March 3, 2021
3. More Unexpected Surprises
Everybody knows the Browns with that awesome offensive line are looking to establish the run game to create passing opportunities.
But a little more unexpected scripting of plays never hurts to achieve this goal.
Van Pelt has already alluded to the fact that Nick Chubb and Kareem Hunt are expected to be on the field together more this season.
Top 10 most talented RBs (rushing and pass catching taken into account)
1. Alvin Kamara
2. CMC
3. Dalvin Cook
4. Nick Chubb (best pure runner)
5. Saquon Barkley
6. Derrick Henry
7. Jonathan Taylor
8. Aaron Jones
9. J.K Dobbins
10. Kareem Hunt

Roast Me..

— Marcel Boudreau (@Marcel_BFF) July 18, 2021
That is a good start in the unexpected surprises category of play calling.
Throw in some no huddle plays with these two guys on the field, and defenses will be struggling to keep up.
Conclusion
The bottom line for the Browns to be the most dangerous on offense is they have to be willing to do what it takes to keep the opposing defenses guessing.
Were there plays last year when it felt like defenses honed in on the run game because it seemed a foregone conclusion that a run play was coming?
I think so.
Some of that can be attributed to a rookie coach trying to install a new offense in the middle of a pandemic with a lot of virtual interaction.
Hopefully, the Browns have a semblance of normalcy during the 2021 training camp and throughout the preseason so the players can work together on new and unexpected plays.
We will not be waiting too much longer to find out.
The first preseason game is August 14 at Jacksonville.
Let the games begin.