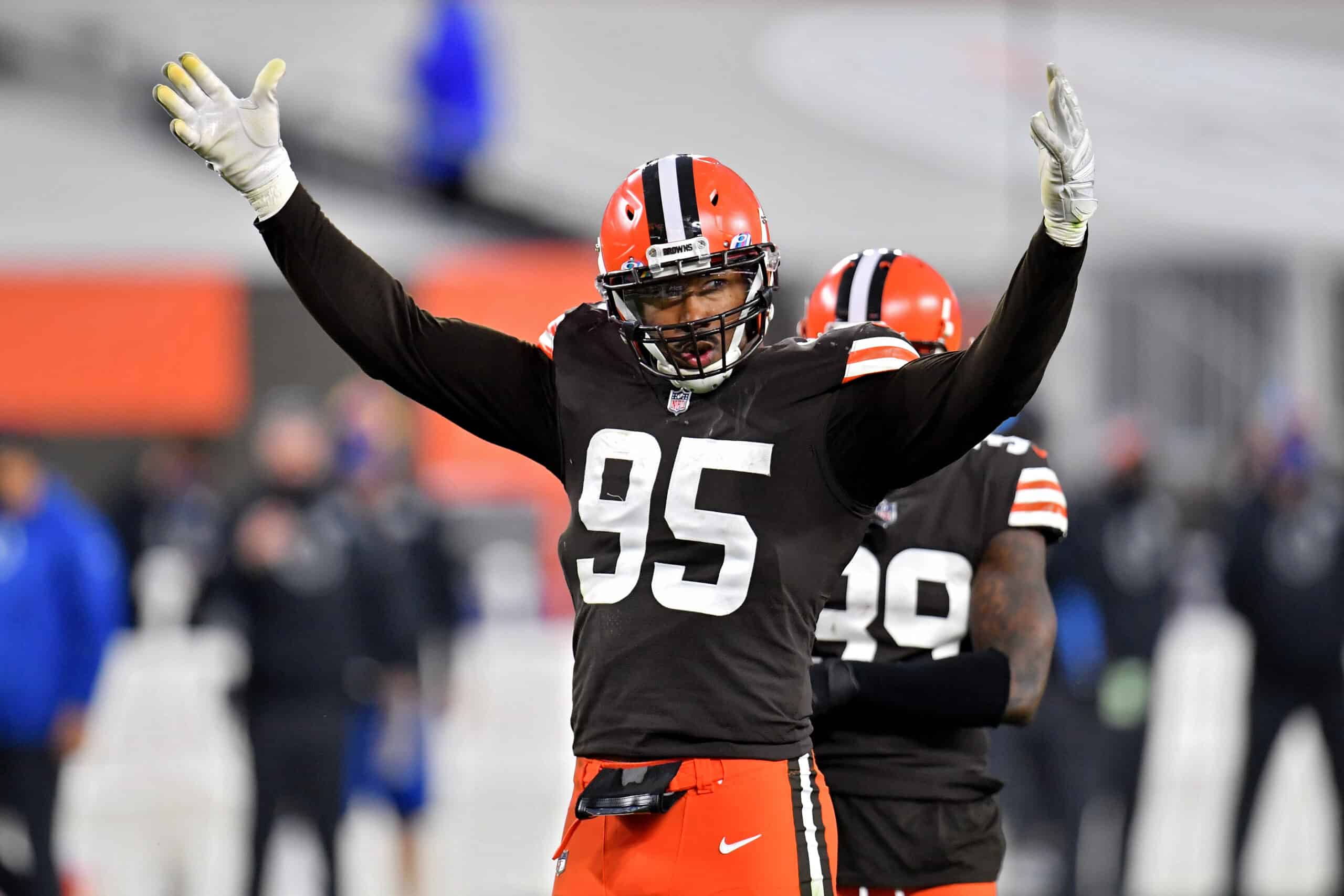 Another summer means another release of Madden.
The once widely loved gaming franchise has lost a step in creating a top tier virtual football experience.
Still, there are many fans that clamor for each year's release just for the sake of controlling their favorite NFL players.
Part of the hype each year centers on the "rating" each player receives.
Ratings can go as high as 99.
Players rated that high are typically the best to use in the game that year.
This season, there are no 99's to start the Madden 22 cycle.
One Cleveland Brown is as close as possible though, and he leads all defensive ends in that rating category.
That's none other than Myles Garrett.
💥 Top 10 Edge Rushers in #Madden22

Which player has the best shot at becoming a 99 OVR?? pic.twitter.com/F5mSujRVP8

— Madden NFL 22 (@EAMaddenNFL) July 27, 2021
It's In The Game
Scrolling through the replies to the tweet above, it's clear people look forward to these ratings.
It's not because it's the end-all-be-all true player evaluation.
It's simply fuel for some summer football discussion, which fans love to partake in.
For Browns fans, bragging rights over Madden ratings have come few and far between since the game has been around.
In Madden 17, Cleveland had just one guy with a rating above 90.
That was left tackle Joe Thomas.
Browns fans who enjoy Madden have not had it easy with some low-rated rosters.
Having a star-infused team to play with now is sweeter than Halloween candy.
The footwork here is ELITE 🔥

Introducing the best route runners in #Madden22 @EAMaddenNFL | #MaddenWeek pic.twitter.com/QjlWrR6not

— NFL on ESPN (@ESPNNFL) July 26, 2021
Chance to Surprise Some People
Earlier this week, ratings for wide receivers were released as well.
The top #Madden22 WR ratings are in 👀@EAMaddenNFL | #MaddenWeek pic.twitter.com/IPWOfeTZI0

— ESPN (@espn) July 26, 2021
Typically, Odell Beckham Jr. is someone who would show up on this list.
Even going into last season, he was in that top ten.
TOP WR MADDEN RATINGS

Michael Thomas – 99
DeAndre Hopkins – 98
Julio Jones – 97
Tyreek Hill – 96
Davante Adams – 94
Amari Cooper – 93
Stefon Diggs – 92
Mike Evans – 92
Odell Beckham Jr. – 91
Keenan Allen – 91 pic.twitter.com/0fWYRy9Zrl

— B/R Gridiron (@brgridiron) July 17, 2020
With current Madden games, ratings are updated weekly based on player performance.
As a result, Odell could very well make his way back into the top-ten for receivers.
There were likely some other snuffs as far as Browns ratings went in the game.
OBJ's absence is just one that stood out on social media.
Agree or Disagree?
The rest of the top-ten defensive end list for ratings is interesting.
As mentioned, the always civil people of Twitter wasted no time starting their debates in the replies.
Chicago Bear Khalil Mack sits right behind Garrett with a 96 overall, and divisional rival T.J. Watt comes in at third with an overall of 94.
Watt's older brother J.J. continues to get love from the Madden developers, coming in with a 94 rating as well.
Former Ohio State Buckeyes Joey and Nick Bosa also appear in the top ten with respective ratings of 92 and 90.
What do you think of the list?
Are there guys who you think should be in the top ten?
Let us know in the comments below!