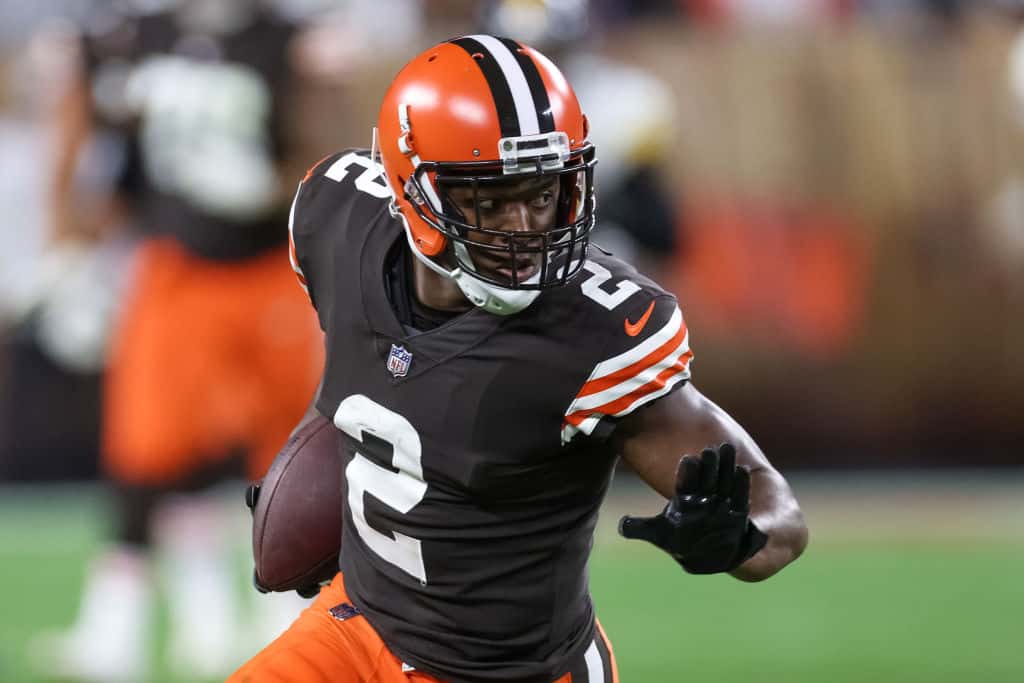 The Cleveland Browns are hoping to have a 2023 season that leads to them in the playoffs.
To do that, they will need to stay healthy.
One of their key offensive players is wide receiver Amari Cooper.
He played his first year in Cleveland last year and had a ton of success.
Cooper caught 78 passes for 1,160 yards and nine touchdowns.
Having a full offseason to work with quarterback Deshaun Watson should help both exceed expectations in 2023.
But, Cooper still has some recovery ahead of him before he can return to the field.
According to Mary Kay Cabot, Cooper underwent offseason core muscle surgery and is in his eighth week of recovery.
#Browns Amari Cooper reveals he underwent core muscle surgery. Is in his 8th week of recovery and feeling good pic.twitter.com/YoUO8bI7Lf

— Mary Kay Cabot (@MaryKayCabot) April 18, 2023
It is good to see Cooper recovering well and he should have no problem being ready to go for the season.
This offseason has been quite good for the Browns, as they improved their roster.
On offense, the addition of Elijah Moore gives them another good weapon.
Moore and Cooper should pair nicely together as Moore can do most of his work from the slot.
This Browns offense is set up to be one of the best they have had in years.
There is no reason to believe they cannot compete for a playoff berth.
Plenty of pressure will be on Watson to return to the form we saw from him in Houston.
He was considered one of the best quarterbacks in the NFL at that point but looked like a shell of himself last year.
If Watson can return to Pro Bowl form, the Browns could make some noise in the AFC.