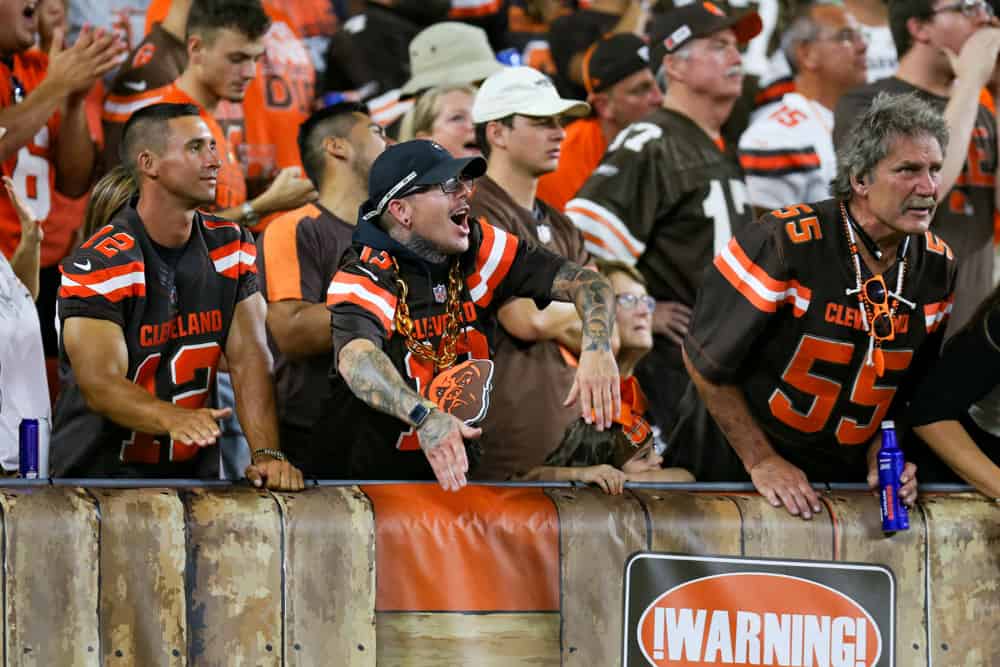 On the NFL Network, Good Morning Football tackled the topic of which team's fan base most deserves its first Lombardi Trophy.
While Peter Schrager picked the Detroit Lions and Nate Burleson selected the Arizona Cardinals, Aditi Kinkhabwala went all in on why the Cleveland Browns are the most deserving fan base to hoist its first Lombardi Trophy.
She gives just a few reasons why she feels that way.
Of course, we think she is correct, and if time permitted, she could have listed many more reasons.
Here's what she said.
On @gmfb, @heykayadams asked us which #NFL fan base most deserves its first Lombardi Trophy. @PSchrags went #Lions. @nateburleson picked #Cardinals. Me? I picked the folks whose team was spirited off to Bmore, endured countless QBs, suffered 1-31 – AND STILL SHOWED UP #Browns pic.twitter.com/qt4Z7fRfRw

— Aditi Kinkhabwala (@AKinkhabwala) July 13, 2021
Countless Reasons Why Kinkhabwala Is Right
She is spot on with what she has mentioned.
But there are even more reasons than the ones she said.
Consider that this team had its own Factory of Sadness for decades until it finally closed last year because the Browns are finally a better team.
This is also the fan base who endured the firings of their namesake Paul Brown and the greatest coach of all-time Bill Belichick.
Kinkhabwala talks about the 2018 parade that "celebrated" the Browns 0-16 record which happened one year after the team went 1-15.
Some misinterpreted it, and players were offended.
However, the purpose was for the city and its fans to let ownership know that things needed to change.
Loyal Fans
Let's face it, Browns fans have not had a lot to cheer about for decades.
This trip down memory lane is painful for so many.
They may have been unhappy with their team, but they remained loyal.
It is hard to be loyal when the team leaves town yet they managed to do so.
That's why the Browns fans deserve years of winning seasons from their favorite football team.
And they definitely deserve a much different parade than the 2018 one.
That would be a Super Bowl parade which hopefully happens in Cleveland sooner rather than later.