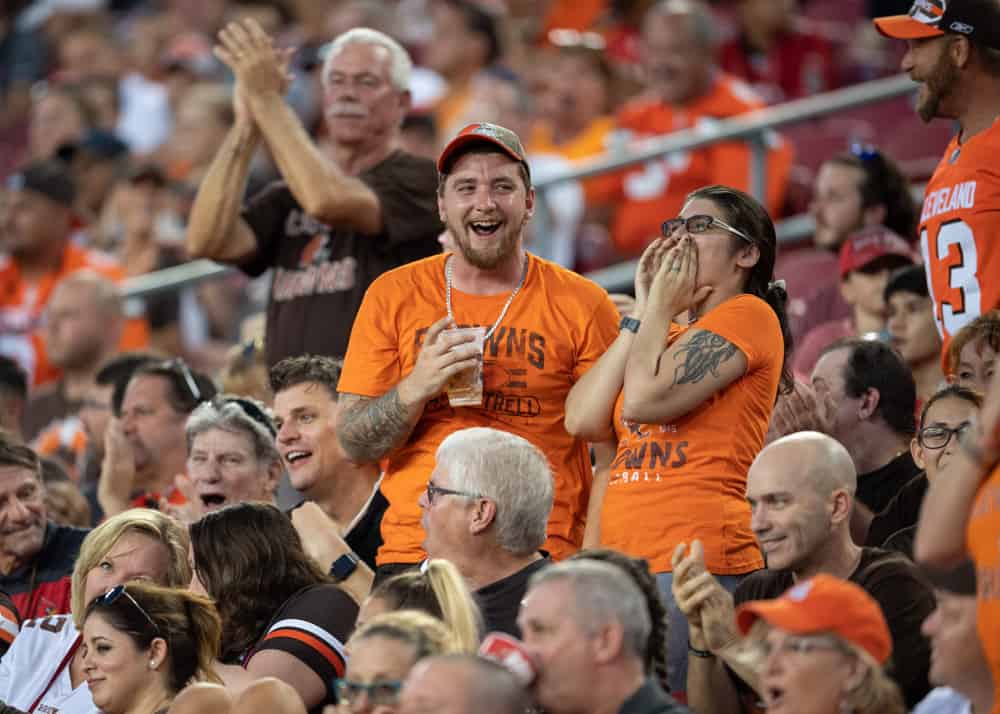 There was plenty of disappointment after the Browns 20-13 loss to the Pittsburgh Steelers on Sunday.
Some fans took it harder than others.
In particular, Browns fan Joey Kinsley who took his disappointment to a whole new level after the loss.
Kinsley ranted in the video about the Browns loss saying:
"Are we playing PIG JONES next week?  MOOSE SMITH??? Are we just going to play all the barn animals and lose to them," Kinsley shouted as he started his rant in his car.
As he was ranting, Kinsley began walking towards Lake Erie.
"I'm so tired of the Browns wasting my life," he said as he made his way to the shoreline. "I'm so done. I'm in the rain and about to get pneumonia."
"I'm sick and tired of rooting for an organization that continually lets me down. I'm going to keep doing it and I guess that just means I'm a moron," Kinsley said. "Speaking of being a moron, I'm going to go jump in Lake Erie since that's where ducks are!"
Welp Browns' season is over after another loss to the Steelers and a QB named after a duck. I'm so done with them I jumped into Lake Erie🤬 pic.twitter.com/A4hjj9v96x

— 🌴🏀Sir Yacht🏀🌴 (@SirYacht) December 1, 2019
At this time, more than 142,000 people have watched Kinsley's rant and jump into Lake Erie.
The story has also been covered by CNN.
To say that the Browns have underperformed this season would be an understatement and this fan is saying he has had enough.
The loss on Sunday brings the Browns record to 5-7.