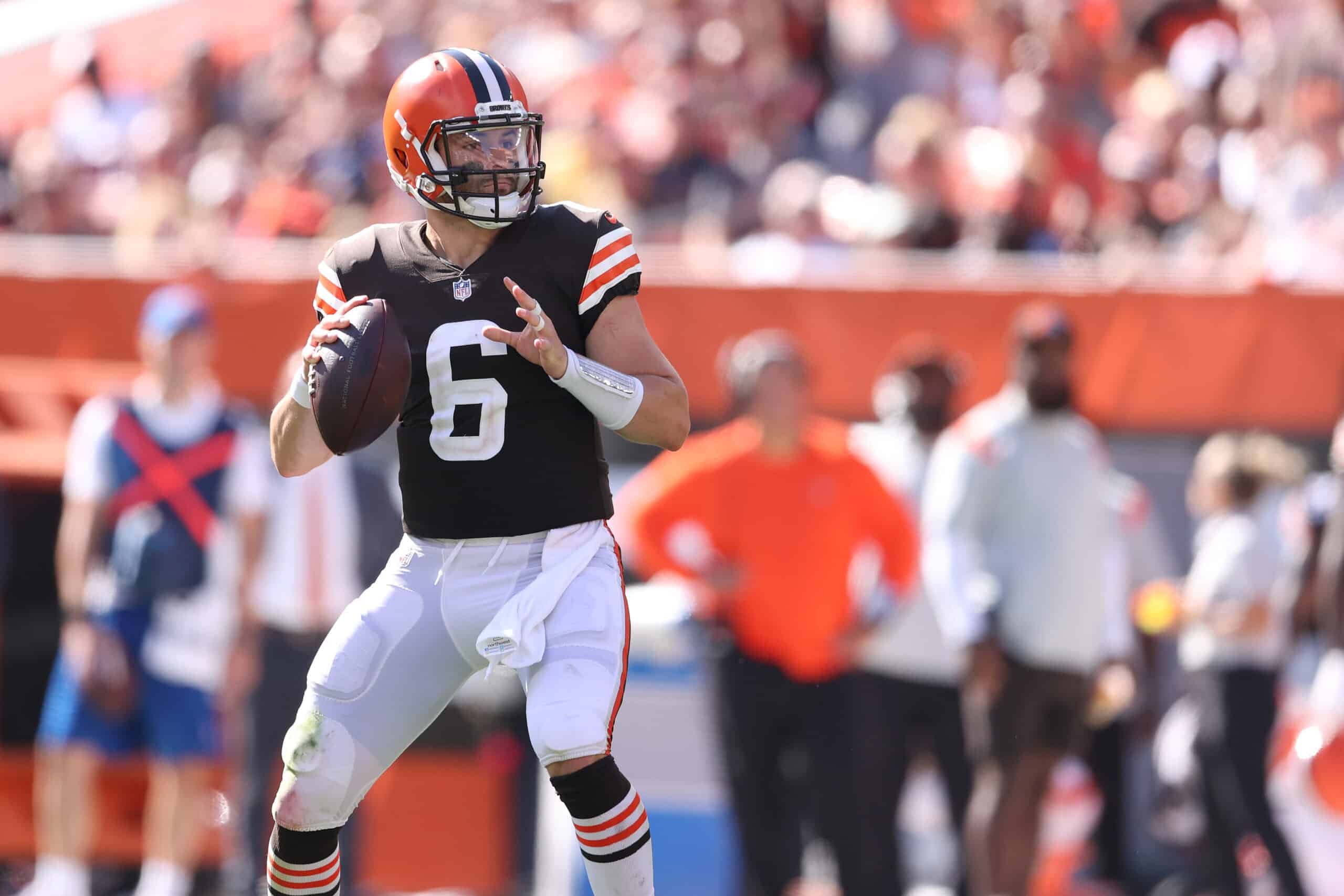 Cleveland Browns quarterback Baker Mayfield wore special cleats for Sunday's warmups before the Browns game with the Texans.
His cleats bore the name and a picture of Maxton Soviak.
Soviak, from Berlin Heights, Ohio, was a Navy Fleet Marine Force Hospital Corpsman.
He was one of 13 service members killed in the suicide bombing at the Kabul airport on August 26, 2021.
Ohio senator Rob Portman described Soviak by saying:
"He was a hero who died serving with his Marine brothers helping to save fellow countrymen and our Afghan allies."
Baker Mayfield is honoring Maxton Soviak, a US service member killed in an attack in Afghanistan last month, with his pregame cleats.

(via @SolesBySir) pic.twitter.com/3HsR5iZV75

— B/R Gridiron (@brgridiron) September 19, 2021
Worn During Pregame Per NFL Rules
For those wondering why Mayfield only wore them during the pregame, it is because NFL rules prohibited them from being worn during the game.
Here is a picture of Mayfield wearing the cleats before the game.
You can see Maxton Soviak's face on Baker Mayfield's left cleat during warmups in this photo by @Browns. pic.twitter.com/kMB8yHbICI

— Billy Heyen (@BillyHeyen) September 19, 2021
Soviak's High School Coach Wants The Cleats
Following the game, Soviak's high school football and track coach took to social media to ask Mayfield for the cleats.
The plan would be to retire them with his jersey at the high school.
I coached Max in High School football and track. Please let me know what I can do to get these cleats and retire them with his jersey. I know my buddy Kyle Cory has reached out to you as well. We are very sincere and want to honor him and what he stood for.@bakermayfield pic.twitter.com/7d9FeLerHP

— chargertrack (@chargertrack17) September 19, 2021
Soviak's obituary says that he played football from the age of seven until he graduated high school.
"He was instrumental in helping lead the team to the final four playoff games during his junior year and as a captain his senior year."
In addition to playing the game, Soviak was also an avid Browns fan.
Our prayers go out to the Soviak family as they grieve their immense loss.
We honor Soviak and all of the members of the military for their selfless service to our country.
And we are grateful to Baker Mayfield for shining a light on Maxton Soviak's life and sacrifice.
Hopefully, Mayfield gets in contact with Soviak's coach at Edison High School so the school can get his cleats and proceed with the plans to retire them along with his jersey.