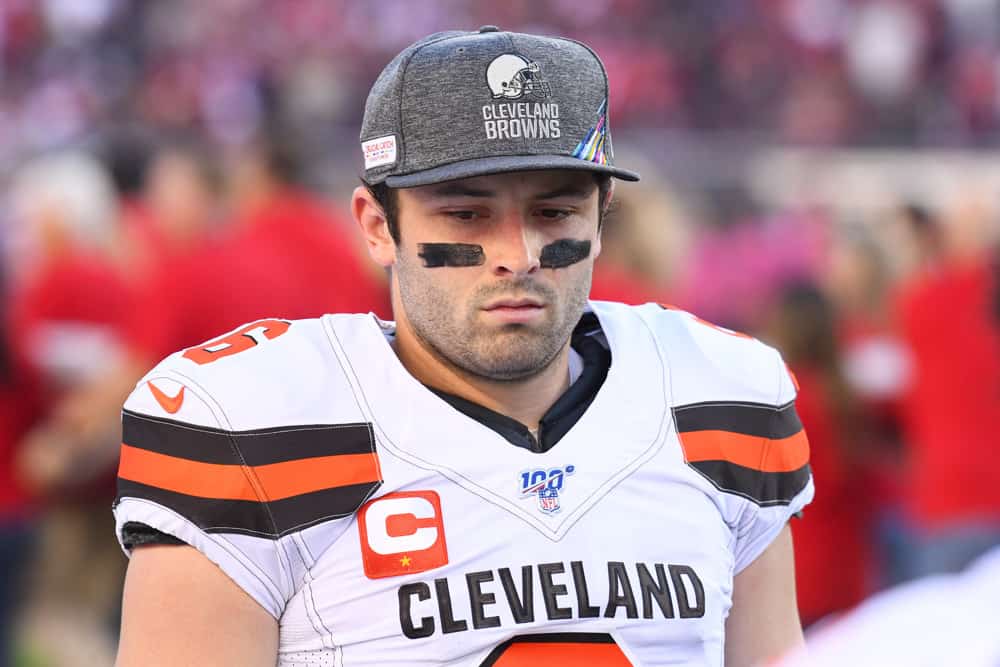 In this season for the Browns, it seems every time they win, they lose.
The Browns find themselves making headlines once again after a win, but not in a positive light.
The first distraction came before the game when NFL insider Jay Glazer reported that Odell Beckham Jr has reportedly has told players and coaches from other teams that he wants out of Cleveland.
He didn't deny the report and refused to talk about the situation after the game.
Does Odell Beckham Jr. really want out of Cleveland? @JayGlazer has the latest: pic.twitter.com/5XEDYj6Iba

— FOX Sports: NFL (@NFLonFOX) December 8, 2019
After the Browns 27-19 win over the Bengals, Baker Mayfield was asked about a report earlier in the day that Odell Beckham Jr has been dealing with a sports hernia.
#Browns Baker Mayfield when asked about OBJ's lingering injury:

"I don't think it was handled right." pic.twitter.com/kWq8iyTwL0

— mk (@MKonSports) December 8, 2019
"It wasn't handled right in our training room," Mayfield said.
Less than an hour later, Mayfield posted to Twitter and apologized for making Cleveland's medical staff look bad.
"No I don't know all the facts about Odell's injury. It was emotionally answered because I can sense his frustration and I care about my team and putting us in the best position to win.
"Those people within our building know my intentions and where I am coming from. I truly believe that and I apologize to those that don't deserve the backlash…. today was a good team win. On to the next one."
My intentions were not to throw our medical staff under the bus. No I don't know all the facts about Odell's injury. It was emotionally answered because I can sense his frustration and I care about my team and putting us in the best position to win.

— Baker Mayfield (@bakermayfield) December 8, 2019