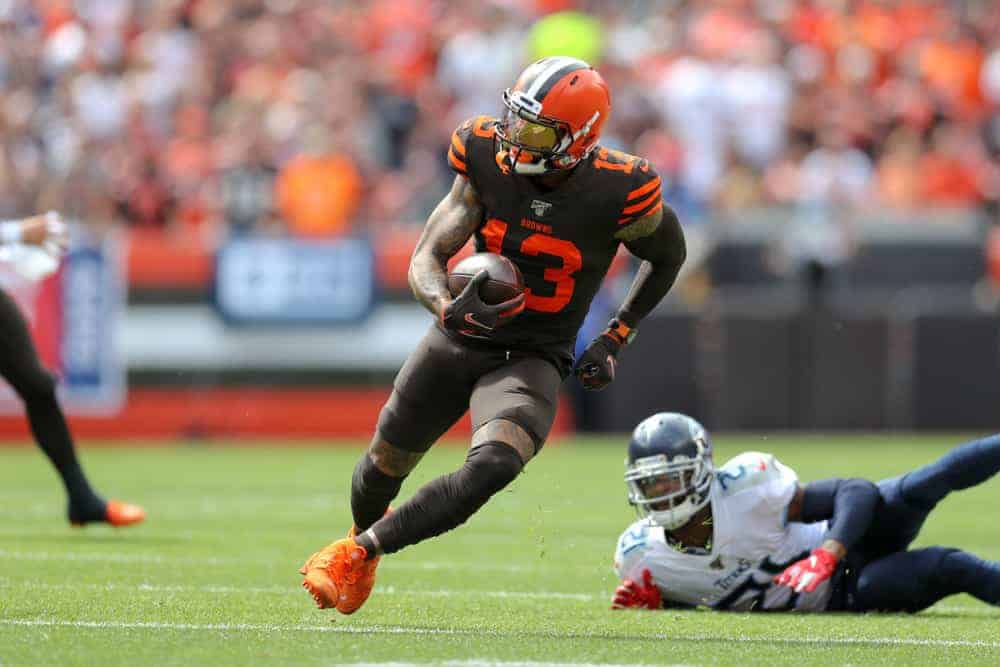 It wasn't too long ago that NFL insider Jay Glazer was one of the first to report that the Giants were trading Odell Beckham Jr.
Less than a year later, it seems Odell Beckham Jr might be on the move again based on what he is hearing.
According to Glazer, Beckham has reached out to coaches and players saying that he wants to be traded from the Browns.
Does Odell Beckham Jr. really want out of Cleveland? @JayGlazer has the latest: pic.twitter.com/5XEDYj6Iba

— FOX Sports: NFL (@NFLonFOX) December 8, 2019
"No one knows what the future holds tomorrow," Beckham said recently after being asked if he wants to play for the Browns next season. "I couldn't tell you what's going to happen. My locker is right beside [Jarvis Landry], one of the men that means the most to me in the world."
Beckham is currently on pace for his worst season statistically of his career.