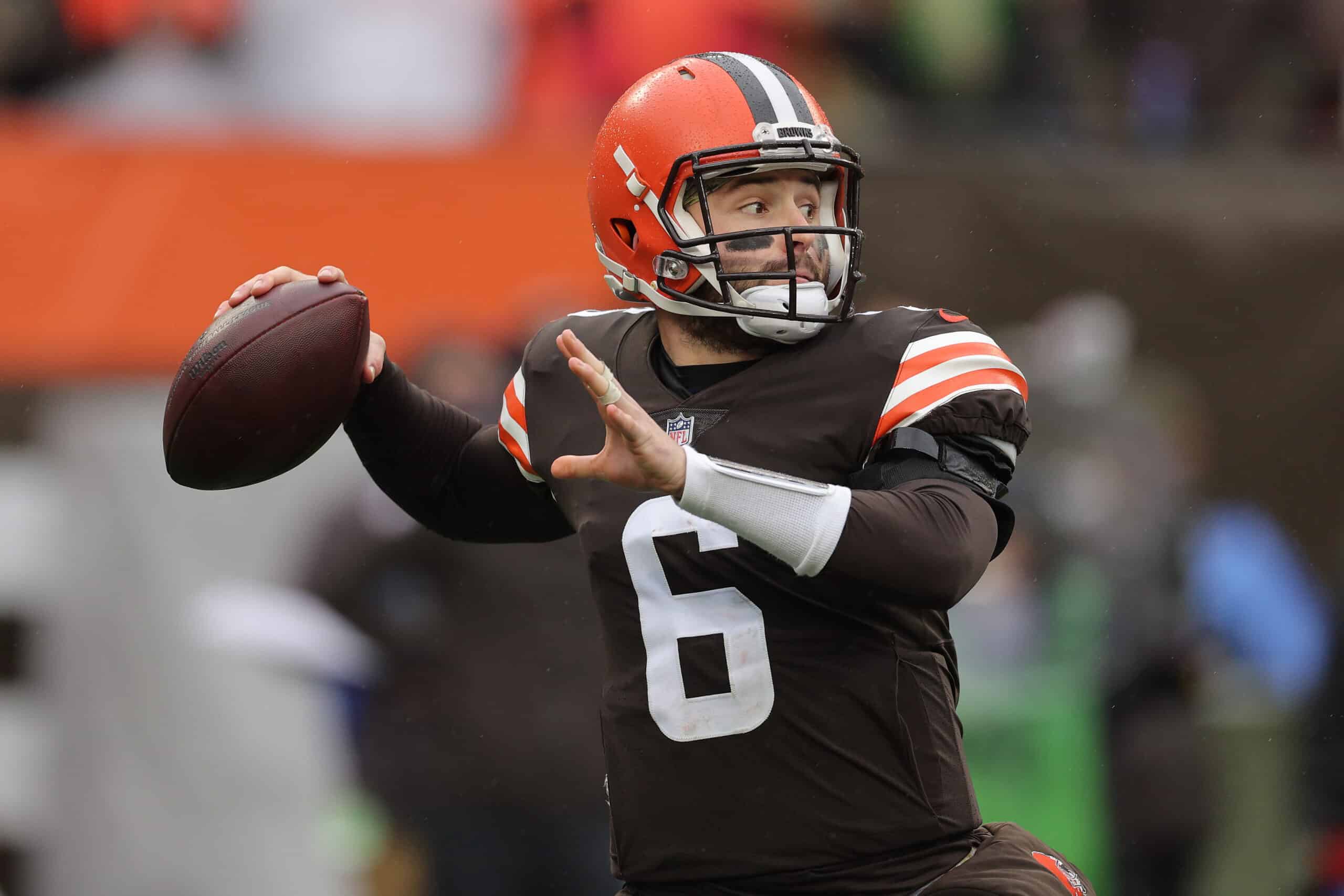 Cleveland Browns quarterback Baker Mayfield spoke to the media for the first time in about 10 days.
Mayfield and the Browns enjoyed a bye week between meetings with their AFC North rival, the Baltimore Ravens.
He spent the bye week visiting Arizona and made time to visit family in Texas also.
Here are the highlights of Mayfield's Wednesday press conference.
1. Need To "Be Better Overall"
Mayfield reflected on the loss to the Ravens in Week 12.
"There were plays to be made… We need to have better answers."
Mayfield said the Ravens are a good team, and the Browns need to take advantage of any mistakes they make.
Referring to the bye week process, he said there is plenty of film watched as well as time for self-scouting to fix problems.
2. Physically Feeling Better
He said the time off enabled him to rest and heal for the final five-game stretch.
"I haven't had any major setbacks in the past few weeks and then have another week off…I'm looking forward to keep getting better as the weeks go on."
3. Still In Playoff Hunt
"I feel confident where I am at, where we are at and where we're headed."
It is crunch time, and that means it is critical to "take care of business."
#Browns QB Baker Mayfield: "I feel confident where I'm at, where we're at and where we're headed. We still have everything in front of us…now it's crunch time."

— Keith Britton (@KeithBritton86) December 8, 2021
4. On Playing Ravens Twice In A Row
Mayfield said it is different playing the same opponent two times in a row.
It is the first time in his career that has happened; that is likely true for most of the Browns players also.
Conclusion
He did not want to get into specific game plans but alluded to the fact that Marlon Humphrey is a great player and certainly will be missed by the Ravens.
Mayfield also talked about being prepared for the Ravens' pressure because they have so many ways to build it into their defensive plan.
In general, Mayfield and the Browns need to be prepared for the overall pressure of being 6-6 and having a home game against the Ravens.
Hate to say this but the @Browns @Ravens game is a must win for Cleveland. The week off was huge. @bakermayfield had time to rest and they will be healthy as they have been all year. Look for Baker to have huuuuggge game. @NickChubb21 & @Kareemhunt7 will be on field together wow

— JONNY BETS (@Jonnybets_5) December 9, 2021
This team must start this five-game stretch with a 1-0 record and finally defeat the Ravens for the first time in over two years.