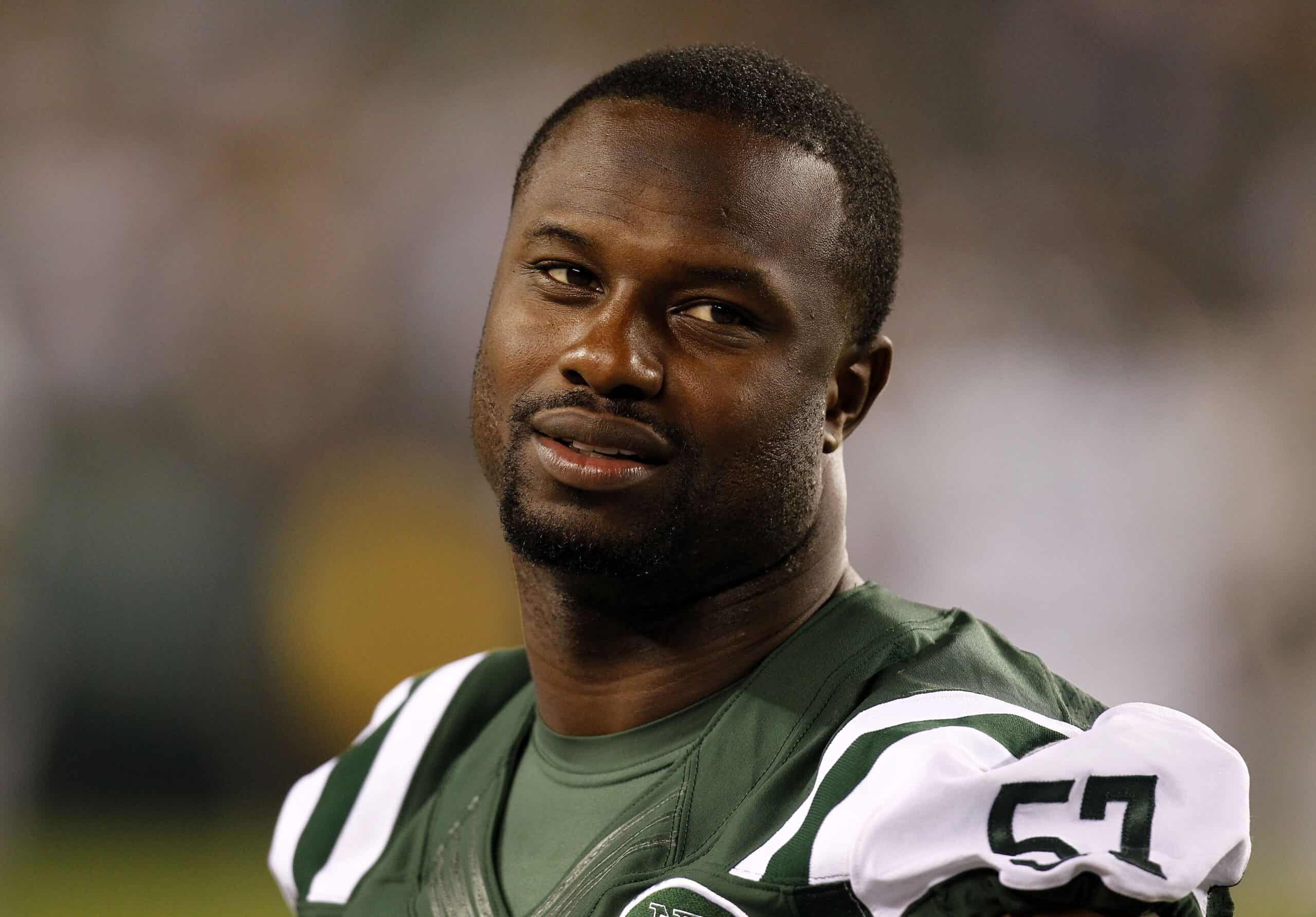 Kevin Stefanski has the Cleveland Browns running on all cylinders in training camp this week.
Jadeveon Clowney, Donovan Peoples-Jones, and Mack Wilson provide daily social media highlights.
Everyone seems healthy, excited, and engaged, and we'd be hard-pressed to find as much as a negative thought.
QB Baker Mayfield to RB Nick Chubb
(Via #Browns) pic.twitter.com/IF3IN31bpW

— Brad Stainbrook (@BrownsByBrad) August 2, 2021
But detracting from the Cleveland Browns' resurgence still makes good radio.
And so it was that former NFL linebacker and ESPN personality Bart Scott took aim at a familiar target.
"The reason why they haven't gave(sic) Baker Mayfield a contract is they don't really believe… in him. I don't think they think he is on the Josh Allen level."
Never mind Mayfield's 60-yard in-stride pass delivery for a Peoples-Jones touchdown later that day.
Baker Mayfield has been throwing with Odell for the last 10 minutes or so. OBJ looks as healthy as ever. #Browns pic.twitter.com/TSI5wJztBb

— Hayden Grove (@H_Grove) July 28, 2021
Or the much-publicized lack of urgency on either Mayfield's or the team's part to re-sign their quarterback.
Disregard the notion that Mayfield, Allen, and Lamar Jackson remaining unsigned indicates a less sinister plan.
Scott says the real issue is a lack of faith in the passer who led the Browns to a playoff victory just last season.
Scott Doubled Down on Mayfield Criticism
Scott's comments were part of a KJZ Morning Show discussion about why Nick Chubb was extended before Mayfield.
He first argued that Chubb is a more important player in Stefanski's run-first attack.
But when asked if the signing was a signal to Mayfield, Scott offered his "lack of trust" explanation.
#Browns Baker Mayfield to Donovan Peoples-Jones. pic.twitter.com/93PqL6NzI8

— Camryn Justice (@camijustice) July 31, 2021
Scott didn't stop the Mayfield bashing there, however.
Starting at the 4:46 mark of the video below, he makes more disparaging remarks like this:
"(Mayfield) is a guy who is unproven. He has a lot to prove this year. He's not Lamar Jackson. He hasn't won an MVP where his peers feel he is the best guy in the NFL."
Apparently, bouncing back under better coaching and a consistent game plan to make the playoffs means nothing.
Baker Mayfield ➡️ Jarvis Landry snag. #Browns pic.twitter.com/yec4N1xoH1

— Camryn Justice (@camijustice) July 29, 2021
But Scott's next line explains why he shrugs off Mayfield's 2020 season.
"He's a guy who has 2 of everything… 2 great tackles, 2 great tight ends, 2 great receivers, and probably one of the best centers in the game. And it took all that for Baker to at least be able to compete. But when you pay him… which one of those teammates do you want to cut? Because you're not going to have elite players at every position."
Could Scott Have a Point? 
Everyone from Dee and Jimmy Haslam to Berry and Stefanski calls Baker Mayfield their franchise quarterback.
There is virtually no doubt Mayfield will be with the Browns for many years on a worthwhile extension.
Mayfield admits he "lost himself" during the 2019 season as he struggled to find the success he is used to.
Teammates and coaches say Mayfield matured last year, indicating he learned not to take success for granted.
And that might have been the final piece in the building of a franchise quarterback.
QB Baker Mayfield finds WR Rashard Higgins deep
(Via #Browns) pic.twitter.com/6PiqKJhYWH

— Brad Stainbrook (@BrownsByBrad) August 2, 2021
Analysts and fans alike can dispute the wisdom of holding off on a Mayfield extension.
Until the Browns sign their franchise passer to a new deal, speculation about the delay will proliferate.
Andrew Berry, Mayfield, or even a mutual desire to not complete the first of the big 3 passer deals could be a reason.
But few people not looking for clicks or comments will say the Browns don't believe in Baker Mayfield.
Below is the full ESPN Radio's KJZ Morning Show segment of Scott's conversation: