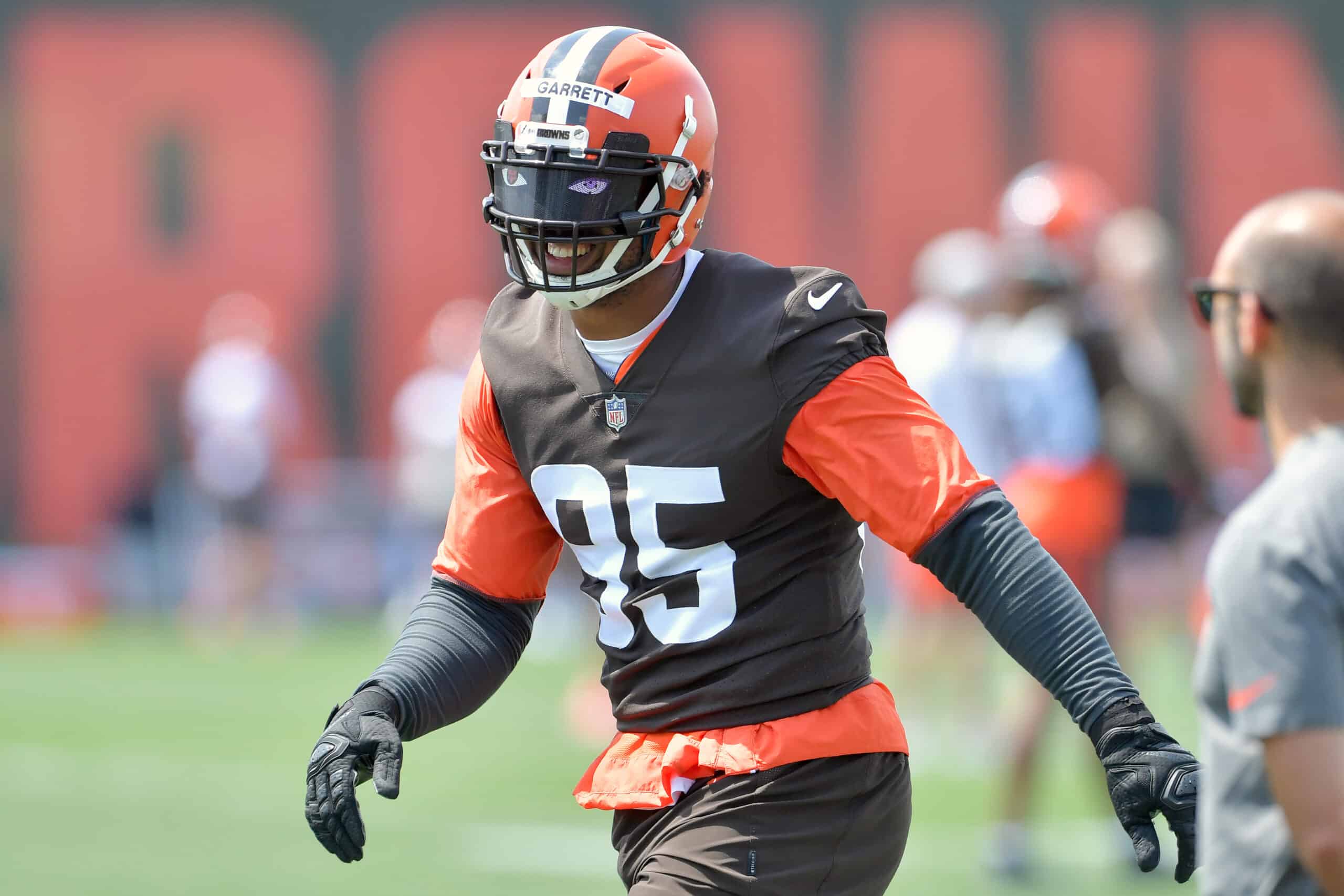 Cleveland Browns free-agent signing Jadeveon Clowney is adamant the team's ability to control the line of scrimmage is dependent on all four defensive linemen, not just how he and All-Pro defensive end Myles Garrett perform.
Clowney, 28, spoke with media members during a Wednesday news conference.
"You know I always thought it was about the two ends," Clowney said. "I always said, you've got to have someone on the opposite of you to be great, but I always think now the last couple years, you need somebody beside you to be great.

"The (defensive) tackles make a big presence in the National Football League because you can have guys who can run the hump, run the circle, but if you don't have a middle presence, it ain't gonna do nothing. You can step up and make the pass anyway. So it's not just me and Myles, it's going to be about those guys in the middle that bring that presence every day."
Clowney mentioned fellow free-agent signing Malik Jackson, who is a 10-year NFL veteran and has won a Super Bowl.
"We've got a lot of guys that can push the pocket," Clowney said. "I think as a unit, I think it's like working together, not just two people."
Clowney explained why he watches Garrett work each day.
"Of course I'm watching him," Clowney said. "I want to watch the guy that's one of the highest-paid players in the league."
In July 2020, Garrett signed a five-year, $125 million extension.
Earlier this offseason, Clowney signed with the Browns on a one-year deal worth up to $10 million.
"I think what stands out the most about Myles is he works hard, for one," Clowney said. "And his bend, the way he bends and stays low the whole time, he's got some crazy bend moves. And I told him, you have two moves and you use them very, very well and it's basically unstoppable.

"So good luck for the tackles out there stopping that dude this year. I'm just happy to be on his team, playing beside him because I think it's going to help me out this year."
On Wednesday, Clowney also discussed what it's like to practice against All-Pro right tackle Jack Conklin.
"It's been great, and they give me good looks every day," Clowney said. "Jack comes out here to work every day.

"Like I said, he's an All-Pro player. He's a leader for that group upfront. He pushes me every day, and I go out there and try to give it to him every day."
During the 2020 season, Garrett recorded 12 sacks in 14 regular-season games along with 10 tackles for a loss, 18 quarterback hits, four forced fumbles and a pair of pass deflections.
Garrett, 25, was playing as a candidate for NFL Defensive Player of the Year before COVID-19 caused him to miss two games.
A season-ending knee injury limited Clowney to eight games in 2020 for the Tennessee Titans.
Last season, Clowney finished with 19 tackles, zero sacks, six quarterback hits, four tackles for a loss, four pass deflections and a forced fumble.