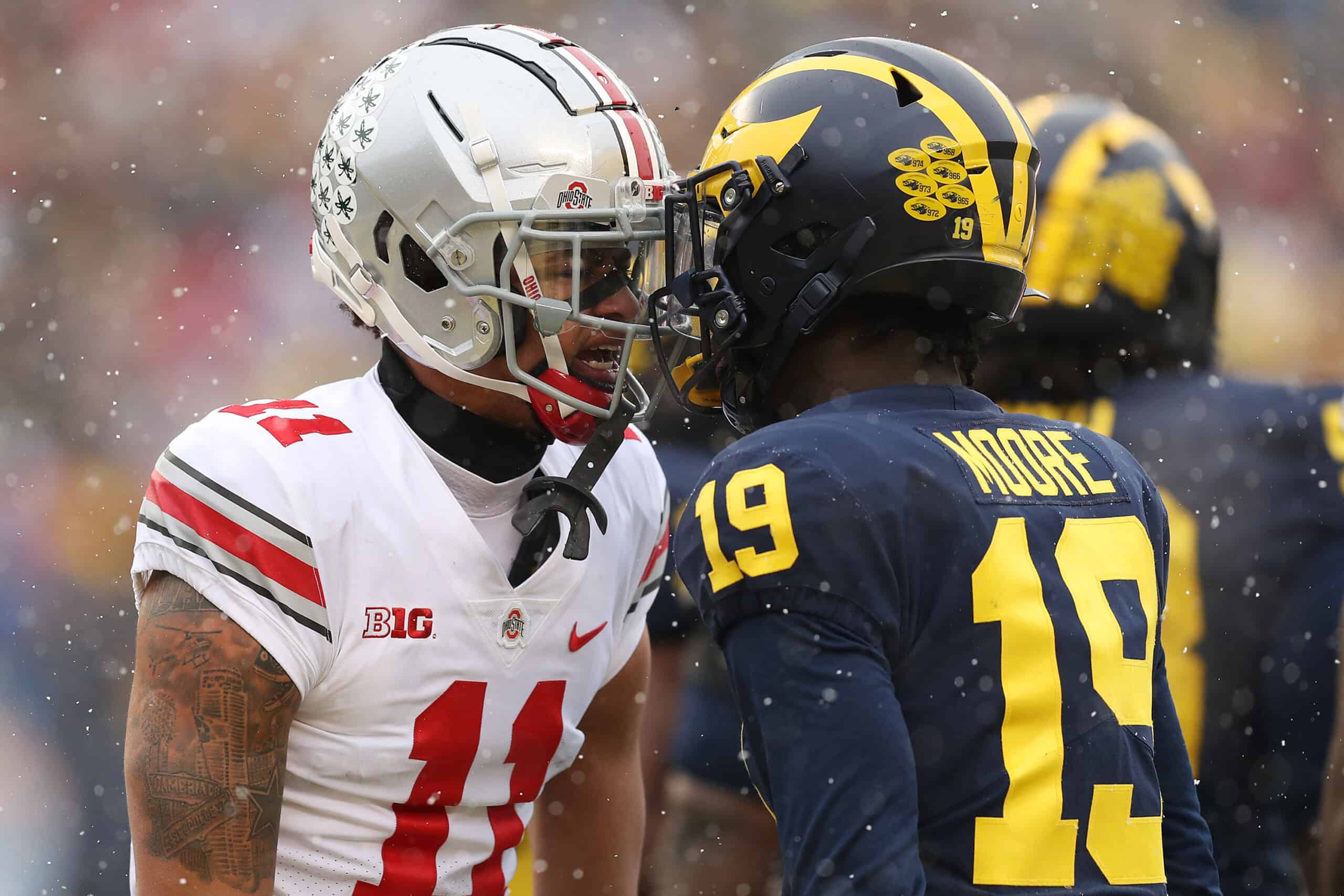 By now, you've heard that the Michigan Wolverines defeated the Ohio State Buckeyes in The Big House today.
It has been 10 years since Michigan has beaten OSU.
A SEA OF MAIZE AND BLUE 🟡🔵@UMichFootball pic.twitter.com/1jmrH4Ign9

— FOX College Football (@CFBONFOX) November 27, 2021
The entire college football world was paying close attention to the game.
They were not the only ones.
It turns out there was a heavy NFL presence at the game also.
The Cleveland Browns were among the NFL teams who had representatives there to watch the game.
Who Else Was There
11 NFL teams will have representatives at today's Ohio State/Michigan game. Lions, Packers, Giants, 49ers will each have two while Bears, Bengals, Browns, Patriots, Bears, Falcons and Jaguars will each have one.

Packers GM Brian Gutekunst among those attending.

— Dan Hope (@Dan_Hope) November 27, 2021
There were reportedly 11 teams in attendance.
Approximately 1/3 of the NFL was watching these players with a close eye because it is never too early to start planning for the 2022 NFL Draft.
Among the teams in attendance, besides the Browns, were the Detroit Lions, Green Bay Packers, New York Giants, San Francisco 49ers, Chicago Bears, Cincinnati Bengals, New England Patriots, Atlanta Falcons, and Jacksonville Jaguars.
Michigan's Hassan Haskins Stole The Show
No matter who the teams were scouting, they got a big dose of Michigan's senior running back Hassan Haskins who had an amazing day.
He rushed for 5 touchdowns on 30 carries.
Haskins finished the game with 174 yards rushing.
Hassan Haskins had the biggest game on the biggest stage 💪

He ties the Michigan record for most Rush TD in a single game! pic.twitter.com/DEhAGY1dv8

— ESPN College Football (@ESPNCFB) November 27, 2021
NFL Players Were Watching Also
Browns wide receiver Donovan Peoples-Jones and Tampa Bay Buccaneers quarterback Tom Brady could not contain their excitement as their alma mater took down Ohio State today.
"Sorry but Ohio y'all gotta let me enjoy this one today."
He concluded with a laughter emoji.
Sorry but Ohio y'all gotta let me enjoy this one today 😂

— Donovan Peoples-Jones (@dpeoplesjones) November 27, 2021
Brady's reaction to Ohio State-Michigan… pic.twitter.com/OyDYZ3jjCx

— JennaLaineESPN (@JennaLaineESPN) November 27, 2021
While watching the game, Brady can be heard screaming:
"Let's go baby! Go Blue! Where you at? Go Blue, let's go baby!!"
Conclusion
It will be all business tomorrow for NFL players and teams as they battle in Week 12.
However, it is neat to find out that many stopped what they were doing and watched the Ohio State vs. Michigan game on Saturday afternoon.