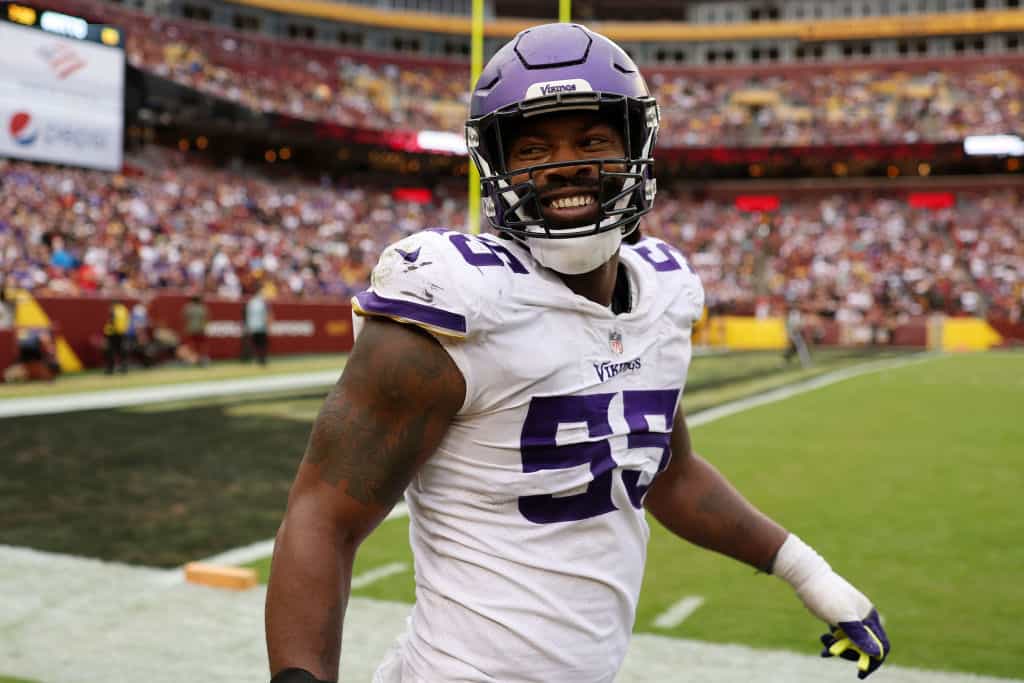 The Cleveland Browns made a huge splash by trading for Za'Darius Smith, and the veteran pass-rusher is already trying to make an impact in turning the culture around.
In a video posted by the team, Smith greeted his new fanbase and pointed out his priorities, stating that they need to win the division first and then focus on the playoffs.
Notably, that was music to Tony Grossi's ears.
.@TonyGrossi loves that Za'Darius Smith's No. 1 priority is to win the AFC North.

Should that be the expectation for the #Browns this season? pic.twitter.com/n85pEn2J3q

— ESPN Cleveland (@ESPNCleveland) May 17, 2023
Per the Browns insider, not enough players talk about how important it is to win the division and the big edge it could give a team going forward.
Grossi lauded Smith for bringing that in, citing that he comes from three teams (Baltimore Ravens, Green Bay Packers, and Minnesota Vikings) that have won their respective divisions, so he knows what's required.
Of course, that will be easier said than done, granted that the Browns make a living in one of the toughest, most competitive divisions in all of football.
The Pittsburgh Steelers are always a tough rival to get by with that elite defense and well-coached team.
The Baltimore Ravens also boast a solid defense, an elite running game, and one of the best quarterbacks in the game in Lamar Jackson.
And the Cincinnati Bengals have reached the AFC Championship Game in back-to-back seasons, and they addressed their only glaring flaw by signing Orlando Brown Jr.
Still, if Smith believes in this team, there's no reason why everybody else shouldn't also have the very same goal in mind.