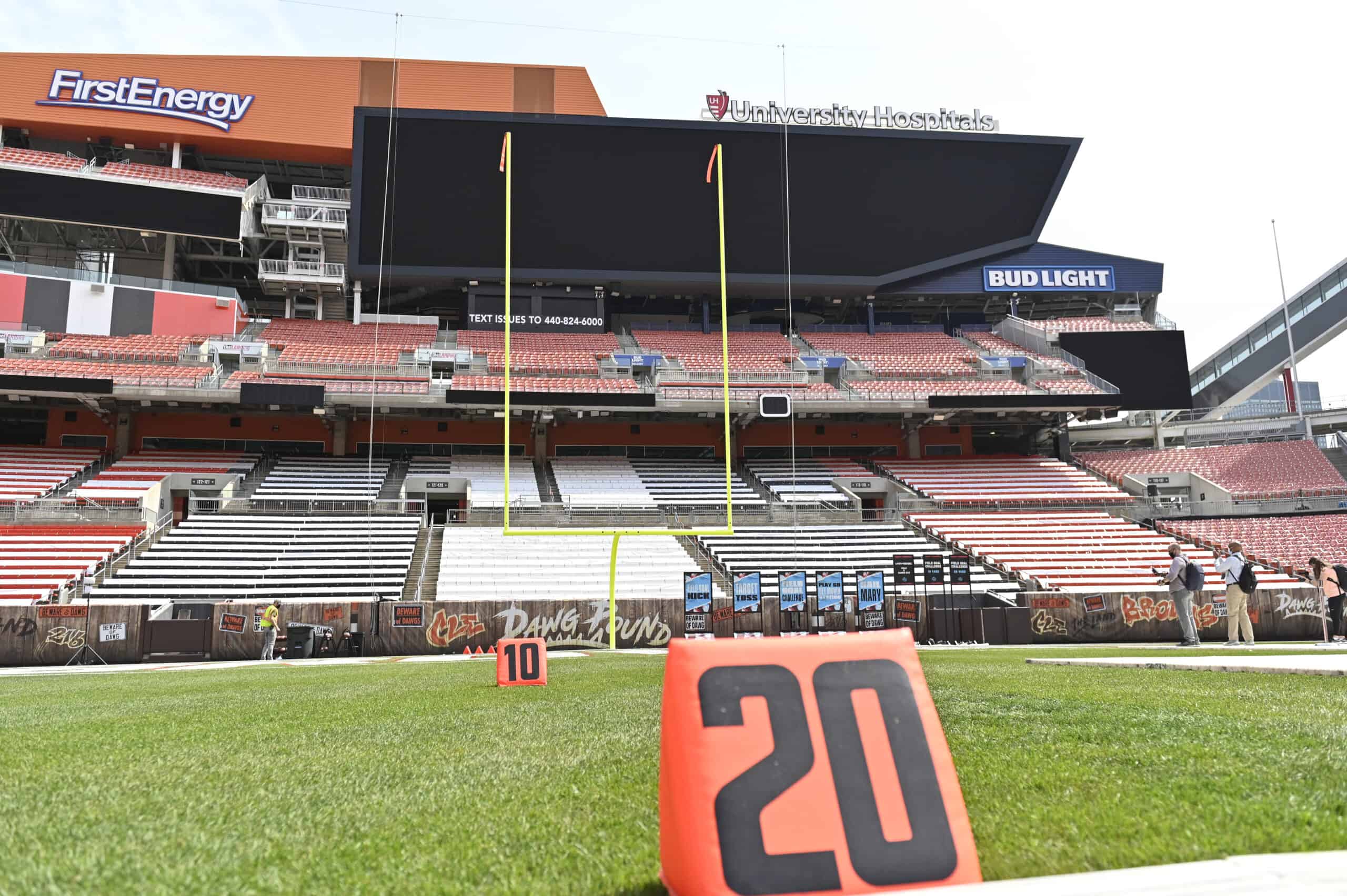 The Cleveland Browns didn't have a first or second-round pick in the 2023 NFL Draft, so they had to do their due diligence to secure a home run in the latter rounds.
They may have done just that by landing Cedric Tillman, a physically-impressive prospect coming off a disappointing season but with a sky-high upside.
And according to ESPN's Jake Trotter, the rookie out of Tennessee has already passed the eye test in his first action with the organization.
According to @Jake_Trotter, #Browns rookie WR Cedric Tillman already passes the eye test 👀👀👀 pic.twitter.com/AUAbAo41QB

— ESPN Cleveland (@ESPNCleveland) May 16, 2023
The Browns got a first glimpse at Tillman and their rookie class in last weekend's rookie minicamp, and the expectation is that he's featured in the rotation right away.
Trotter stated that it wouldn't be surprising to see Tillman become a stater for the Browns as an outside receiver.
He's a physical specimen that could be a perennial mismatch against most defensive backs, and he has already proved that he can put up big numbers when he's at his best.
Of course, the Browns won't feature that vertical offense he played in at Tennessee, but his skill set and physical tools should translate perfectly to the NFL.
Also, with Amari Cooper and Elijah Moore drawing most of the defensive attention, it wouldn't be shocking to see him put up some big plays as Deshaun Watson's No. 3 guy in the passing game.
The Browns' new-look offense is a bit of a question mark but one thing's for sure: They'll pass more often, so the fans will sure hope the eye test isn't wrong this time.