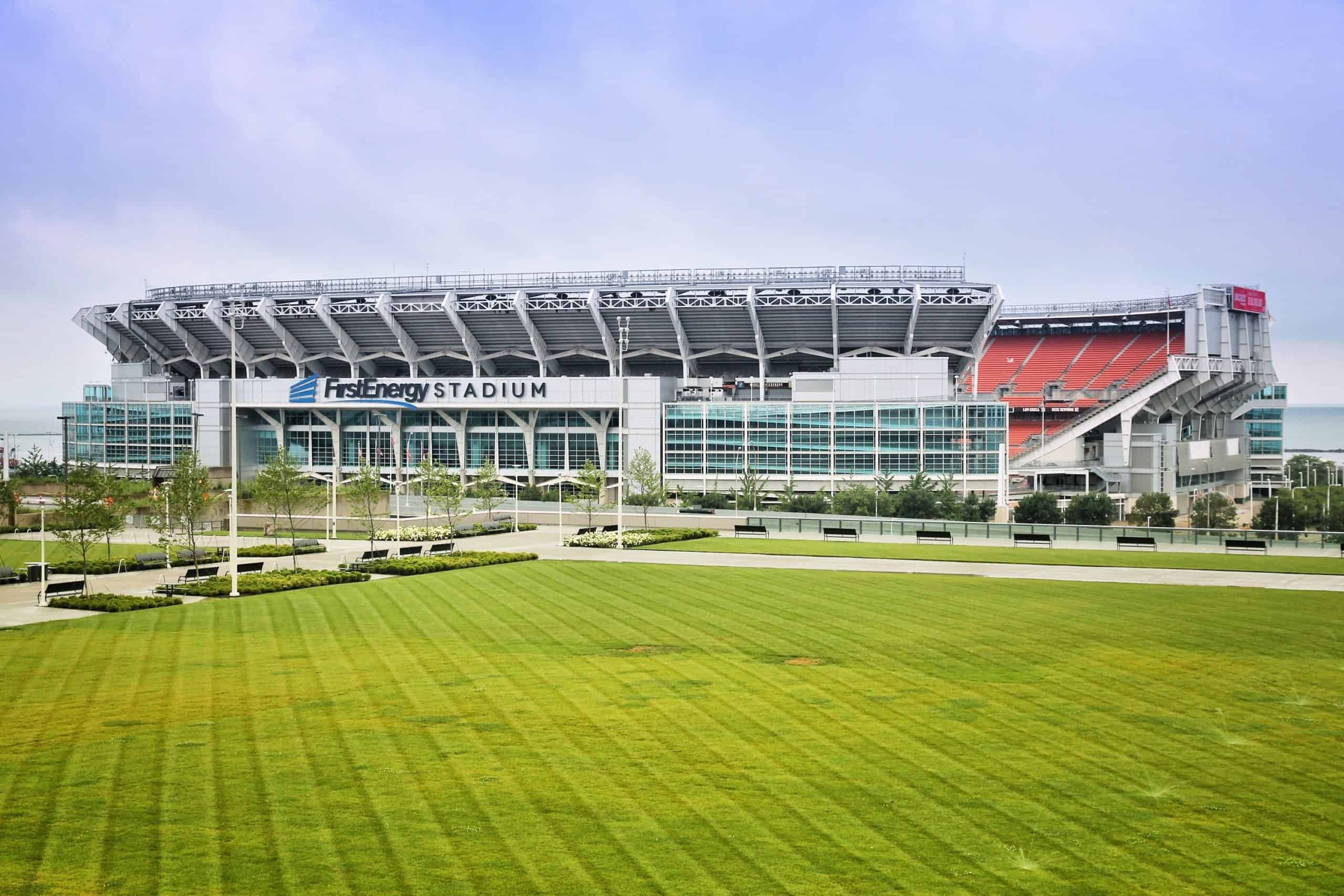 The Cleveland Browns fans are very excited for the 2021 NFL season for many reasons.
Of course, the roster is loaded with more talented players than the franchise has had in decades.
The other event adding to the excitement is the 75th anniversary of the Browns established in 1946.
With COVID-19 hopefully in the rearview mirror, the city and team will likely plan a lot of events to commemorate the anniversary.
What We Know
FirstEnergy Stadium is getting decorated for the 75th anniversary.
#Browns have started to decorate First Energy Stadium with 75th Anniversary banners pic.twitter.com/qYI63hvGPR

— Brad Stainbrook (@BrownsByBrad) July 5, 2021
New banners are being hung with the 75th-anniversary logo unveiled in late January.
Also in January, Browns Executive Vice President JW Johnson indicated there would be an alternate uniform.
What We Don't Know
A teaser was dropped yesterday about what is likely the alternate uniform.
— Cleveland Browns (@Browns) July 5, 2021
This is after fans thought they had already seen a sneak peak of it months ago.
LEAK: #Browns anniversary jerseys reportedly have been leaked pic.twitter.com/LMwib8b9ev

— Brad Stainbrook (@BrownsByBrad) March 7, 2021
But did they?
Speculation is circulating that the white jersey is not what is being unveiled on July 24.
Perhaps it is an orange jersey?
Savvy people are lightening the image to figure out the color.
Lightened the image pic.twitter.com/UO2zTUzCFZ

— ⚓ ALS Sucks Now Production_Required ⛵ (@mike_horoho) July 5, 2021
It looks orange, but we will find out in due time.
What Else Can We Expect
We can expect a lot of fun moments with Browns legends Jim Brown, Bernie Kosar, Joe Thomas, and more.
With nine home games spanning from September through January, it will be a months-long party full of surprises.
The first home game is September 19 against the Houston Texans so plans are most likely underway and being kept top secret.
The Best Anniversary Present
Obviously, the best 75th anniversary present to the city and its fans would be a Super Bowl Championship.
The Browns have young talented players in place to make a serious run.
The 2021 season could be one for the record books for multiple reasons.