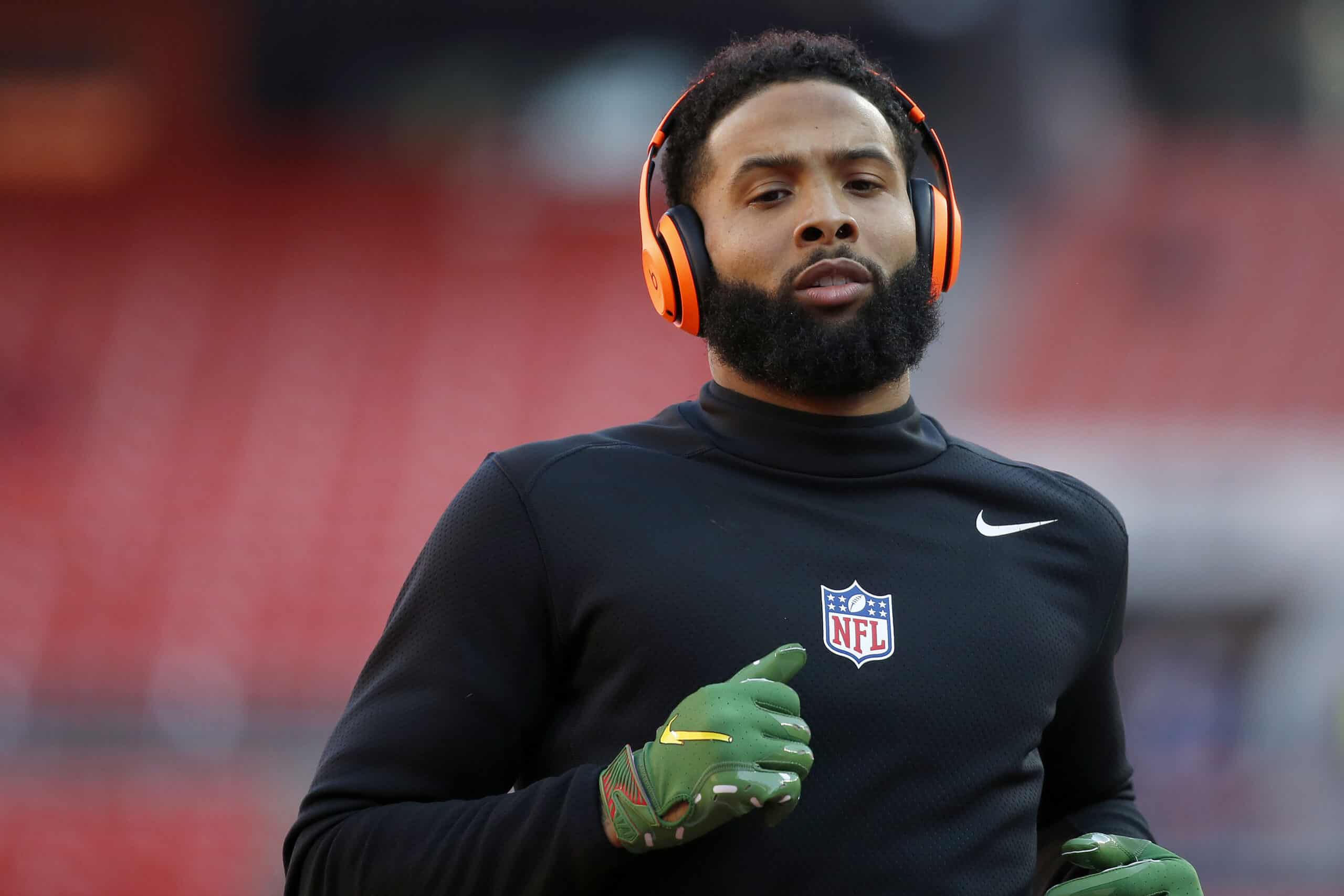 It's that time of year.
Before training camp begins on July 27, pundits and analysts can lay out all their predictions and not yet be proven wrong.
Pro Football Network has done just that by selecting 32 overrated players, one from each team.
For the Cleveland Browns, that title falls upon Odell Beckham Jr.'s shoulders.
This throw from Baker 😍pic.twitter.com/QXtADz6wno

— PFF (@PFF) July 5, 2021
Why Did PFN Select OBJ?
The assessment is not entirely unfair given OBJ's checkered history with major injuries.
However, PFN took it one step further and evaluated his ratio of dropped passes to broken tackles in the past three years.
They calculate 12 dropped passes versus 10 broken tackles.
PFN goes on to call out OBJ's less than 70% first down catch rate each year of his career, citing Julio Jones as the gold standard who has achieved this feat over a longer time span.
It's Go Time For OBJ
BAKER MAYFIELD AND OBJ WORKING OUT IN TEXAS!!!!!

Via: @logansnfl pic.twitter.com/Z7ZRwrxEEH

— Cleveland Sports Talk (@CLEsportsTalk) June 10, 2021
After exiting the 2020 season in October with a torn ACL, OBJ watched the Browns build momentum and improve.
The Browns made their way to the playoffs while he was at home.
For a competitor and athlete of his caliber, this had to be as painful as his injury.
To be fair, we don't know how OBJ would have finished 2020 had he remained healthy.
Plenty of media personalities and analysts have theories.
The Browns, with a rookie coach and less in-person time to train and work together in 2020, definitely got off to a slow start.
But they found their footing as the season went on.
OBJ's injury happened too early for him to be part of that growth.
This year, the pressure is on, for both OBJ and the Browns.
2020's successes led to higher expectations.
OBJ, from all appearances, looks to be fully recovered in record time.
He needs to ball out and help this team, or he will forever be considered overrated and a talented athlete who did not live up to his potential.
Who else is ready to see @obj back in 2021? 🙌 pic.twitter.com/ND0oPYQ4je

— NFL (@NFL) May 24, 2021
PFN's Selections For AFC North Rivals
If you are wondering what company OBJ keeps, according to PFN, let's look at who they selected for the other AFC North teams.
Second-year linebacker Patrick Queen is selected for the Ravens because of his 21 missed tackles and an over 75% completion rate allowed in his rookie season.
For the Bengals, it is defensive end Trey Hendrickson who is overpaid and less talented than Carl Lawson who is now a member of the New York Jets.
As for the Steelers, it is wide receiver JuJu Smith-Schuster who averaged less than 6 yards per target and has a 57.5% career first down rate.
One more data point from the PFN list is from the Super Bowl Champion Tampa Bay Buccaneers.
PFN selected tight end Rob Gronkowski as the most overrated player because he is not the best tight end on the roster and has not been the same player since his 2018 injury.
In the end, none of this matters in September when the Browns (and all other NFL teams) start their 2021 quest for Super Bowl success.