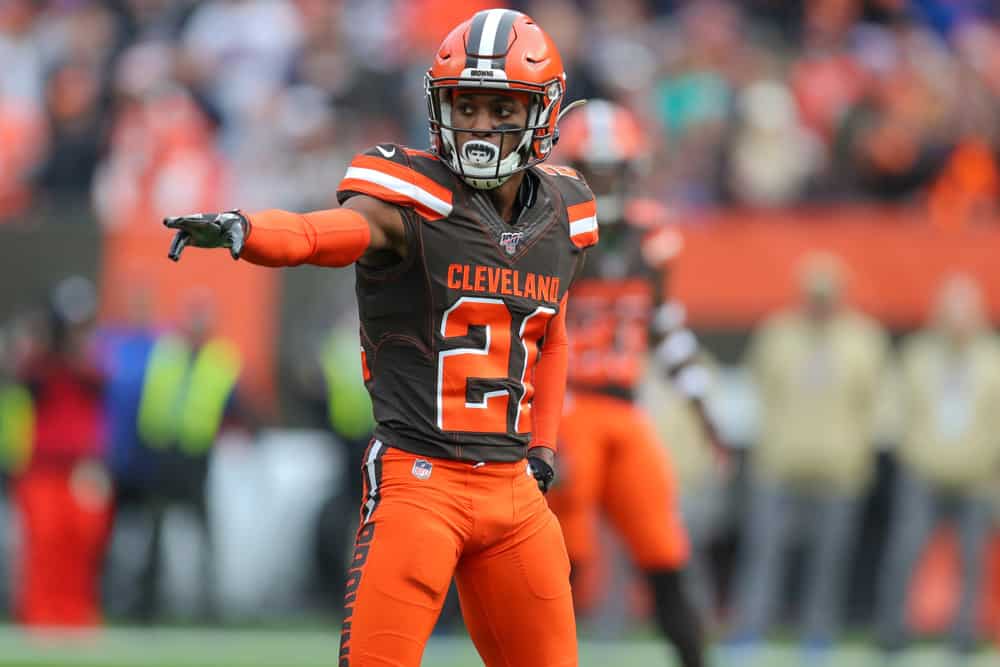 Cleveland Browns cornerback Denzel Ward is back in Berea as the Browns open minicamp today.
Ward reiterated a theme that we also heard from running back Nick Chubb.
He wants a long-term extension because he wants to be a Cleveland Brown for years to come.
Ward enters his fourth year in the NFL and with the Browns.
He was selected in the first round of the 2018 draft along with quarterback Baker Mayfield.
The Browns exercised both Ward's and Mayfield's fifth year options so Ward will definitely be a Brown through the 2022 season.
GM Andrew Berry has previously said that both players are instrumental in the success of the Browns.
"I think both of those players have really just done a really nice job for us over their first three years. Both had very strong seasons for us in 2020 and we view both of those guys as young players that are continuing ascending and are going to be a big part of what we do as we move forward."
What Ward Said
#Browns CB Denzel Ward: "Perfect world, I'd definitely want to be a Brown for the rest of my career. I'm from Cleveland. They drafted me. I enjoy being a Cleveland Brown and giving them everything I've got."

— Keith Britton (@KeithBritton86) June 15, 2021
"In a perfect world, I'd definitely want to be a Brown for my entire career."
Denzel Ward said the #Browns and his agent have talked extension

— Mary Kay Cabot (@MaryKayCabot) June 15, 2021
Ward also said that his agent had spoken with the Browns.
He is more focused on football and is comfortable letting the off-the-field issues take care of themselves.
Ward Needs To Stay Healthy
In his 36 career games with the Browns, Ward has 3 fumble recoveries, 7 interceptions, and 117 solo tackles.
He is an outstanding player when he is on the field.
By any means necessary! Great catch @denzelward 👍 pic.twitter.com/2OELd5YBQL

— Cleveland Browns (@Browns) June 11, 2021
Ward has dealt with nagging hamstring, groin, and calf injuries already in his career.
He also missed games in his rookie season while in the concussion protocol.
Ward On The New Browns Defense
Ward was asked his thoughts about the new cornerbacks and the upgraded 2021 Browns defense.
He is excited to work with his new teammates and believes with a little time and work, everything will come together.
#Browns Denzel Ward on the new-look cornerback room. pic.twitter.com/IN6GCrlhf4

— Fred Greetham (@FredGreetham) June 15, 2021
Regarding the new faces in the Browns cornerback room in 2021, Ward said.
"We can be dominant.  You can never have enough corners.  All of those guys can play.  Everybody can play.  They've shown that.  Everybody has to come out and compete and do our job.  Everything else will take care of itself."