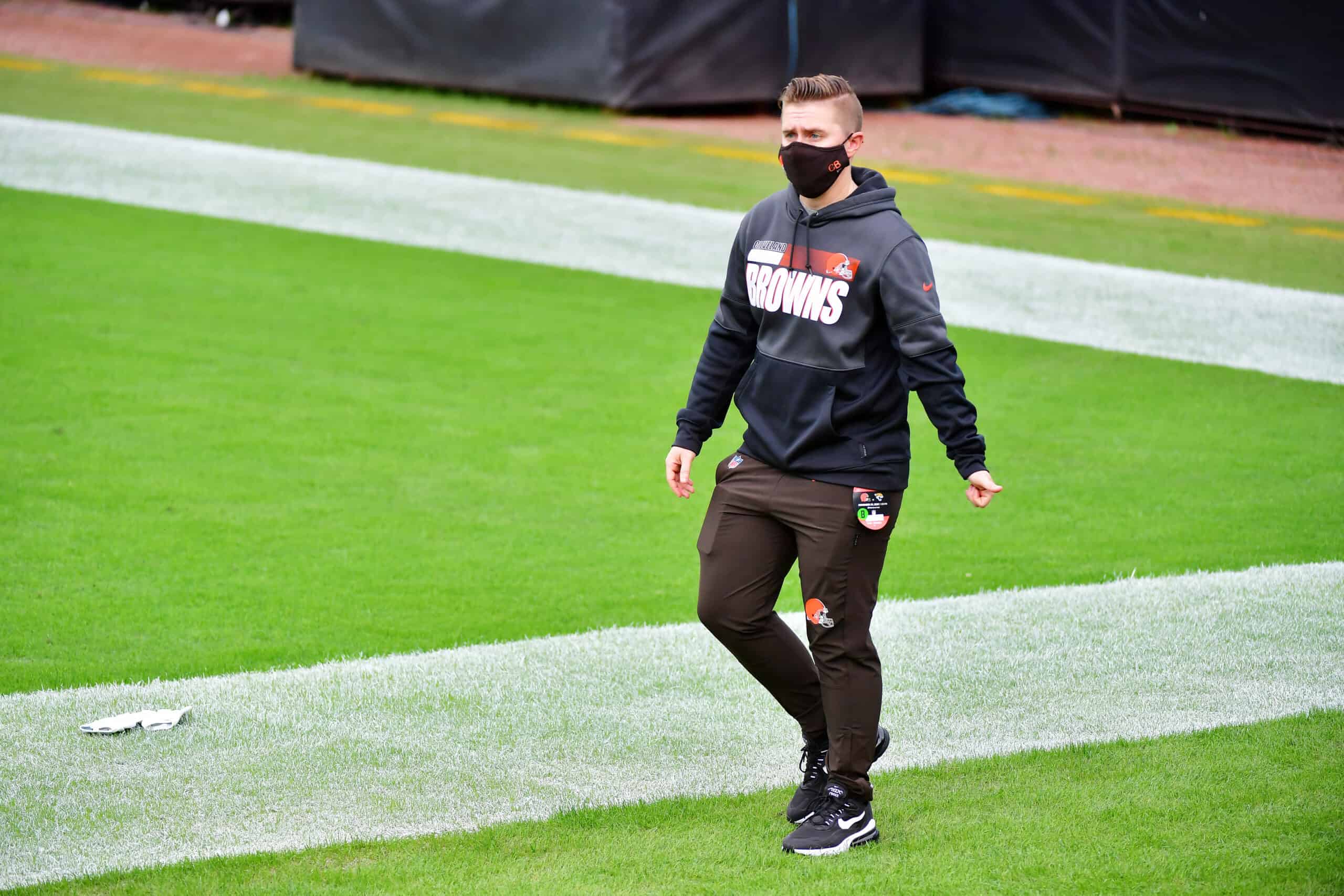 Last week, the Cleveland Browns suspended chief-of-staff Callie Brownson for an indefinite period following her no contest plea in court to a drunk driving arrest on May 27.
#Browns Chief of Staff Callie Brownson pleaded no contest Tuesday and was convicted in an OVI case stemming from her May 27 drunken driving arrest. Read and see more here: https://t.co/DnQb7Nx8Mt pic.twitter.com/IyEIos8KmL

— cdotcombrowns (@cdotcombrowns) June 10, 2021
As a result, she missed the second week of OTA's and is not on the field this week as the team begins its three-day mandatory minicamp.
Coach Kevin Stefanski was asked about the duration of her suspension at a press conference on Tuesday.
#Browns head coach Kevin Stefanski declined to provide specifics regarding Callie Brownson's suspension, but she will be back for training camp

— Daryl Ruiter (@RuiterWrongFAN) June 15, 2021
"She will be back for training camp, but I am not going to get into the specifics right now."
Training camp is scheduled to begin in late July.
Brownson's Charges
She had been charged on three counts including operating a vehicle while impaired (OVI) and speeding.
Her blood alcohol level was .215, over twice the legal limit of .08 in Ohio.
She was also going 55 miles per hour in an area with a posted speed limit of 35 miles per hour.
At her hearing on June 8, the two speed-related charges were dropped.
The OVI charge remains.
Under Ohio law, Brownson could be subjected to a fine, jail sentence, and suspension of her driver's license.
At last week's press conference after her hearing, Coach Stefanski said:
"She's very remorseful. I'm disappointed, she's disappointed. We'll work through all of the particulars.''
Stefanski was adamant that Brownson would not lose her job.
#Browns Kevin Stefanski said Calllie Brownson's drunken driving conviction won't cost her her job

— Mary Kay Cabot (@MaryKayCabot) June 9, 2021
It is unclear if the NFL will impose additional penalties on Brownson.
Brownson's Browns Career
Though Brownson has been with the Browns only one season, she has been busy.
She is the first female to coach a professional football game, something she did two times last year.
Brownson served as interim tight ends coach against the Jacksonville Jaguars as Drew Pezing's wife was due to give birth.
She also was the interim wide receivers coach against the Pittsburgh Steelers as Chad O'Shea suffered from COVID-19.
In 2021, the plan was for her to assist running backs coach Stump Mitchell.