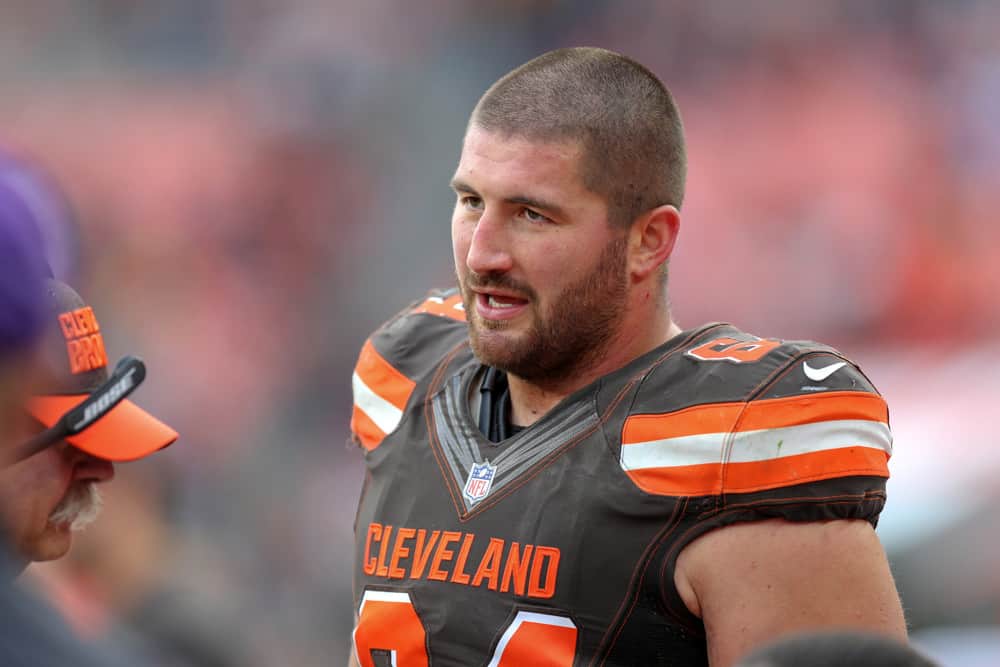 The injury bug has hit the Cleveland Browns hard during training camp.
However, it seems that the team is finally getting healthy as the regular season is about to begin.
Starting center JC Tretter is hopeful that he'll be able to play during Sunday's Week 1 matchup versus the Baltimore Ravens.
He was able to return to the practice for the first time all camp since undergoing arthroscopic knee surgery in August.
Kevin Stefanski said C JC Tretter was back at practice today

— Jake Trotter (@Jake_Trotter) September 7, 2020
Tretter is a fighter and played through a high ankle sprain during the 2018 season.
"It was good to have JC back out there,'' said head coach Kevin Stefanski.
Obviously, Tretter was unable to practice throughout most of the offseason because he was recovering from surgery.
Although, it seems that the Browns are confident that Tretter will be ready to play.
"Obviously, JC is a veteran,'' Stefanski said. "He's seen a lot of football. There's value in that. He's a leader of the football team. Really good to have him out there today."
Will Tretter Be Ready?
As of right now, it sounds like the team is going to wait to make a decision on Tretter.
The Browns don't play until Sunday, which gives Tretter time to practice and prepare for kickoff.
Cleveland is likely going to wait until at least Thursday or Friday before they make their final decision.
Rookie fifth-round pick Nick Harris would be tasked with drawing the start at center, assuming Tretter is out.
Harris has played well in camp, but obviously the Browns would much rather have Tretter out there.
Tretter has played in all 16 games each of the last three seasons.
He is going to do everything in his ability to be out on the field during Sunday's contest.
Other Browns Injury News
Starting linebacker B.J. Goodson still remains absent from practice due to personal reasons.
Stefanski is hopeful that Goodson will be back and ready in time for Week 1.
"I do expect him back soon,'' he said. "I will respect his privacy and just say that it's a personal thing," said Stefanski.
The Browns are happy about what they've seen from Goodson during camp.
He was an under-the-radar addition this offseason that could payoff big for Cleveland.
Sadly, defensive back Greedy Williams is sidelined as well due to a shoulder issue.
It sounds like Cleveland is prepared to start Terrance Mitchell in his place on Sunday.
Williams has been out since leaving the field with a trainer about three weeks ago.
Kevin Johnson and M.J. Stewart will likely see an increased role on Sunday, assuming Williams is unable to play.
Hopefully, Williams won't be sidelined much longer as the Browns want to see a bounce-back season from the former second-round pick.
At least it sounds like Tretter should be out there on Sunday, which is great news to start the week.