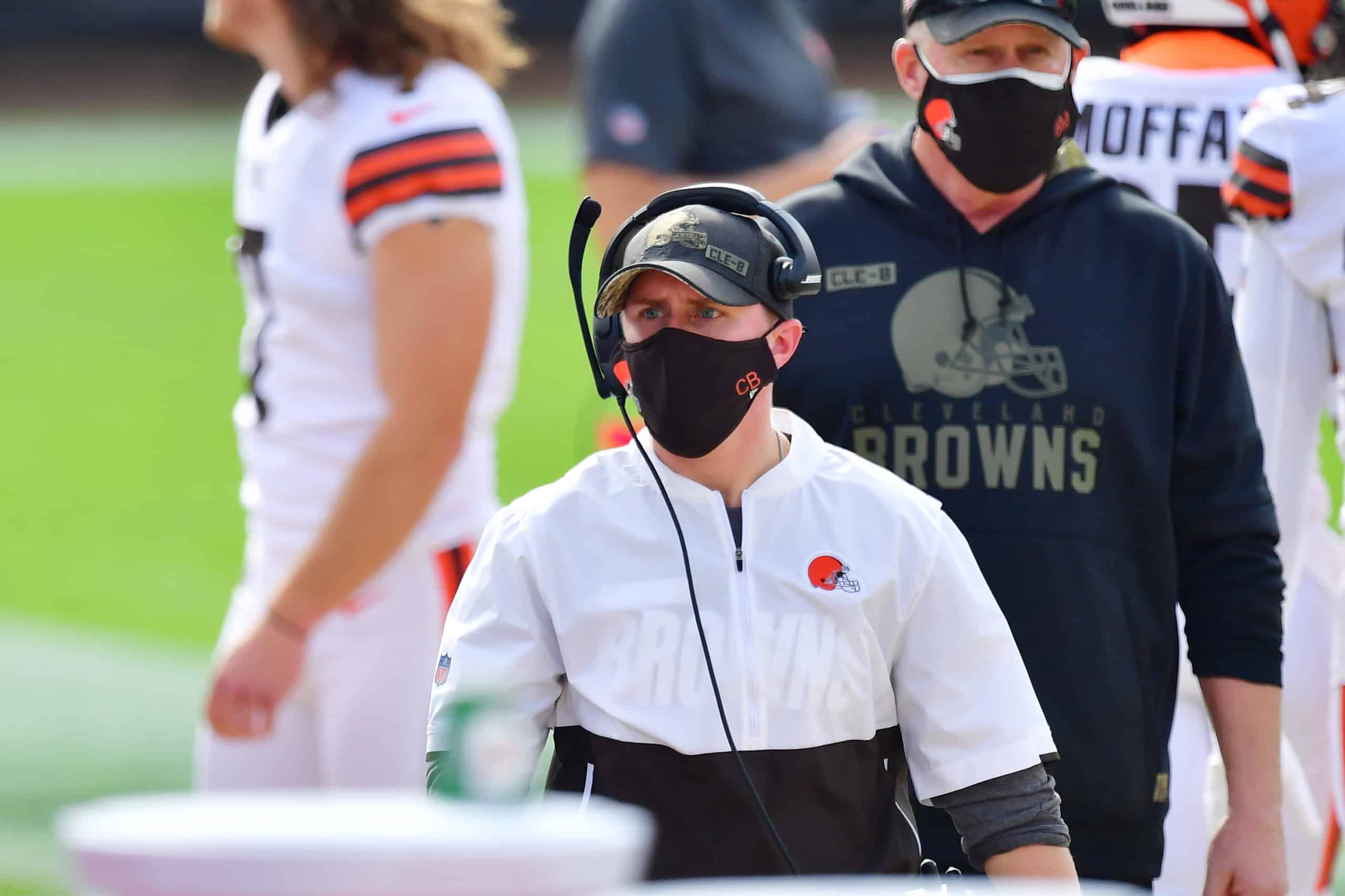 Cleveland Browns chief of staff Callie Brownson was charged with drunken driving in a court hearing on June 8.
The incident occurred just on 12:27 AM on May 27 when Bronson was reportedly driving 55 miles per hour in a 35 mile per hour zone.
Brownson was stopped on Pearl Road in Brunswick.
Her blood alcohol level was .2150 according to court records.
The legal limit in Ohio is .08.
#Browns Chief of Staff Callie Brownson was arrested on drunk driving charges on May 27th, it is reported that she blew a. 0.2150 compared to the legal .08 limit (Via @MaryKayCabot ) pic.twitter.com/UcITOyOOQc

— MoreForYouCleveland (@MoreForYou_CLE) June 8, 2021
She faced charges involving speeding and operating a vehicle while impaired (OVI).
Brownson pled no contest to the OVI charge, and the other charges were dismissed.
Cleveland Browns chief of staff Callie Brownson has entered a no contest plea to an OVI charge , her attorney Kevin Spellacy confirms to the I-TEAM. Two other charges were dismissed. The incident happened May 27.

— Peggy Gallek (@PeggyGallek) June 9, 2021
Under Ohio law, Brownson could face jail time, fines, and a suspension of her license.
Disciplinary Action Is Likely
The Browns issued a statement on Tuesday.
"We [are] aware of the incident and are extremely disappointed that a member of our organization put themselves in this situation. We take this matter very seriously and will take the appropriate disciplinary actions."
In addition to being disciplined by the Browns, she could also face discipline from the NFL.
How the NFL will handle it is unknown.
Though Brownson's incident thankfully did not injure anyone, it comes just months after Britt Reid, the linebackers coach for the Kansas City Chiefs, lost his job over a DUI accident that injured a five-year-old girl shortly before the Super Bowl.
His case is still going through the court system, and the impact on his future NFL coaching career is yet to be determined.
Coach Stefanski
Stefanski hired Brownson as his chief of staff prior to the 2020 season.
Back in March, Stefanski talked about Brownson's role in Year 2 versus Year 1.
"Callie in Year 2 – I can speak from experience – that job in Year 2 will be easier than Year 1 so she will have some time freed up where she is going to work with (run game coordinator/running backs coach) Stump (Mitchell) and the running backs in her free time and on the field."
Browns OTAs
The Browns are in the middle of a second week of OTAs.
Wednesday's practice is open to the media, and Coach Stefanski is expected to conduct a Zoom press conference after practice.
He will definitely be asked about this situation.
It is anybody's guess if he will choose to address it, or if he will await more information before commenting on it.