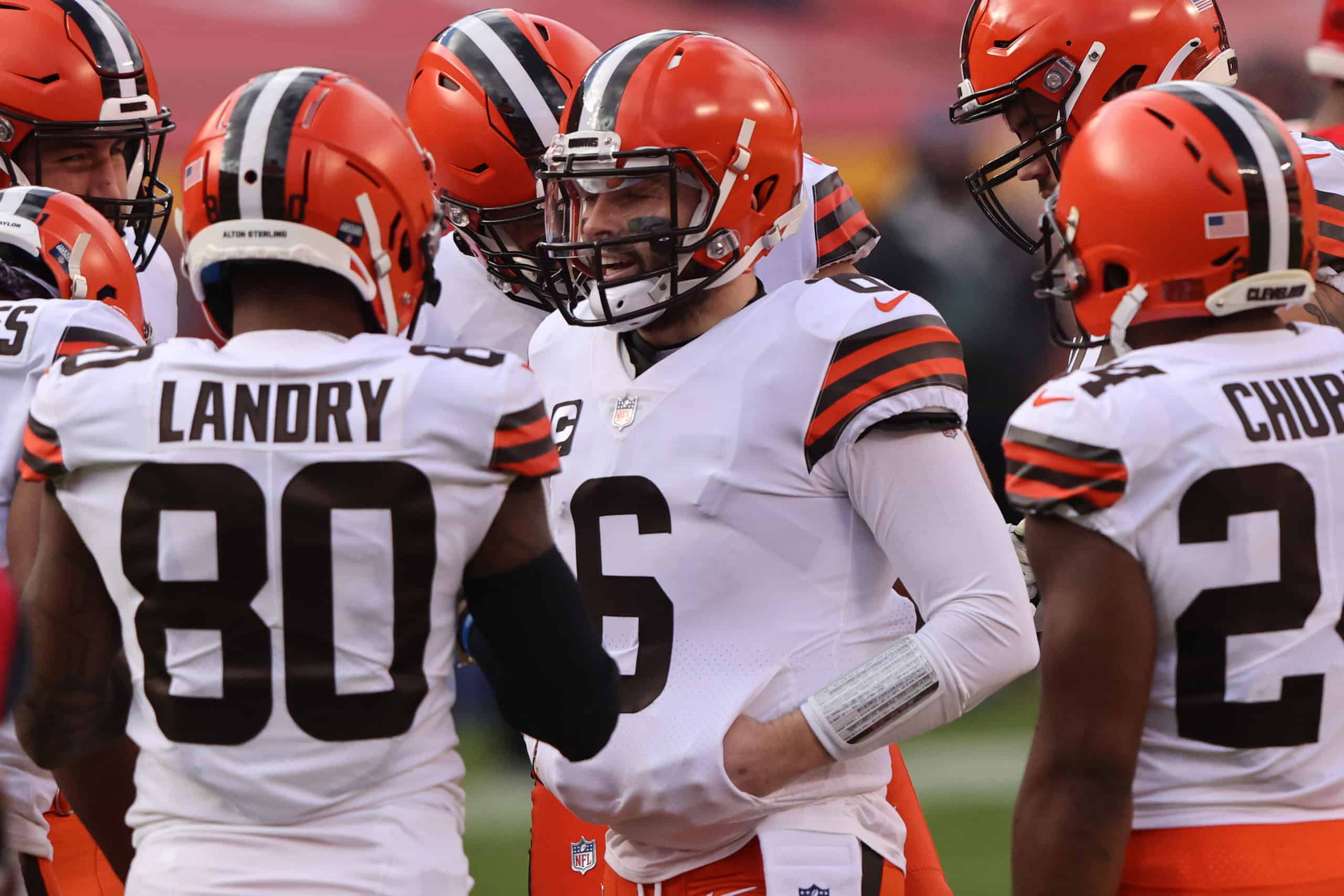 Preseason games are back on tap following last year's Covid-induced absence.
And if you don't think the practice contests are important, remember back to last season's season opener.
Hopefully, Kevin Stefanski and the Cleveland Browns will work out the kinks before heading to Kansas City in September.
Cleveland will host only one of the three preseason contests lined up.
PRESEASON DATES & TIMES ARE NOW AVAILABLE!!! 📣

Tag the player you're most excited to see play!

Read More 📰 >> https://t.co/GWdf2Mmq1Y pic.twitter.com/RahKf3Ocuw

— Cleveland Browns (@Browns) June 8, 2021
That will happen in the second game, a Sunday afternoon affair against the New York Giants.
There were no fireworks in last year's regular-season game in New Jersey that Daniel Jones missed.
But someone is sure to mention how Baker Mayfield mocked the Giants' selection of Jones in the 2019 draft.
Jones suffered a sophomore season similar to Mayfield's, but there are better storylines in the other games.
Week 1 at Jacksonville, August 14
Cleveland will be under the watchful eye of an awful lot of NFL fans in their preseason opener.
Of course, folks will be there to see the first NFL passes of Jaguars' quarterback Trevor Lawrence.
Tim Tebow makes his tight-end debut under new head coach Urban Meyer.
But don't put it past Mayfield to try and steal some thunder if he sees the field.
Hope for Trevor Lawrence & #Jaguars: Baker Mayfield is the most recent quarterback taken No. 1 overall to lead his team to the playoffs. #Browns went 0-16 before selecting Mayfield, who led Cleveland to 11 wins & their 1st playoff win in 26 years in just his 3rd season.

— Daryl Ruiter (@RuiterWrongFAN) April 29, 2021
Lawrence will face the Browns' new defensive secondary, and arguably the most improved defense in the NFL.
They are anxious to show the world they are not the 2020 Browns defense.
And they would love to prompt conversations in Florida over whether Lawrence can play in the NFL or not.
It's just an exhibition, but shutting down the highly touted rookie would set a tone in Berea.
Week 3: At Atlanta on National TV 
The Browns' August 29th game is a rehearsal for the NBC Sunday Night Football crew, too.
They will televise the game nationally, with the storyline of who will fill Julio Jones' shoes.
Atlanta is in a weird situation, kind of a mix of rebuilding while trying to win now.
They held on to veteran Matt Ryan at quarterback, but let Jones go to Tennessee in a trade.
#Browns are are signing former #Falcons first-round DE Takk McKinley to a 1-year deal, per @jjones9. He bounced around last year but will have a chance to reset his footing in Cleveland.

— NFL Update (@MySportsUpdate) March 16, 2021
Mike Davis escaped Christian McCaffrey's shadow, signing a free-agent deal with Atlanta.
And rookie tight end Kyle Pitts, who might be the second receiver on most days, could also draw headlines.
But whoever lines up on offense for the Falcons better pay attention to one Cleveland Brown in particular.
Takk McKinley would love to make an impression on his former team.
What Should We Expect in Preseason? 
This is essentially Kevin Stefanski's first preseason with the Browns.
It is pure speculation about how much playing time his starters will see in each game.
Week 3 is often reserved for players fighting for a starting role or even a roster spot.
The home game against the Giants might see the most plays from the Browns' stars.
Since 2010, 117 QBs have been selected and only 3 have thrown for at least 24TDs and completed over 61% of passes their rookie year.

Daniel Jones (2019)
Baker Mayfield (2018)
Russel Wilson (2012)

Only Jones gets the "idk how much potential he has" treatment.

— FaM Sports New York (@FaMSportsNY) June 27, 2020
Although the defense can use some time to get to know each other and Joe Woods' system.
Cleveland is unlikely to show much of that system to opponents in the practice games.
An emphasis on injury prevention led to diminished OTA participation from the veterans.
It remains to be seen if their concerns will carry over to Stefanski's preseason game plans.