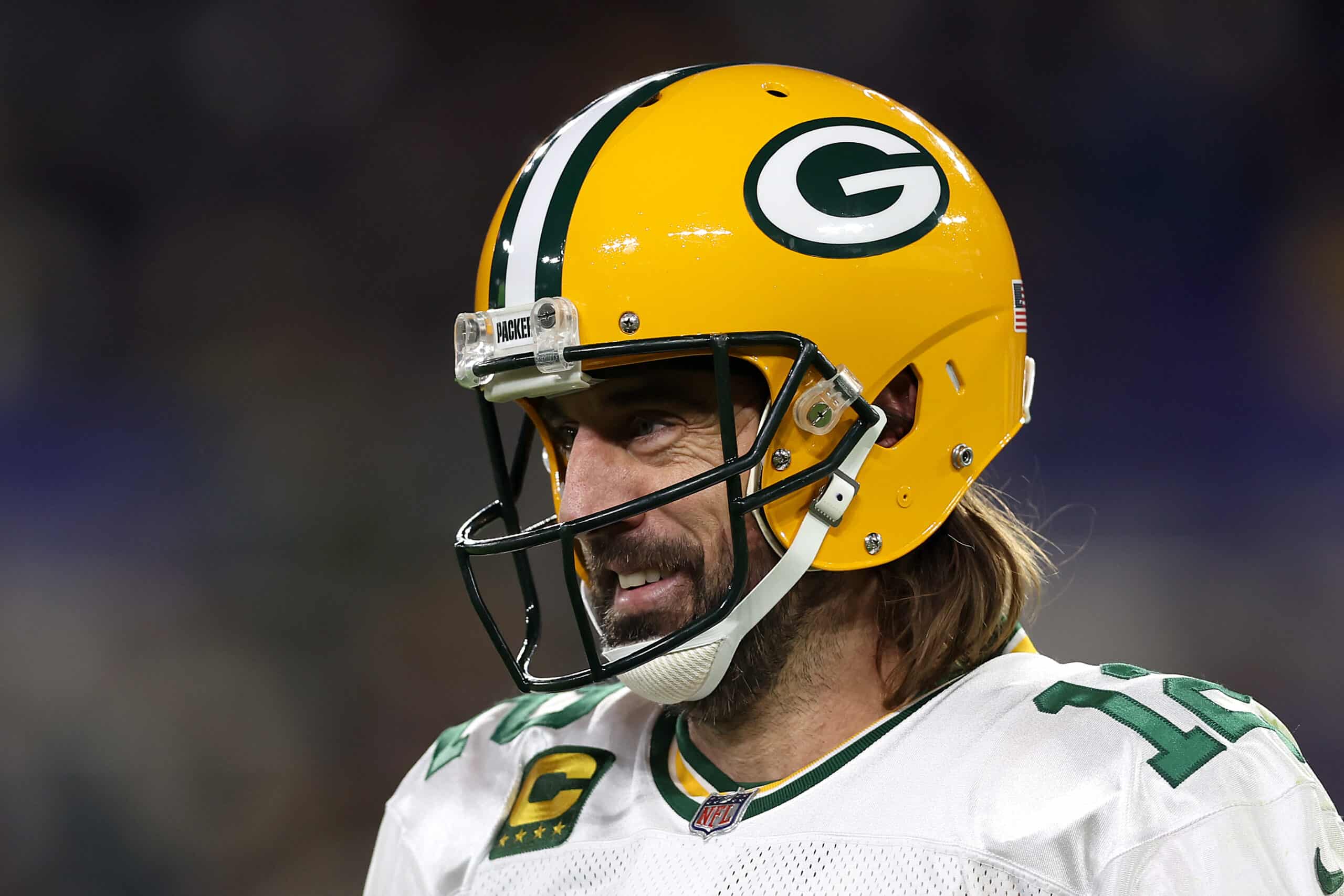 The Cleveland Browns are preparing for a very difficult Week 16 game on Christmas Day in Lambeau Field against the Green Bay Packers.
The Browns and Packers have only played each other five times since 2001.
The Packers have won four of the five games with the most recent one being on December 10, 2017 which resulted in a Packers victory in overtime by the score of 27-21.
Even without playing against him regularly, everyone knows how good Packers quarterback Aaron Rodgers is.
Rodgers could be called by many names: Super Bowl Champion, MVP, and future Hall of Famer just to name a few.
Malik Jackson, defensive tackle for the Browns, has a new name for Rodgers.
He calls him John Wick.
#Browns DT Malik Jackson has a nickname for Aaron Rodgers: "I call him John Wick"

— Daryl Ruiter (@RuiterWrongFAN) December 22, 2021
The John Wick Nickname Is Not A Stretch
Rodgers is obviously a John Wick fan.
He grew out his hair over the summer for the sole purpose of dressing up like John Wick for Halloween.
John Wick is a fictional movie character played by Keanu Reeves.
He is described as a ruthless assassin who was a member of the Russian Mafia.
The physical resemblance between Reeves and Rodgers as the John Wick character is uncanny.
Aaron Rodgers as John Wick.

Nailed it 😂

(via @AaronRodgers12) pic.twitter.com/EeOQBV0YCh

— Blue Wire (@bluewirepods) October 31, 2021
A Better Nickname
Rodgers is obviously not a ruthless assassin like John Wick so the physical resemblance is all there is.
Perhaps a better name for Rodgers is Houdini.
Because he is Houdini-like on the football field, this nickname has been suggested for him for years.
Aaron Rodgers with some straight up Houdini stuff there. Don't know how he found Aaron Jones to avoid negative play.

— Ryan Wood (@ByRyanWood) September 12, 2021
Aaron Rodgers: Quarterback or magician? German announcers drop Houdini reference in Hail Mary TD call https://t.co/6bWEdDz1Xa

— Packers News (@PGPackersNews) January 10, 2017
Even when it looks like his team is down and out and he has no open receivers, Rodgers turns into Houdini and makes magic happen.
Rodgers is fun to watch for all football fans as he slices and dices opposing defenses.
For Browns fans, the only time he is not fun to watch is when he faces the Browns.
It could be a long day for the Browns at Lambeau unless there is a Christmas Miracle.