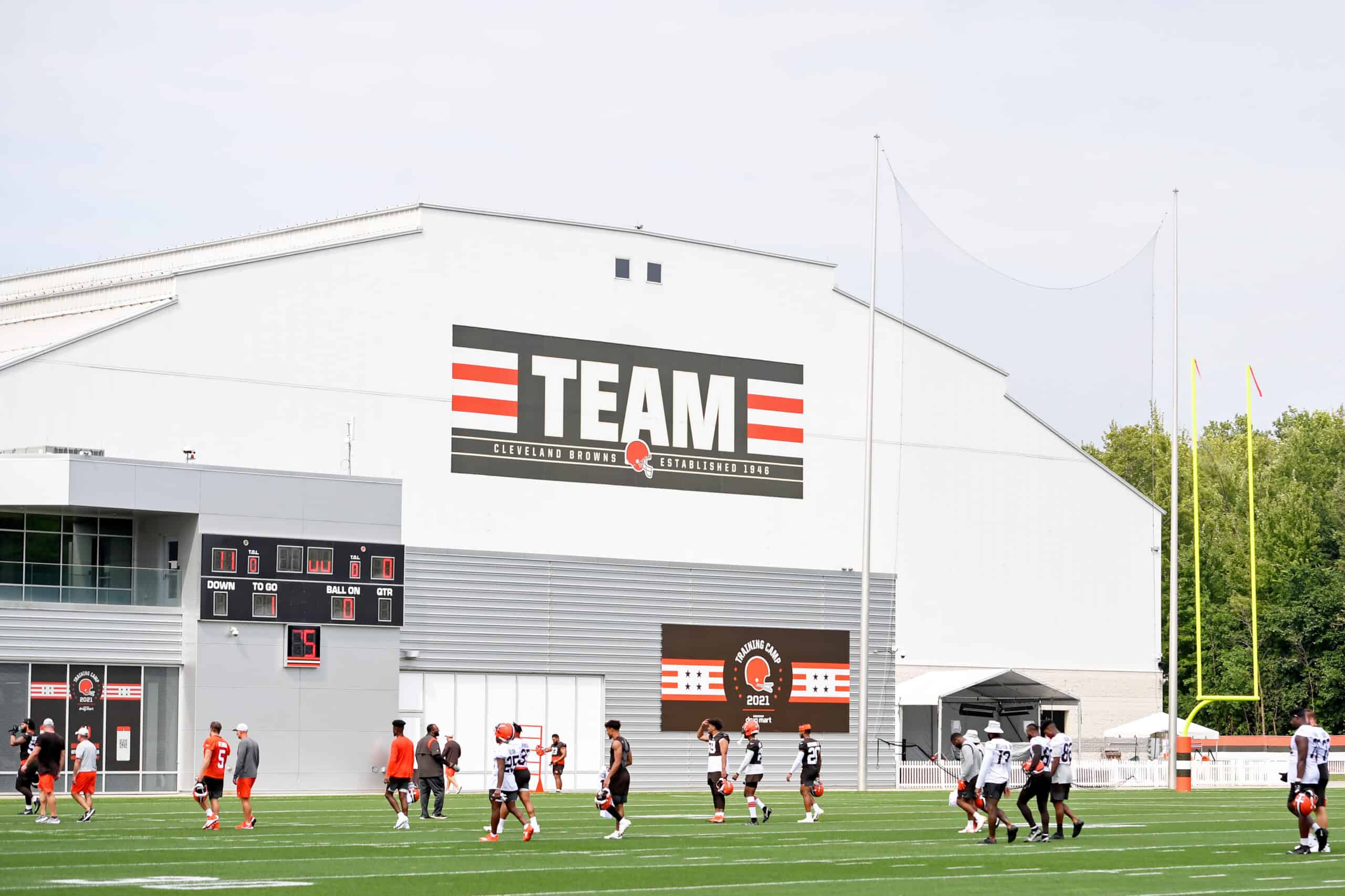 The Cleveland Browns play their first preseason game on Saturday, August 14 against the Jacksonville Jaguars.
Coach Stefanski has indicated that many of the veteran starting players will not be making the trip to Jacksonville.
While fans may be disappointed, this decision is good for two reasons.
Big day tomorrow… We are one day away from when the Cleveland Browns play football!! It may be preseason but it's a great chance to see all of the young guys play and destroy another team!! Go Browns!!

— Dangerous80 Podcast (@Dangerous80Pod) August 13, 2021
First and foremost, it is wise to rest the veterans with a long 17 game regular season ahead.
Second, the preseason games give coaches a first hand look at the younger or less known players on the roster.
These players are fighting for roster spots; roster cuts begin next week.
Playing well in this first preseason game can keep a player's dream alive of making the Browns final roster.
Tuesday, the 90 man roster is reduced to 85.
The following Tuesday, it drops to 80.
And the final Tuesday in August is the big cut, from 80 to 53.
YES. These games matter.

Remember, weekly @NFL roster cuts are back this summer.

90 today, then…

8/17: 85

8/24: 80

8/31: 53

— Andrew Siciliano (@AndrewSiciliano) August 12, 2021
Preseason Games Matter
The NFL cancelled preseason games in 2020 due to the COVID-19 pandemic.
Though this decision was obviously necessary from a public health standpoint, it did hurt the young players who were trying to make an NFL team.
They had fewer chances to show their skills, and coaches had to make roster cuts with information gained at practices and training camp.
Even though fans want to see their favorite players in the preseason, these games are more critical to find future NFL stars.
Stefanski's Plan For Other Preseason Games
Leaving the Browns veterans home for the Jacksonville trip makes sense.
It begs the question of when or if the veteran starters will take preseason snaps at all.
There are two more preseason games; one on 8/22 vs New York (Giants), and one on 8/29 at Atlanta.
Coach Stefanski has not shared the plan for the remaining preseason games.
Instead, he offered a noncommittal replay when asked about them.
"We will address that when appropriate. The focus is on this game for right now."