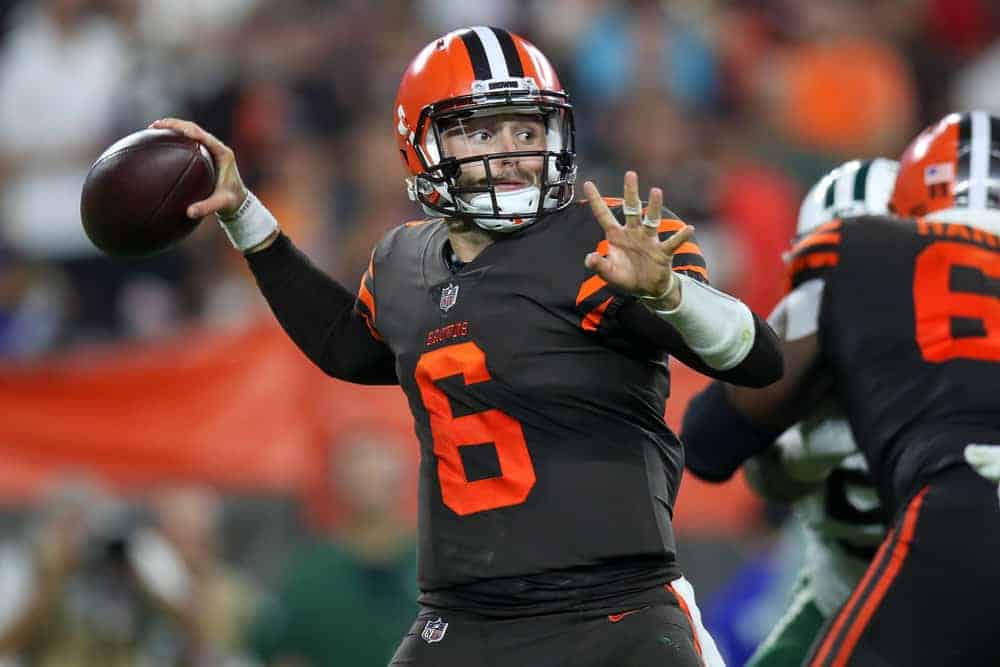 The Browns have been given permission to wear their famous color rush uniforms by the NFL for every home game.
The team had been petitioning the NFL to allow them to wear the uniforms more frequently this year.
"Hopefully, that will work out," owner Dee Haslam said at the beginning of training camp. "It is a pretty good uniform. I think the players would be excited to wear it if it works out."
The uniforms feature brown jerseys with orange lettering and numbers and striping and brown pants with orange stripes down the side.
The uniforms became beloved by the fan base after they debuted in the now-famous week 3 home game against the New York Jets last year.
Baker Mayfield made his NFL debut in the Primetime game instantly cementing the jerseys as a symbol of winning.
This led to the team wearing them two more times throughout the season.
It was first leaked on the Browns social media app and then the announcement came Wed afternoon.
You wanted it.
You got it.

Our Primary Colors.

⁰Details » https://t.co/JihUDyZS33
🎥 » https://t.co/cMwk4pukDD pic.twitter.com/EGKylIff7t

— Cleveland Browns (@Browns) September 4, 2019
The color rush uniforms currently hold an undefeated mark as they wore them in week 5 and week 16, in which both resulted in victories.
Leaving the current color rush uniform record at 3-0.
Now, the Browns will get to wear their good luck uniforms in every home game of the 2019 season.