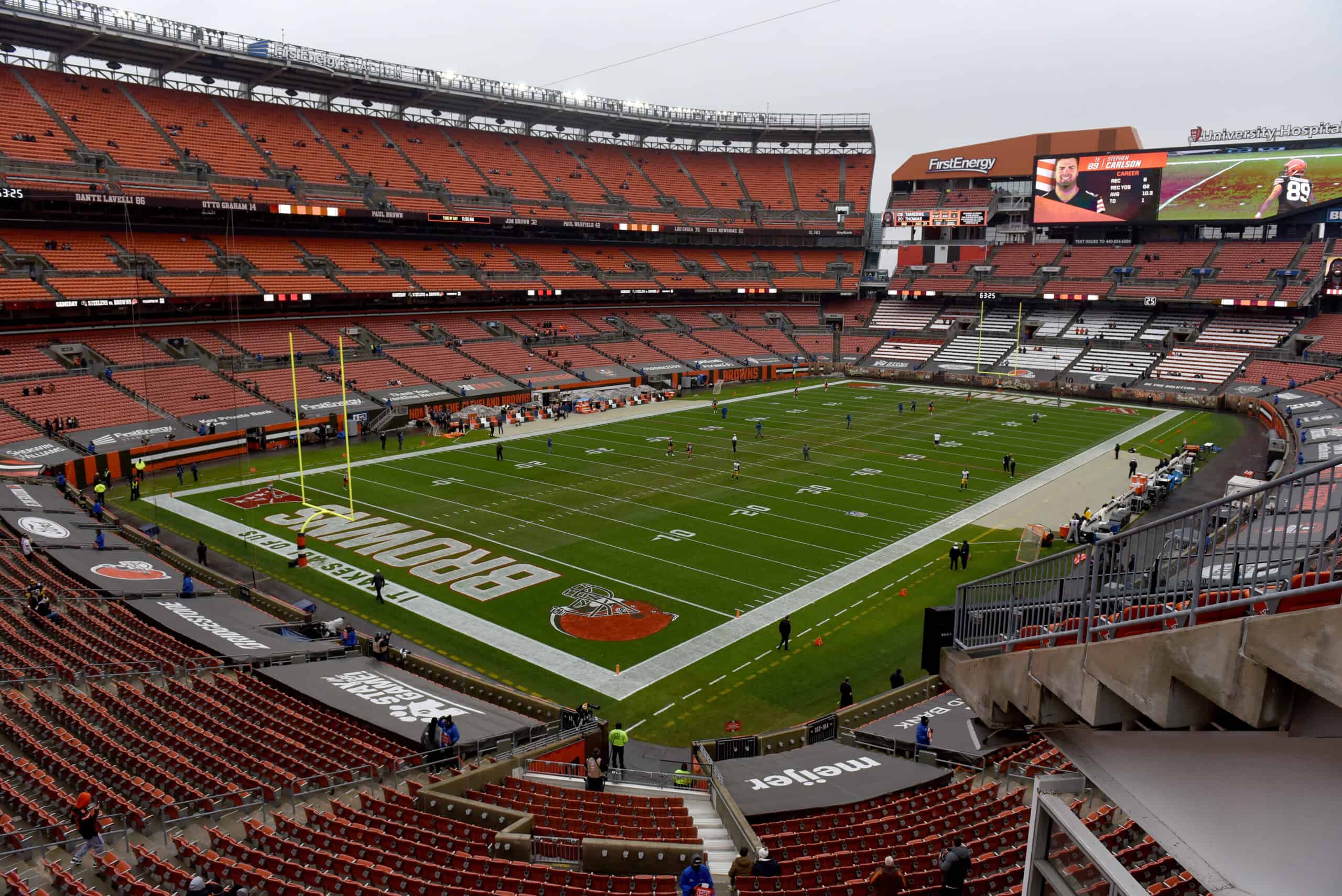 TGIF Cleveland Browns fans!
Happy Friday #Browns fans! You made it through the first week of the off season successfully! I hope you finish out strong!

Have a great day and GO BROWNS!

— Red Leg (@RedLegGI) January 14, 2022
Here is the Browns Nation news and notes for Friday, January 14, 2022.
1. Two Coaches Depart From Browns Staff
Though Coach Stefanski did not expect major changes to his staff, that is looking not to be the case for some of the staff members who are leaving to pursue collegiate coaching opportunities.
In the past two days, two coaches have announced their imminent departures.
Defensive line coach Chris Kiffin is joining brother Lane at Ole Miss.
He will be the co-defensive coordinator.
SOURCE: Cleveland Browns DL coach Chris Kiffin is expected to join the Ole Miss coaching staff as a Co-defensive coordinator and will run the defense along with Rebels defensive coordinator Chris Partridge.

— Bruce Feldman (@BruceFeldmanCFB) January 13, 2022
Assistant defensive line coach Jeremy Garrett is also leaving.
He is headed to Liberty University where he is set to become the defensive line coach.
#Browns assistant D-Line coach Jeremy Garrett is leaving for Liberty to become the D-Line coach, a league source confirms to @TheOBR.

— Brad Stainbrook (@BrownsByBrad) January 12, 2022
2. Herb Miller Signed To Reserve/Futures Contract
The Browns have signed a reserve/futures contract with cornerback Herb Miller.
We have signed CB Herb Miller to a reserve/futures contract.

— Cleveland Browns (@Browns) January 13, 2022
In his 2020 rookie season, Miller was a member of the Super Bowl Champion Tampa Bay Buccaneers.
He joined the Browns in 2021 and appeared in 9 games in a special teams role.
Herb Miller was elevated from the Browns practice squad eight(!) times this season. He also spent Weeks 8 & 9 on the 53 man active roster https://t.co/xl3jRaNBon

— Anthony Reinhard (@reinhurdler) January 13, 2022
3. A Fun Offseason Read About The Good Old Days: Vintage Browns
We can all agree that it is a bummer the Browns are not in the playoffs this weekend.
If you are planning to zone out on the NFL playoffs but still need a Browns football fix, check out Terry Pluto's latest book Vintage Browns.
It has interviews, insights, and behind-the-scenes information about famous Browns of yesteryear.
With short chapters chock full of fascinating tidbits of information, it is a fun and entertaining read!
Pick up Terry Pluto's latest book Vintage Browns which is in store now! @BNBuzz @BNBuzz @GreatLakesMall @terrypluto #BNBuzz #BNMentor #Books #Browns pic.twitter.com/dHHyZUHTD8

— Barnes & Noble Mentor OH (@BN_Mentor) November 30, 2021
4. Friday Trivia About Former Browns HC Bill Belichick
This weekend, Patriots Coach Bill Belichick's team plays a wildcard game against the Buffalo Bills.
Before Tom Brady, who was the last Belichick-coached quarterback to win a playoff game?
Vinny Testaverde was the last QB before Tom Brady to get Bill Belichick a playoff victory. #NFL #Brownspic.twitter.com/5hfOcrFX6g

— Ed_in_Columbus (@ed_in_columbus) January 14, 2022
His name is Vinny Testaverde, and he led the Browns to a wildcard playoff victory over the New England Patriots on January 1, 1995.
What a great trip down memory lane!