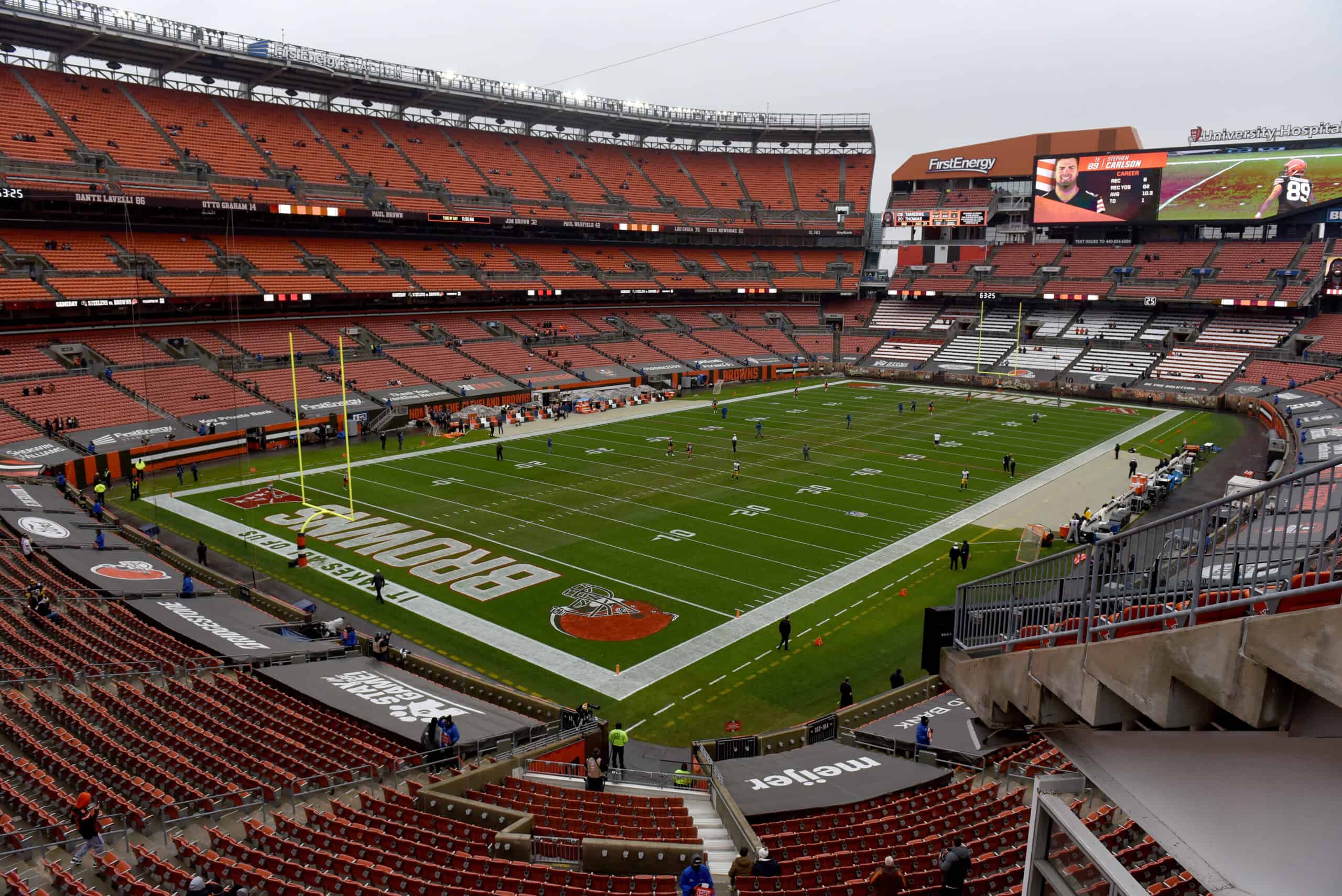 This is the Sunday edition of Browns Nation news and notes for the Cleveland Browns.
Here is what is happening for Sunday, January 23, 2022.
1. Special Teams Headlined Day 1 Of NFL Divisional Weekend
In both of Saturday's games, special teams' excellence or subpar play were difference makers.
The Bengals have a stud kicker in Evan McPherson who appears to have nerves of steel.
Bengals QB Joe Burrow said their kicker Evan McPherson did a couple of warm up kicks before the game winner then told backup QB Brandon Allen: "Well, looks like we're going to the AFC Championship Game." A few moments later, he nailed a 52-yarder to win it.

Legendary ❄️

— Cameron Wolfe (@CameronWolfe) January 23, 2022
San Francisco scored a touchdown off of a blocked punt which was a significant moment in the 49ers Vs. Packers game.
🚨 49ERS SPECIAL TEAMS TOUCHDOWN THE GAME IS TIED VS THE PACKERS @TalanoaHufanga blocked Green Bay's punt for a TD. CLUTCH 💥 4 minutes left @ Lambeau..
pic.twitter.com/FK7kX3kFYL

— SportX 🦈 (@SportX_Project) January 23, 2022
Then, 39-year-old Robbie Gould kicked a game-winning buzzer-beater field goal in bitter cold and snowy conditions.
GOULD IS GOOD.

THE @49ERS WIN IN LAMBEAU TO ADVANCE TO THE NFC CHAMPIONSHIP. #FTTB #NFLPlayoffs pic.twitter.com/7JouarMybq

— NFL (@NFL) January 23, 2022
The conclusion we can draw is that the Browns need to overhaul their special teams unit which played very mediocre football this season.
Everyone still think Kickers aren't that important?!

— Phil Dawson (@phil_dawson_4) January 23, 2022
Hopefully, we see a concerted effort in this area this offseason given how obvious it was during Saturday's playoff games that the caliber of special teams play can win or lose games.
2. What Might Bill Belichick Be Thinking?
Coach Belichick has shown through his career that he is impossible to read.
What he must be thinking if the NFC Championship turns out to be the 49ers Vs. Bucs.
Both of his former Patriots quarterbacks, Jimmy Garoppolo and Tom Brady, could face each other while he is sitting at home watching.
Browns fans can empathize with his frustration as we have been dealing with that feeling for decades; his pain is just a couple of years old.
3. Choose Vintage Browns Over Playoffs
If playoff football is not something you can stomach for a second straight day, pick up Terry Pluto's latest book Vintage Browns.
I promise it will give you pleasant memories of past Browns' players and teams and allow you to temporarily escape the pain and disappointment of the 2021 season.
4. Worst Potential Super Bowl Matchup
Browns fans have been chatting on social media about this.
For obvious reasons that do not need to be spelled out, the consensus is a Los Angeles Rams Vs. Cincinnati Bengals matchup would be the least palatable.
Worst Super Bowl matchup for a #Browns fan to watch? #Bengals vs #RAMS

— JJ Perkins #Browns (@jjperkins23) January 23, 2022
Time will tell who the Super Bowl contenders end up being.
Happy Sunday Browns Fans!