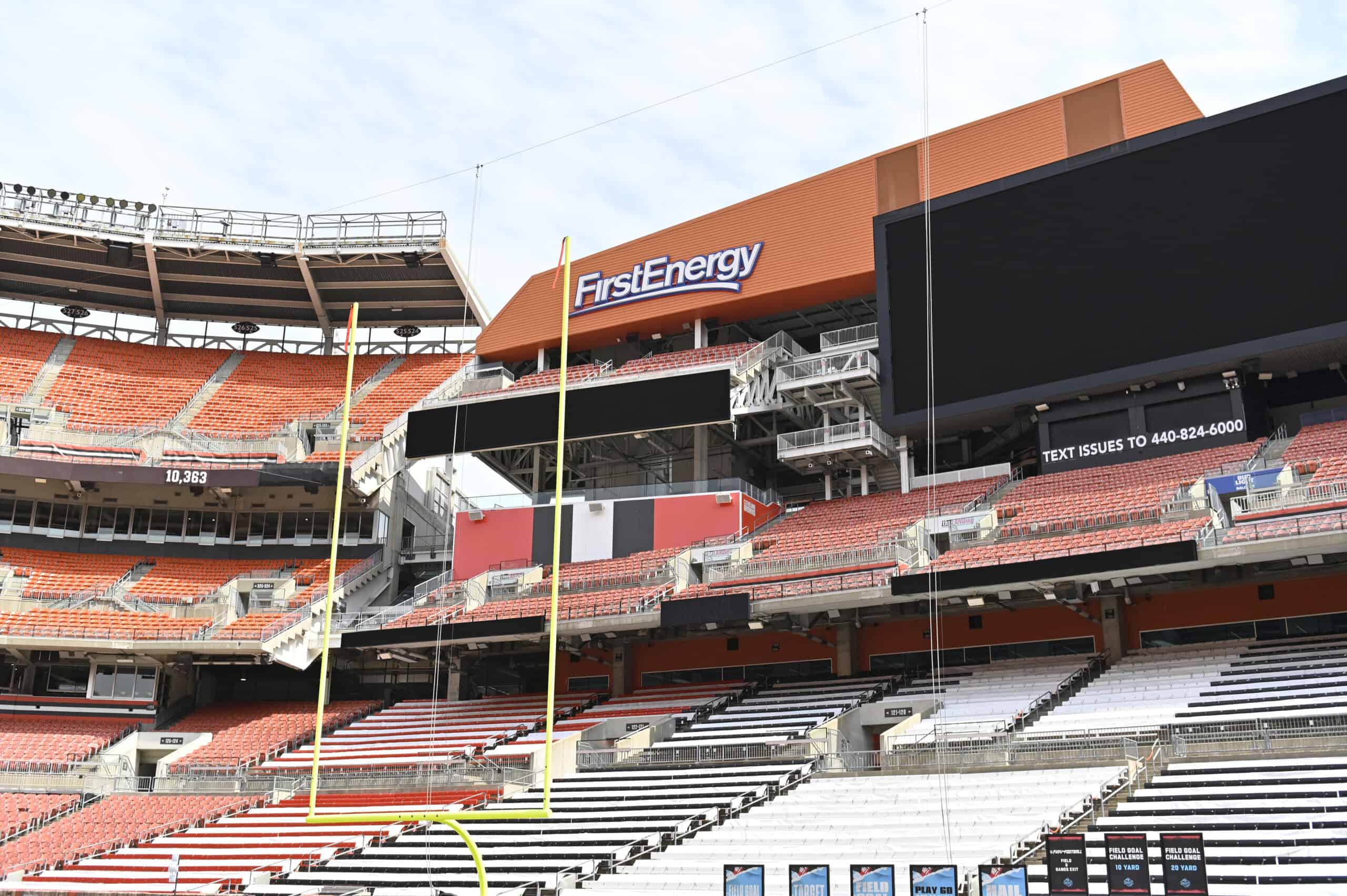 Whenever an NFL team falls short of expectations, "changes" becomes the buzzword.
Players and coaches and front office types promise changes.
Fans demand change and analysts predict changes.
Trades, signings, firings, hirings, draft picks… it is all on the table.
More Andrew Berry: "We do believe we have a lot of core pieces on the roster and in football operations."

Berry said the team will spend the next few weeks doing an internal review aimed at improving for 2022.

— Ben Axelrod (@BenAxelrod) January 11, 2022
But sometimes, the answers are already in place and all they need is some time or some healing to kick in.
And that is where debate and confusion set in.
Another year, a little rehab, a better game plan… maybe we should just sit tight?
Considering it all, here are 3 moves the Cleveland Browns should make in the offseason.
1. Extend Denzel Ward With Top-Tier Deal 
Cleveland suffered through a somewhat traumatic season, with reports of tension in the locker room.
Odell Beckham Jr's negotiated release and debate around Baker Mayfield's playing status painted a fractious picture.
We might never know exactly how things were playing out, or whether the issues affected players on the field.
But social media is not helping create the picture of a happy place for free agents to consider.
DENZEL WARD. 100-YARD TOUCHDOWN #BROWNS!!!#CLEvsCINpic.twitter.com/4RT41GoS7v

— SportzStew Ⓥ (@sportzstewcom) November 7, 2021
What better way to promote the club as a deserving landing spot for quality players than to reward our own?
Denzel Ward had another Pro Bowl season on the field, earning praise from all corners as a lockdown corner.
And he represents the team beautifully off the field and in the locker room.
Pay the man about $18-20 million per year and show the NFL we reward our top players.
2. Draft An Impact Wide Receiver in the First Round 
Andrew Berry and his team of scouts and analysts know this is supposed to be a very deep wide receiver draft.
They also know the last two drafts produced an unusual number of very good wideouts.
But Cleveland's fan base, as well as opposing defenses, need to see a sure-fire, bonafide WR-1 on the roster.
And it is unclear the team will land a Godwin, Adams, or Williams in free agency.
PFF's Top-5 WRs in the NFL Draft

1. Garrett Wilson, Ohio State
2. Jameson Williams, Alabama
3. Drake London, USC
4. Chris Olave, Ohio State
5. Treylon Burks, Arkansas

— PFF College Football (@PFF_College) December 27, 2021
Never mind the issues with Mayfield or Kevin Stefanski's penchant for tight ends and screen passes.
Baker Mayfield has a strong arm, and even if fans have doubts about his future, Stefanski needs him to be a threat.
Maybe it is too much to expect a Jamar Chase effect from any future rookie.
But the Browns would do just as well to add a Jaylen Waddle or Devonta Smith type of player to their mix.
3. Plan For The Future At Quarterback 
In a perfect world, Baker Mayfield bounces back in good health, with the deep accuracy and rollout ability of late 2020.
But what if he doesn't work out, or what if Mayfield doesn't want to sign an extension with Cleveland?
Case Keenum will be a career backup in his mid-30s and Nick Mullens another year along with no consistent work.
The best way to hedge the bet on Mayfield's future is to get younger at backup quarterback.
According to @NextGenStats this touchdown from Baker Mayfield had the most air yards of any pass in the 2021 season, a whopping 66.4 yards. pic.twitter.com/KnfvdnA3Jq

— Dave Kluge (@DaveKluge) January 11, 2022
Scouts say the draft is weak, but the last time they said that Patrick Mahomes and Deshaun Watson entered the NFL.
That does not rule out giving a young passer a second chance to make an impact. like a Mariota or Garoppolo.
Berry's team needs to explore all possibilities that could give Cleveland a jump on the worst-case scenario for 2023.
Even if it turns out the future is already behind center.