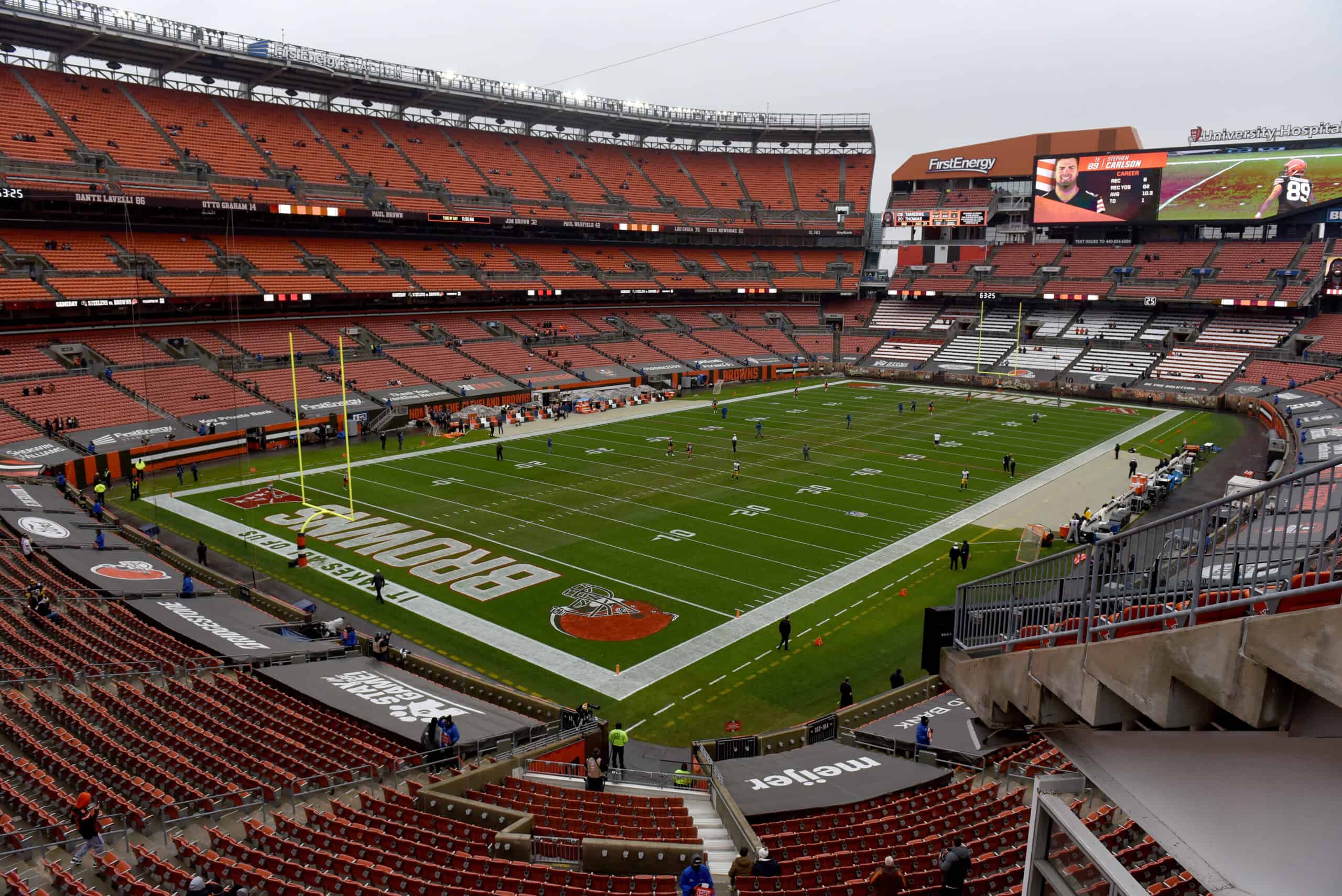 The kickoff of the Cleveland Browns Week 18 game against the Cincinnati Bengals is at 1:00 PM EST.
This season hasn't gone the way Browns fans hoped, but there's an opportunity to end the season with a win today at FirstEnergy Stadium. Photo: Joshua Gunter, https://t.co/a4YA4W2Cro pic.twitter.com/ZBkjcetOSn

— clevelanddotcom (@clevelanddotcom) January 9, 2022
Here are the Browns Nation news and notes for the final game day of the season, Sunday, January 9, 2022.
1. Game Day Roster Moves
Typical of the season, there is good news and bad news in the Browns' roster moves.
In this case, it is mostly bad news.
The good news is that running back D'Ernest Johnson was activated from the Reserve/COVID-19 list.
However, he was later added to the injury report as questionable with an illness.
#Browns D'Ernest Johnson will appear on the injury report as questionable with an illness. https://t.co/R4rsejbInM

— Camryn Justice (@camijustice) January 8, 2022
Johnson likely would get a lot of carries given that both Nick Chubb and Kareem Hunt are also banged up.
The other piece of bad news is that cornerback Denzel Ward was placed on the Reserve/COVID-19 list and will miss today's game.
We have placed CB Denzel Ward on reserve/COVID-19, activated RB D'Ernest Johnson and made other roster moves

— Cleveland Browns (@Browns) January 8, 2022
We will not get to see a potential repeat of one of Ward's finest plays of the 2021 season which happened in the first game against the Bengals.
Let's relive it here.
Ja'Marr Chase is having a great game today but let's not forget Denzel ward locked his ass down in his own house pic.twitter.com/BdZvjzhUdv

— DariusGarlandAllStar2022 (@camfromthe216) January 2, 2022
2. Game Day Weather Forecast Is Raw And Cold
Light rain will push through early Sunday for #Browns tailgating but I think most of the rain will be gone by 1 pm kickoff. Strong cold front moves through and temps will fall during the game to near freezing by 4th quarter with breezy conditions.#WEWS #ohwx #Cleveland #weather pic.twitter.com/CQHyLNnD8C

— Remeisha Shade (@RemeishaShadeTV) January 9, 2022
It will be a raw and cold afternoon at FirstEnergy Stadium.
Morning rain will dissipate, but the temperature is expected to drop as the game progresses.
This type of weather is perfect for a dominant running game, but with the uncertainty in the backfield, it is unclear how this offense will proceed.
3. Browns Are Favored To Win
Coach Stefanski has a perfect 3-0 record against the Bengals since he arrived in Cleveland.
Today, the Browns are favored by five to beat the playoff-bound Bengals.
This game is now affectionately being called the Case Keenum vs. Brandon Allen Bowl.
The #Browns are -5 point favorites against the Cincinnati Bengals in the Case Keenum vs. Brandon Allen Bowl.

— Nick Pedone (@NickPedone12) January 5, 2022
Allen beat the Browns in 2019 in his first NFL start with the Denver Broncos on November 3, 2019, by the score of 24-19.
Hopefully, the Browns collect a win against their interstate rival to end the season on a positive note.
Enjoy the game Browns fans!