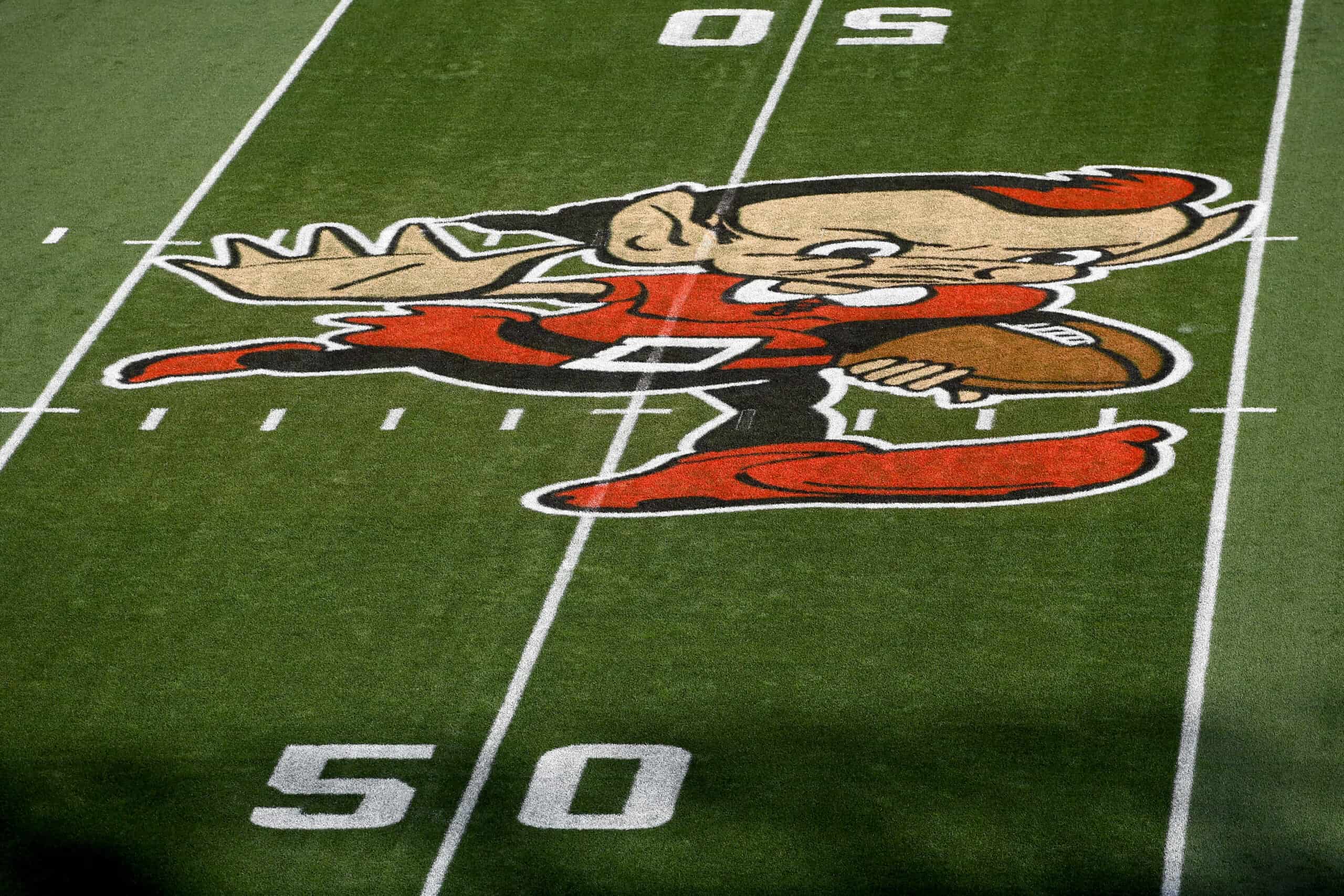 It is Saturday, December 17, 2022, and it is Game Day for the Cleveland Browns.
The Browns host the Baltimore Ravens at 4:30 PM, and here is the hype video (should you need to get more hyped) about the day.
Rematch on the lake.

📺: #BALvsCLE tomorrow on @nflnetwork pic.twitter.com/Le49N6dLQZ

— Cleveland Browns (@Browns) December 16, 2022
Here are the viewing and listening details for the Week 15 game.
Get set for some Saturday afternoon football 🤟 pic.twitter.com/heN0RtYYwk

— Cleveland Browns (@Browns) December 16, 2022
Game and playoff information headline the Saturday edition of Browns Nation news and notes.
1. Game Day Uniforms
A fan-favorite uniform will be worn by the Browns on Saturday.
It consists of the brown jersey and orange pants with the new white facemask on the orange helmet.
Kardiac combo for tomorrow ⚪️🟤🟠 pic.twitter.com/0csRJuoXcv

— Cleveland Browns (@Browns) December 16, 2022
Another fan favorite is the orange jersey, and Ben Axelrod is leading the charge to try and influence the team to bring them back as well as the 75th-anniversary uniforms.
The Browns are so easily swayed by social media reaction when it comes to their uniforms. Now is the time to start the push for bringing back the orange jerseys and making the 75th anniversary throwbacks a fulltime alternate.

— Ben Axelrod (@BenAxelrod) December 16, 2022
2. A Convoluted Path To The Playoffs
That 0.4% chance is contingent upon the Browns winning out and getting a lot of help along the way.
Some of that help comes by way of the Ravens losing their last four games.
Thanks to betJACK for diagramming this and making it slightly less confusing.
Here's the path for the Cleveland #Browns to make the NFL Playoffs.

… So we're telling you there's a chance 😅 pic.twitter.com/7s29Jd6Xr6

— betJACK (@betJACK) December 16, 2022
3. LeBron Plays Madden At SoFi
Check out the NFL team NBA great LeBron James selected as he played Madden inside SoFi Stadium recently.
The Browns took notice and shared it on the team's official Twitter account with the caption:
"lovin the team selection @KingJames"
lovin the team selection @KingJames 😏💯 https://t.co/p7JgNpgRwL

— Cleveland Browns (@Browns) December 15, 2022
LeBron's favorite team has been up for debate often in recent years.
The Cowboys, Browns, and the two Los Angeles teams are among the teams who could be his favorite.
LeBron cheering for his one of six favorite NFL teams… pic.twitter.com/1Z5sm4vrvK

— TPS (@TotalProSports) October 11, 2021
I thought Lebron James was a Miami Dolphins fan…or Los Angeles Chargers fan…or Los Angeles Rams fan…man, it's hard to keep up with this guy's teams.

— Joey Ricotta (@JoeyKnowsNothin) December 15, 2020
Maybe it is the Browns after all?
Happy Saturday Game Day Browns fans!