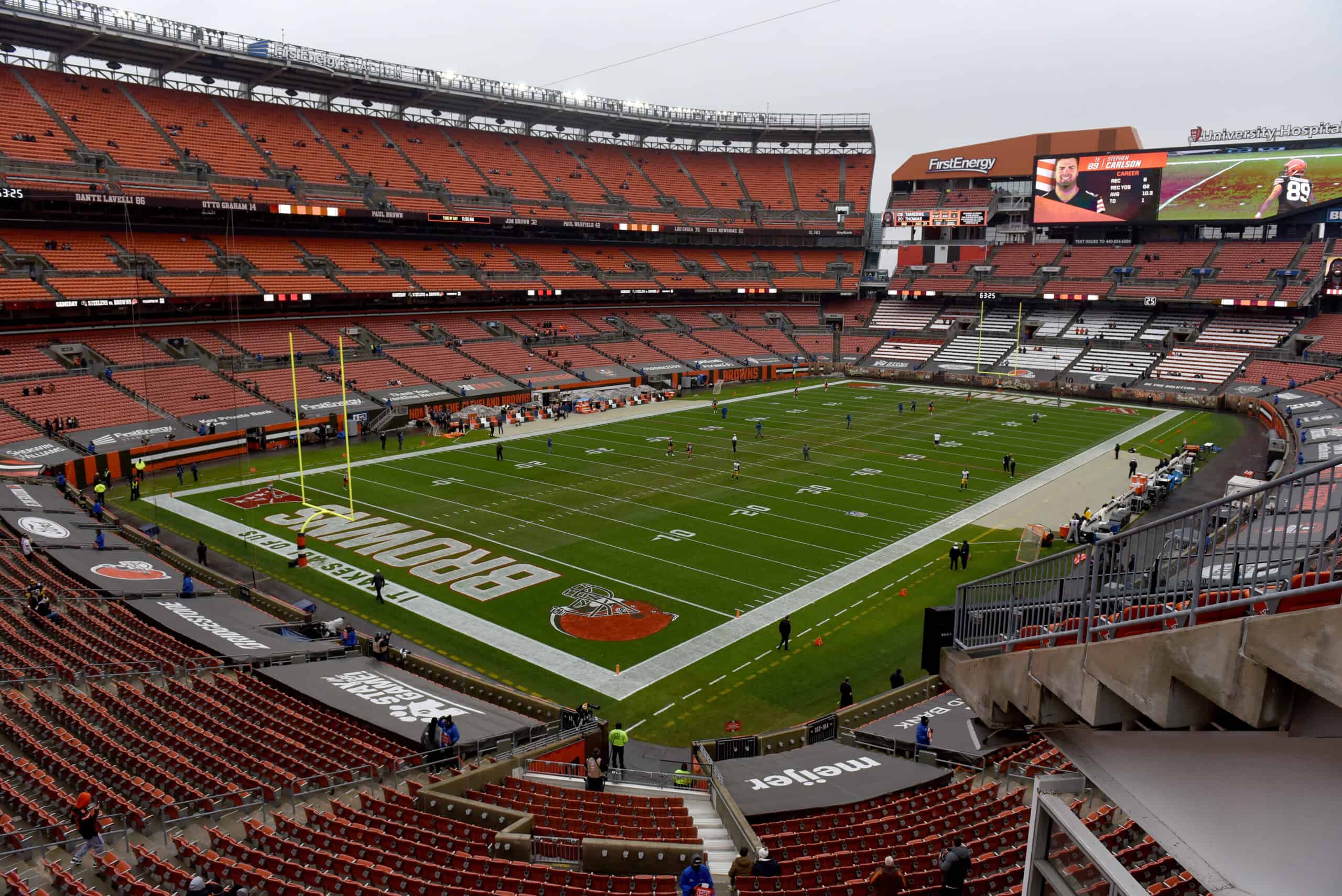 Twas the week before Christmas, and the Cleveland Browns game is postponed.
The Cleveland Browns Vs. Las Vegas Raiders game scheduled for today at 4:30 was postponed at the 11th hour on Friday afternoon as the Raiders were preparing to travel to Cleveland.
The Week 15 game is now scheduled for Monday, December 20 at 5:00 PM EST.
Here are the Browns Nation news and notes for Saturday, December 18, 2021 with that change as the main theme.
1. Social Media Exchange Between Will Compton And David Njoku
It is understandable that the Raiders are annoyed by the change.
They were reportedly told a change was possible as they were preparing to board the busses to head to the airport.
That is what prompted Raiders linebacker Will Compton to take to social media with a cryptic message that David Njoku noticed.
" "Any time, any place" – not the Browns"
"See u on Monday"
See u on Monday https://t.co/6kyinSK1Ul

— Chief David Njoku (@David_Njoku80) December 18, 2021
Compton, in his ninth NFL season, made his debut with the Raiders in Week 14 on special teams.
He previously was on the Raiders practice squad.
The Raiders have signed LB Will Compton from the practice squad to the active roster. The Boy making an instant impact just days after signing in Las Vegas.

— Field Yates (@FieldYates) December 11, 2021
2. Saturday Practice Is Scheduled
The only detail known about today's schedule is that Saturday practice is scheduled for 11:30 AM EST.
That is a rarity.
#Browns will practice on Saturday at 11:30.

— Fred Greetham (@FredGreetham9) December 17, 2021
Presumably, testing is happening early in the morning so we await any news coming from that.
3. Walker Activated From Reserve/COVID-19 List
At this point, it is more newsworthy when the Browns activate a player who was previously on the Reserve/COVID-19 list.
On Friday afternoon, linebacker Anthony Walker Jr. was activated.
#Browns announced they activated LB Anthony Walker Jr. from COVID-19 list

— Nate Ulrich (@ByNateUlrich) December 17, 2021
4. Must See TV On Saturday
Need a football fix in place of the rescheduled Browns game?
The Saturday night game between the New England Patriots and Indianapolis Colts is still on for tonight at 8:20 PM EST on the NFL Network.
Also, Episode 11 of Building the Browns dropped yesterday.
The 50-minute episode is titled "Salute to Service".
It begins with Wyatt Teller's contract extension and goes through until last Sunday's win over the Baltimore Ravens.
Let's go Browns!