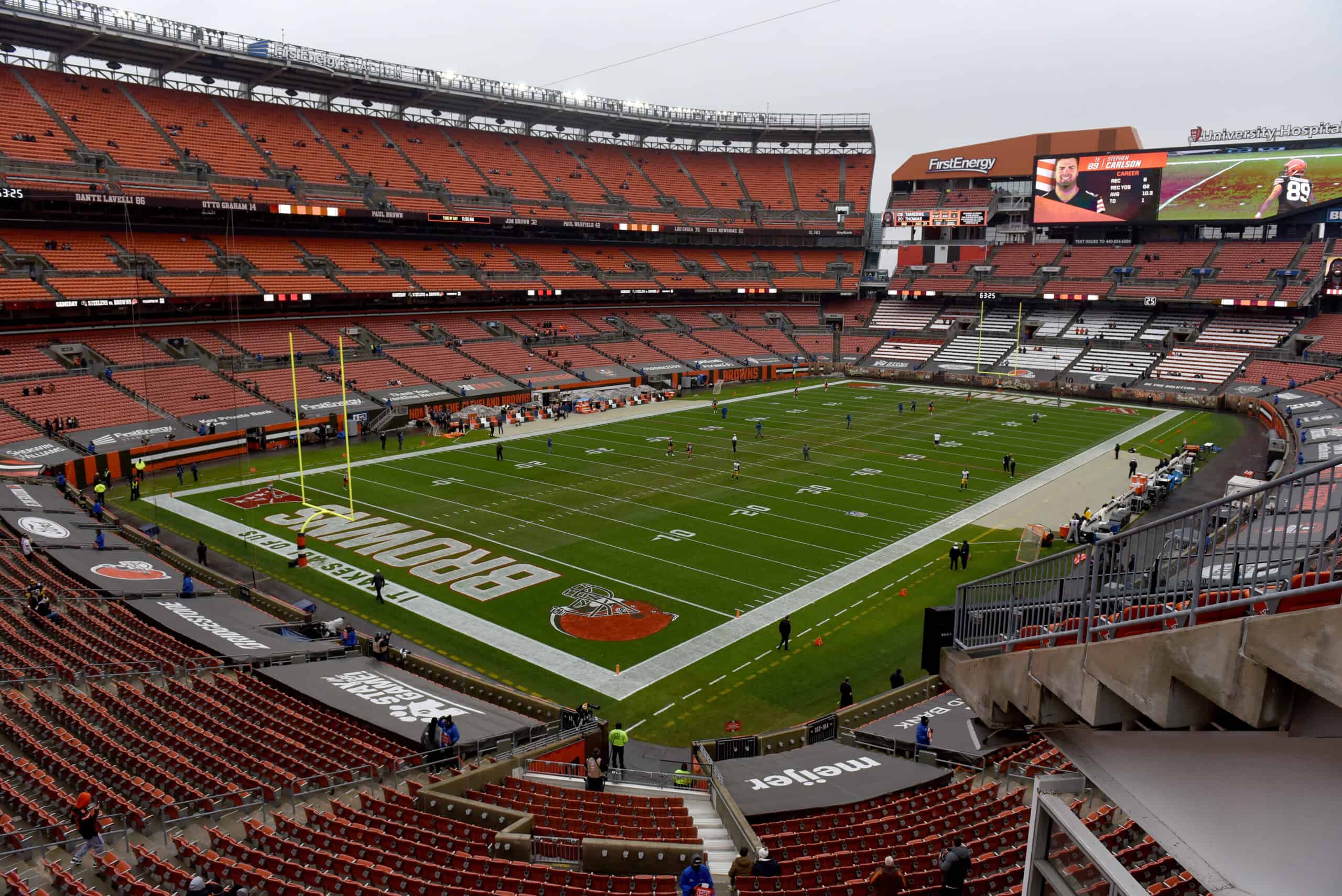 The Cleveland Browns are on a bye in Week 13.
It is time to relax and recharge Browns fans.
Check out my TikTok talking about the much needed bye for players and fans.
1. Myles Garrett Is Chasing History
Garrett has 14 sacks through the first 12 games.
His career best prior to this season was 13.5 in 2018.
Currently, he is tied with Reggie Camp who also recorded 14 sacks during the 1984 season.
That means Garrett has five games to break the record and be the Browns single-season sack record holder.
Wouldn't it be great if that sack came at home against Lamar Jackson and the Baltimore Ravens in Week 14?
One sack away from team history.@Flash_Garrett | #Browns pic.twitter.com/gac2jAftRP

— Cleveland Browns (@Browns) December 1, 2021
2. Andrew Berry Supports Stefanski As Play Caller
GM Andrew Berry had a press conference on Wednesday.
A lot of the headlines drawn from it were regarding Baker Mayfield.
However, buried under those headlines, Berry endorsed Coach Stefanski as the play caller.
"I have a ton of confidence in his play-calling."
Browns' Andrew Berry on Kevin Stefanski: "I have a ton of confidence in his play-calling."

— Ben Axelrod (@BenAxelrod) December 1, 2021
Many fans hoped that the bye week would afford the Browns time to transition play calling from Stefanski to offensive coordinator Alex Van Pelt, but that simply is not going to happen.
3. Kurt Warner Defends Baker Mayfield
Another Browns story that grabbed headlines on Wednesday was Hall of Fame quarterback Kurt Warner talking about Baker Mayfield.
He sent out a Tweet defending Mayfield and will dive into the details on his QBConfidential show on Friday which airs on Warner's YouTube channel.
"Almost finished w/@browns film from last week & anybody (including relatives) that wants to blame @bakermayfield for that game or say he didn't play well or didn't attack throws, is HUGELY mistaken! #ShowMeTheTape #BackItUp I'll show u on @QBConfidential FRIDAY!"
The mention of relatives is humorous and must be in response to Kareem Hunt's dad's Facebook post during the Ravens game.
As expected Warner got a lot of pushback from fans on this.
Even more surprising was that Hall of Fame coach Tony Dungy weighed in on Warner's comments and the Browns offensive woes.
Dungy astutely summarized the Browns 2021 offense in three sentences.
"The Browns are [a] running football team. When they don't run well they aren't going to win. That's how they are built and it doesn't matter who is playing quarterback for them right now."
A couple of HOFers just having a conversation… #Browns pic.twitter.com/c05Q6HqHpo

— Ryan (@ryinohio) December 1, 2021
Happy Bye Week Thursday Browns Fans!