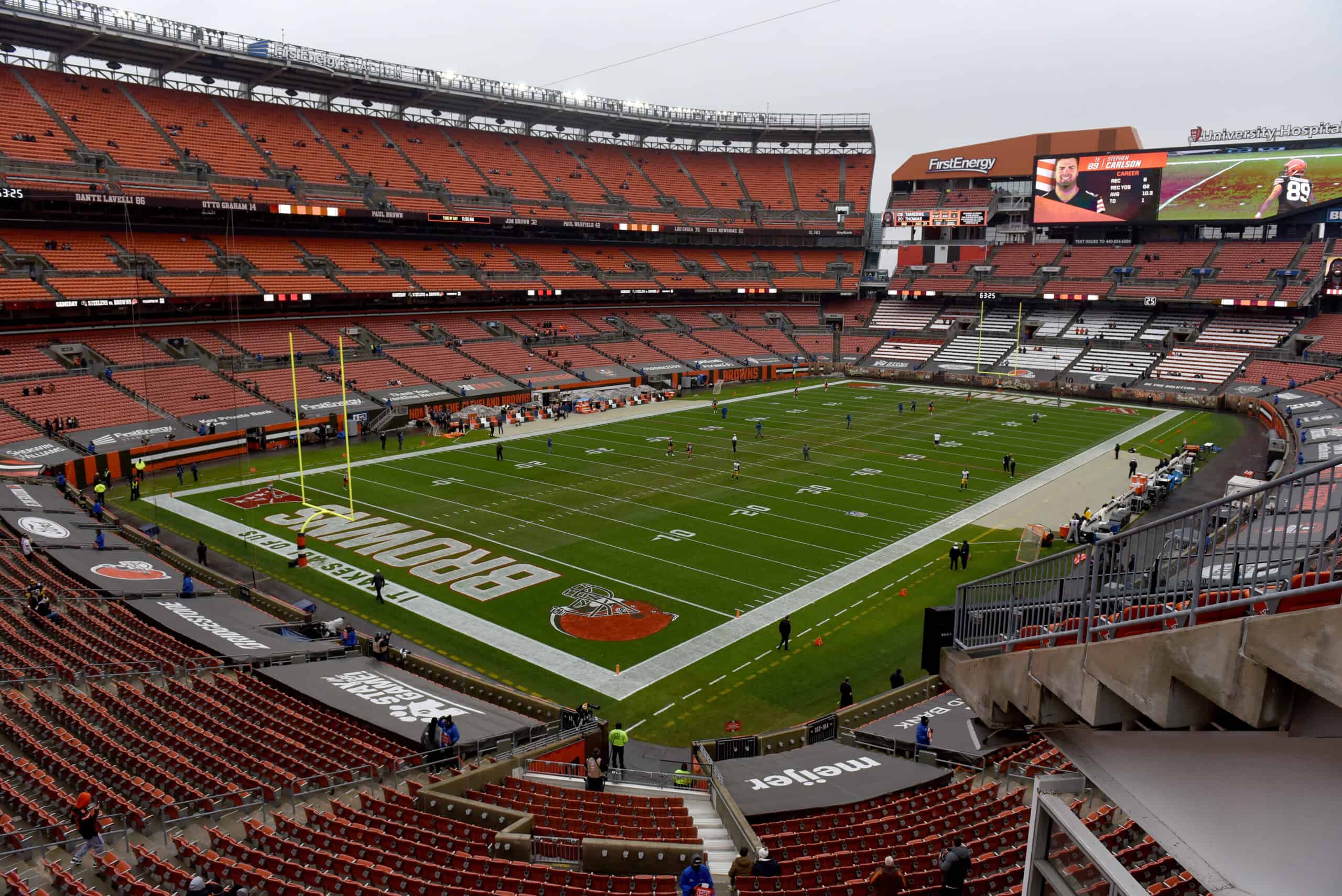 It is Tuesday of Week 17 for the Cleveland Browns.
All eyes are focused ahead on the Pittsburgh Steelers.
The Browns play Ben Roethlisberger and the Steelers in what could be Ben's final game at Heinz Field on Monday Night Football.
This is obviously a must win game.
I said, howl if the #Browns are going to beat the Steelers. 🐶 pic.twitter.com/xcCr1afvsk

— Browns22 (@browns2211) December 28, 2021
Here are the Browns Nation news and notes for Tuesday, December 28, 2021.
1. AFC North Is Up For Grabs
Hey #Browns fans. It's Dec 28th and we are playing meaningful football. The AFCNorth crown is still a real possibility. What's not to like about this?

— Mark Haydu (@haydu_mark) December 28, 2021
Meaningful January football is what football fans hope for.
AFC North fans are getting it in spades.
Every team is still mathematically in the hunt for the AFC North crown going into Week 17.
The Cincinnati Bengals control their own destiny unlike the Browns, Steelers, and Ravens.
If the Bengals beat the Chiefs, they are AFC North Champs.
If the Chiefs win, the drama continues into Week 18.
Let this sink in…

💪🏻💪🏻🍻LETS'S no GO!!🍻💪🏻💪🏻 pic.twitter.com/AjQANFXd4X

— Joe Thomas (@joethomas73) December 27, 2021
2. A Healthier Browns Roster
The Browns may be nearly as healthy as they were in Week 1 on Week 17.
It has been a long road to recovery between injury and COVID-19, but key players will be back for Sunday's game.
#Browns announced they've activated 8 players from the reserve/COVID-19 list:

DE Jadeveon Clowney
G Drew Forbes
S Ronnie Harrison Jr.
CB Troy Hill
RB Kareem Hunt
DT Malik McDowell
T Jedrick Wills Jr.
LB Mack Wilson

— MoreForYouCleveland (@MoreForYou_CLE) December 27, 2021
Jadeveon Clowney, Ronnie Harrison, Troy Hill, Kareem Hunt, Malik McDowell, Jedrick Wills Jr., and Mack Wilson are among the most notable names that came off the Reserve/COVID-19 list on Monday.
Linebacker Elijah Lee was the only player who was placed on it.
Chase McLaughlin remains on the list
It is unclear if the kicking duties will again fall on Chris Naggar if McLaughlin remains unavailable.
3. Number 24 Turns 26
Monday was Nick Chubb's 26th birthday.
There were social media well wishes for him.
Happy birthday to my fave RB since prime Adrian Peterson with Kobe's jersey number 🙂 , best wishes sir! #NickChubb #NickChubb

— Anneal (@Aniling_nft) December 27, 2021
In a season where opinions about the Browns are diverse, one thing remains unchanged.
Nick Chubb is beloved.
This post points out the type of person and player Chubb is and advises parents to teach children to be like him.
Happy Birthday to the silent assassin, batman, Mr. Nick Chubb!!!! Parents, teachers and coaches…tell your children to be more like Nick. The perfect teammate, the ultimate leader, competitor and sportsmen. Teach you children to respect the game and act like he does! @Browns pic.twitter.com/CUJEho1tfb

— Brownsfan4life (@BrownsCanada) December 27, 2021
Happy Birthday Nick Chubb. The ultimate pro, teammate, & person. Love his ability & how he is humble when given accolades. Old school football player representing our Cleveland Browns! A guy to be so proud of! https://t.co/xPrEouTqBb pic.twitter.com/gjbY0amgtn

— Tom Brunswick (@tom_brunswick) December 27, 2021
RT to wish @NickChubb21 a happy birthday! 🥳 pic.twitter.com/ya90mqpU9Q

— Cleveland Browns (@Browns) December 27, 2021
Former NFL running back Todd Gurley also extended his birthday wishes to Chubb.
Happy Birthday @NickChubb21 🐐

— Todd Gurley II (@TG3II) December 28, 2021
Chubb is not the type of person who enjoys this gushing on social media or anywhere really.
He prefers to keep the focus on Browns football.
Let's hope Browns football shines in Pittsburgh on Monday with Chubb leading the charge.