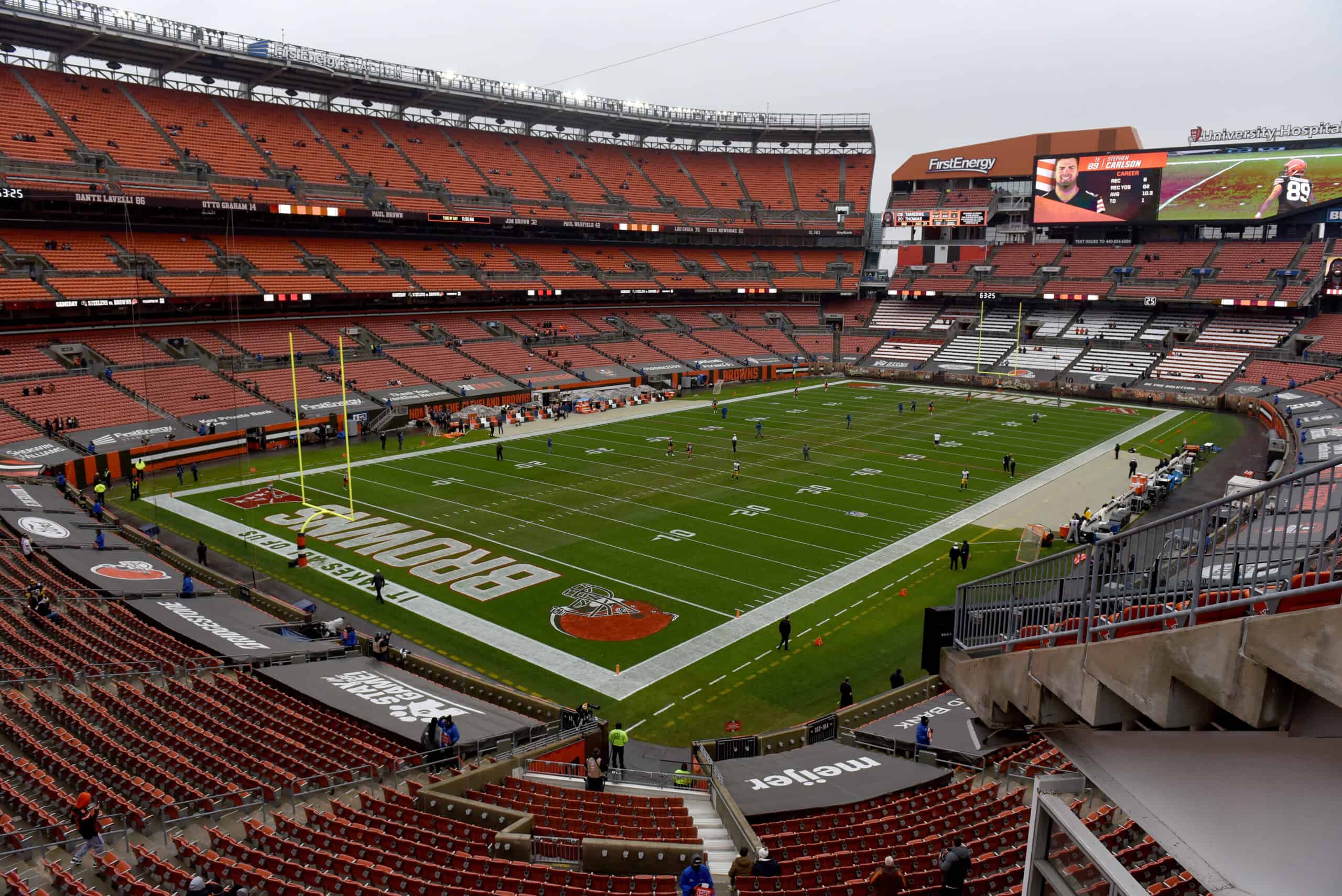 It is the final day of 2021.
Speaking of final things, the Cleveland Browns are preparing for what appears to be their last game against the Pittsburgh Steelers with Ben Roethlisberger as the quarterback.
Roethlisberger has dominated the Browns over his career so there is no reason that his team won't fight to the bitter end to give him a farewell win at home against Cleveland in Week 17.
Of course, the Browns want to spoil the day by beating Roethlisberger and the Steelers.
Make him miserable. #Browns https://t.co/hdNSlfMR8f

— Matt (@Matt_Bud6) December 31, 2021
Here are the Browns Nation news and notes for Friday, December 31.
1. Getting Players Back From Reserve/COVID-19 List
The #Browns have activated four more players from the COVID-19 list:

DT Jordan Elliott
K Chase McLaughlin
CB Greg Newsome
C JC Tretter

— Camryn Justice (@camijustice) December 30, 2021
The best news for the Browns is that players are coming off of the Reserve/COVID-19 list with sufficient time to practice before the Monday game.
The most recent activated players are Jordan Elliott and Greg Newsome on defense, JC Tretter on offense, and kicker Chase McLaughlin.
Greg Newsome has also cleared the concussion protocol; he was dealing with both a concussion and COVID-19.
#Browns Greg Newsome II back at practice today. pic.twitter.com/wdzWjI2FHw

— Camryn Justice (@camijustice) December 30, 2021
Week 17 could be the healthiest the Browns have been in months.
In a related roster move, the Browns released practice squad kicker and Week 16's kicker of record against the Green Bay Packers, Chris Naggar.
Naggar missed the extra point after the Browns scored an opening driving touchdown but later in the game converted a field goal and extra point.
Source: #Browns are releasing kicker Chris Naggar

— Brad Stainbrook (@BrownsByBrad) December 30, 2021
2. Kareem Hunt Update
What would make the Browns even healthier and stronger on Monday is if Kareem Hunt was in the lineup.
He has battled both an ankle injury and COVID-19 in 2021.
Coach Stefanski is not ready to say one way or the other if Hunt will be healthy and available.
"It would be a big boost to our team.  We hope he can make it back."
#Browns Stefanski isn't ruling out Kareem Hunt (ankle): "It would be a big boost to our team. We hope he can make it back"

— Mary Kay Cabot (@MaryKayCabot) December 30, 2021
The last action Hunt saw was two carries for five yards in the Browns Week 14 loss to the Ravens.
Hunt hasn't scored a touchdown since his two touchdown performance in Week 5 against the Los Angeles Chargers.
One of the most undercovered part of this Browns season is just how much the Browns have missed Kareem Hunt. He's such a huge part of the offense and without him it's just missing an entire dimension.

— Nick Fink (@finkn23) December 28, 2021
Many attribute some of the Browns offensive woes in 2021 to Kareem Hunt not being healthy.
He is a difference maker whenever he is in the backfield so having him back on Monday would be huge.
3. Going For 8th Win In Pitt Since 1970
The Browns have only beaten the Steelers seven times in Pittsburgh since 1970.
Before the January 10, 2021 wildcard victory, the most recent win at Heinz Field was on October 5, 2003 with Tommy Maddox as the Steelers quarterback.
Roethlisberger, in his 18 year career, has never lost a regular season game at home against the Browns.
Since 1970 the #Browns  have won 7 times in Pittsburgh ('86, '87, '88, '89, '99, '03, '20) with 4 QB's (Kosar, Pagel, Couch, Mayfield). #CLEvsPIT pic.twitter.com/K0H1u6AmYL

— Ed_in_Columbus (@ed_in_columbus) December 30, 2021
Even if this game suddenly has no playoff implications (possible with a Bengals win on Sunday), it will look and feel like one because of this rivalry and Roethlisberger's success against the Browns.
Mark you calendar for January 3; it is going to be a good one.
In the meantime, be safe and Happy New Year!