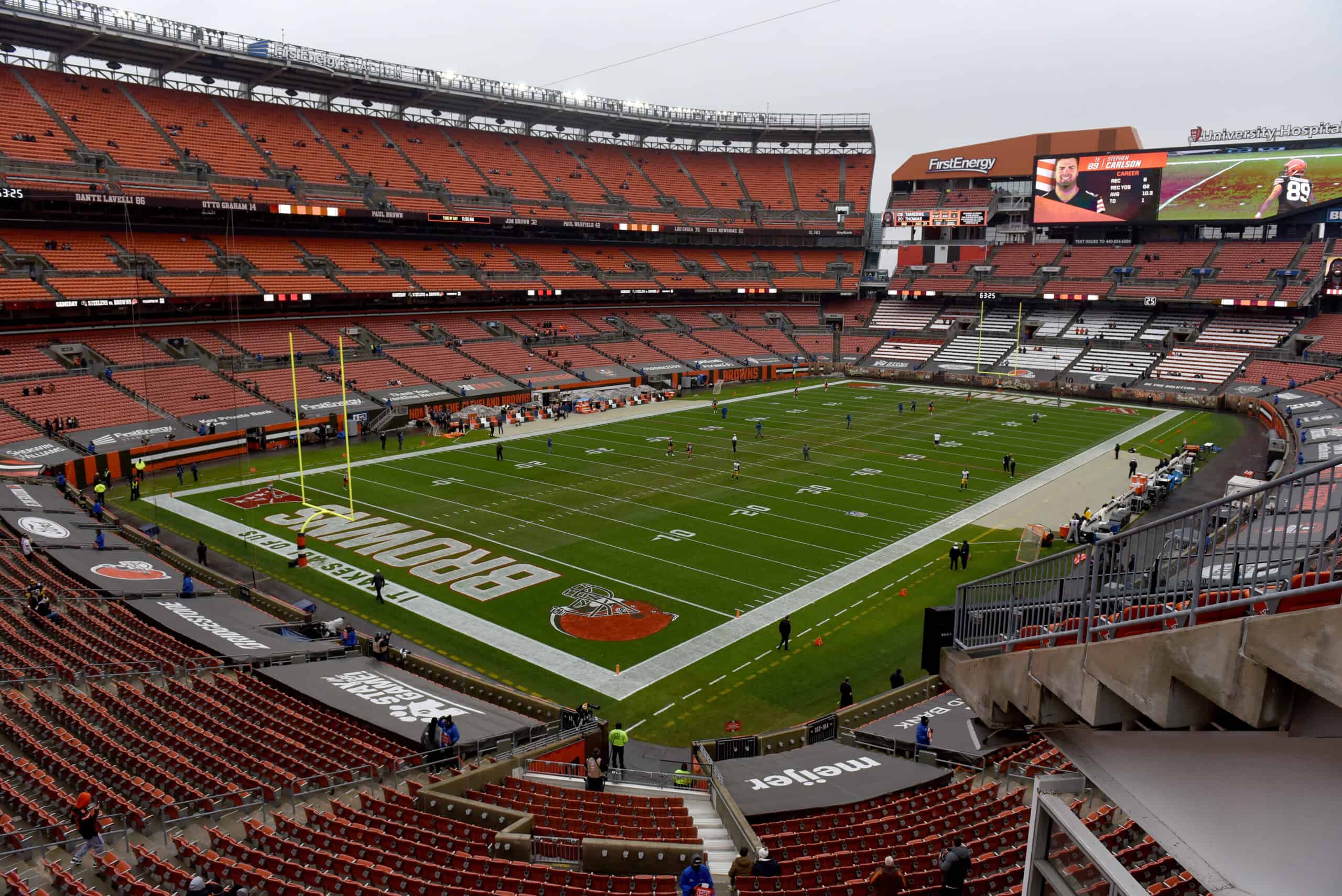 The Cleveland Browns are in the midst of preparations for a second game against the Baltimore Ravens.
Here are the news and notes from the team as they return to practice after the bye week.
1. Kareem Hunt Expresses Confidence In Mayfield
#Browns RB Kareem Hunt on GM Andrew Berry's expectation that Baker Mayfield will play his best ball of the season in the final five games: Baker is a competitor, he's our guy, he always gives it 100% each time he's out there. "I'm confident in him."

— Nate Ulrich (@ByNateUlrich) December 6, 2021
The bye week cooled down the chatter about Kareem Hunt Sr.'s social media post critiquing Baker Mayfield.
Unlike the OBJ situation when Beckham said nothing to support or dispute his father's social media post, Kareem Hunt Jr. expressed his confidence in Mayfield on Monday.
It's time to move on from family members posting on social media; the Browns have a critical five-game stretch coming up.
2. The Dynamic Duo – Hunt And Nick Chubb
Stefanski said playing Hunt and Chubb together was among one of the many things team discussed last week.#Browns

— Tom Withers (@twithersAP) December 6, 2021
This is the only true game footage I can find of the "CHUNT" 2 back set in 2019. Would be really cool if we saw some of this on Sunday

*Video courtesy of the @Browns youtube channel* #Browns pic.twitter.com/tee5IPSLFd

— Mac (@tha_buffalo) December 6, 2021
In the preseason, offensive coordinator Alex Van Pelt talked about implementing more plays with Kareem Hunt and Nick Chubb on the field at the same time.
That plan never came to fruition possibly because of injuries to both players; however, there seems to be some momentum behind doing this now that both players are back.
Glimpses of the two on the field together are few and far between with the only video easy to access is from back in the Freddie Kitchens era.
3. Jacob Phillips Returns
#Browns LB Jacob Phillips (remember him?) has been designated for return off injured reserve. Phillips has been on IR with a torn biceps tendon all season.

— Jake Trotter (@Jake_Trotter) December 6, 2021
The Browns are getting healthier at a critical time.
Linebacker Jacob Phillips, who has been on IR the entire season with a torn biceps tendon, is on his way back.
4. Charley Hughlett Progressing
#Browns Kevin Stefanski said that long snapper Charley Hughlett, who is on the reserve/COVID-19 list, is progressing.

If he's unable to play Sunday, Mack Wilson will serve as long snapper.

— Camryn Justice (@camijustice) December 6, 2021
#Browns LB Mack Wilson is the backup LS if Charley Hughlett can't play, as Kevin Stefanski said. Wilson has served as the backup LS since being drafted by the team, and also was the backup punter at Alabama. pic.twitter.com/3lGIiUbRl5

— Brad Stainbrook (@BrownsByBrad) December 6, 2021
Long snapper Charley Hughlett is progressing though he remains on the Reserve/COVID-19 list.
If necessary, Mack Wilson will act as the long snapper.
5. Bill Glass Dies
Bill Glass 1935-2021 @Browns @NFL @NFLFilms pic.twitter.com/e02TbkZfFV

— NFL Classic! (@79_nfl) December 6, 2021
Glass was a four-time Pro Bowler for the Browns in the 1960s and part of the 1964 NFL Championship team.
He is regarded as one of the best defenders the franchise has ever had.
Glass passed away at the age of 86 on Sunday.
After football, he dedicated his life to helping prisoners find fellowship with his ministry, "Bill Glass Behind the Walls."
Rest in peace Bill Glass.