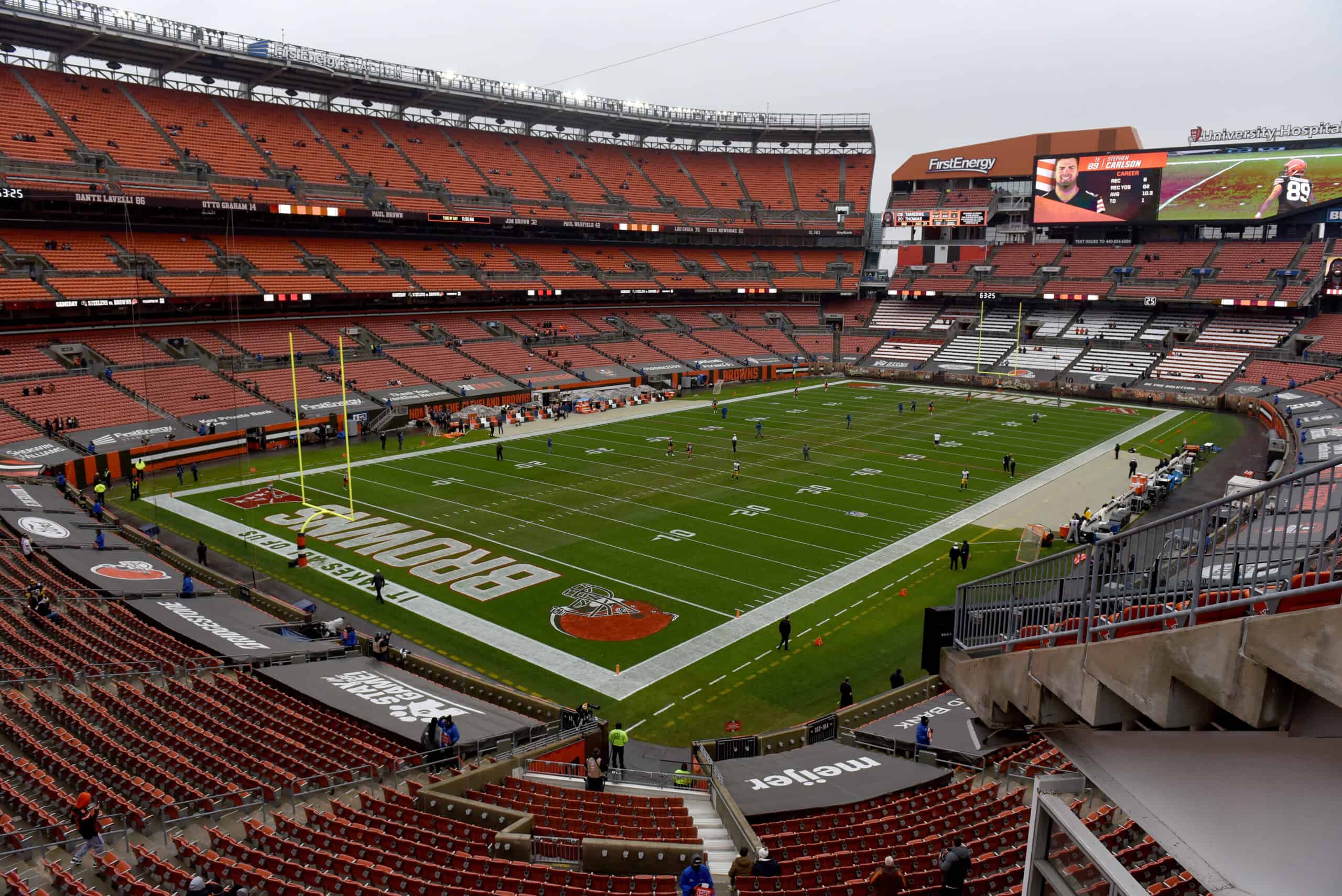 It is Saturday, February 12, 2022, and Super Bowl weekend is upon us.
For Cleveland Browns fans, this is a good thing since the speculation and hype of a Browns-less game will soon be over.
Here are Saturday's Browns Nation news and notes.
1. Detroit Rams Gear On Sale
The Browns fans have obsessed over their many connections to the Rams and Bengals, but one team's fanbase has it worse.
That would be the Detroit Lions who did not win a single playoff game in Matthew Stafford's 12-year career with the team.
One entrepreneur has tried to get it on the euphoria of the Super Bowl (and merchandising) by selling Detroit Rams apparel.
Detroit Rams shirts oh man pic.twitter.com/df4mrsr77u

— Pardon My Take (@PardonMyTake) February 11, 2022
What's next: Cleveland Rams or Cleveland Bengals attire?
2. Browns Super Bowl Week Sightings
Denzel Ward, the Browns Walter Payton Man of the Year, was on stage with his counterparts from the other 31 NFL teams at Thursday night's NFL Honors event.
All 32 men are winners along with the organizations and communities they help, but the NFL selected Andrew Whitworth of the Los Angeles Rams as the overall winner.
So proud of our guy, @denzelward! pic.twitter.com/37xy7dNCfr

— Make Them Know Your Name (@MTKYN_) February 11, 2022
A smiling Nick Chubb and Jarvis Landry were out and about in Los Angeles this week.
#Browns Nick Chubb and Jarvis Landry in LA together during Super Bowl week pic.twitter.com/taGV3EA3zi

— Brad Stainbrook (@BrownsByBrad) February 10, 2022
3. Super Bowl Trivia
Which team holds for the most consecutive Super Bowl appearances?
a. Buffalo Bills
b. New England Patriots
c. Miami Dolphins
This dubious honor belongs to  A – Buffalo Bills.
From 1991 through 1994, Jim Kelly led the Bills to four straight Super Bowls; the Bills lost all four games.
From 1991 to 1994, A Jim Kelly led Buffalo Bills lost four consecutive Super Bowls. In Super Bowl XXVII they committed a record 9 turnovers. Some teams just might be cursed. #HIST125DL3F20

— William Kilday (@KildayWilliam) September 7, 2020
The Patriots have come close by being in three straight Super Bowls from 2017 to 2019.
They won two of the three games.
The Miami Dolphins have the same win-loss record as the Patriots in their three straight Super Bowls from 1972 to 1974.
The New England Patriots now join the 70's Dolphins and 90's Bills as the only teams to appear in three straight Super Bowls:https://t.co/7HAm7BltU2#EverythingWeGot pic.twitter.com/SdjjIrAOc3

— 247Sports (@247Sports) January 21, 2019
Getting to the Super Bowl one time is very difficult, but doing it year after year is even harder.
Happy Saturday Browns Fans!