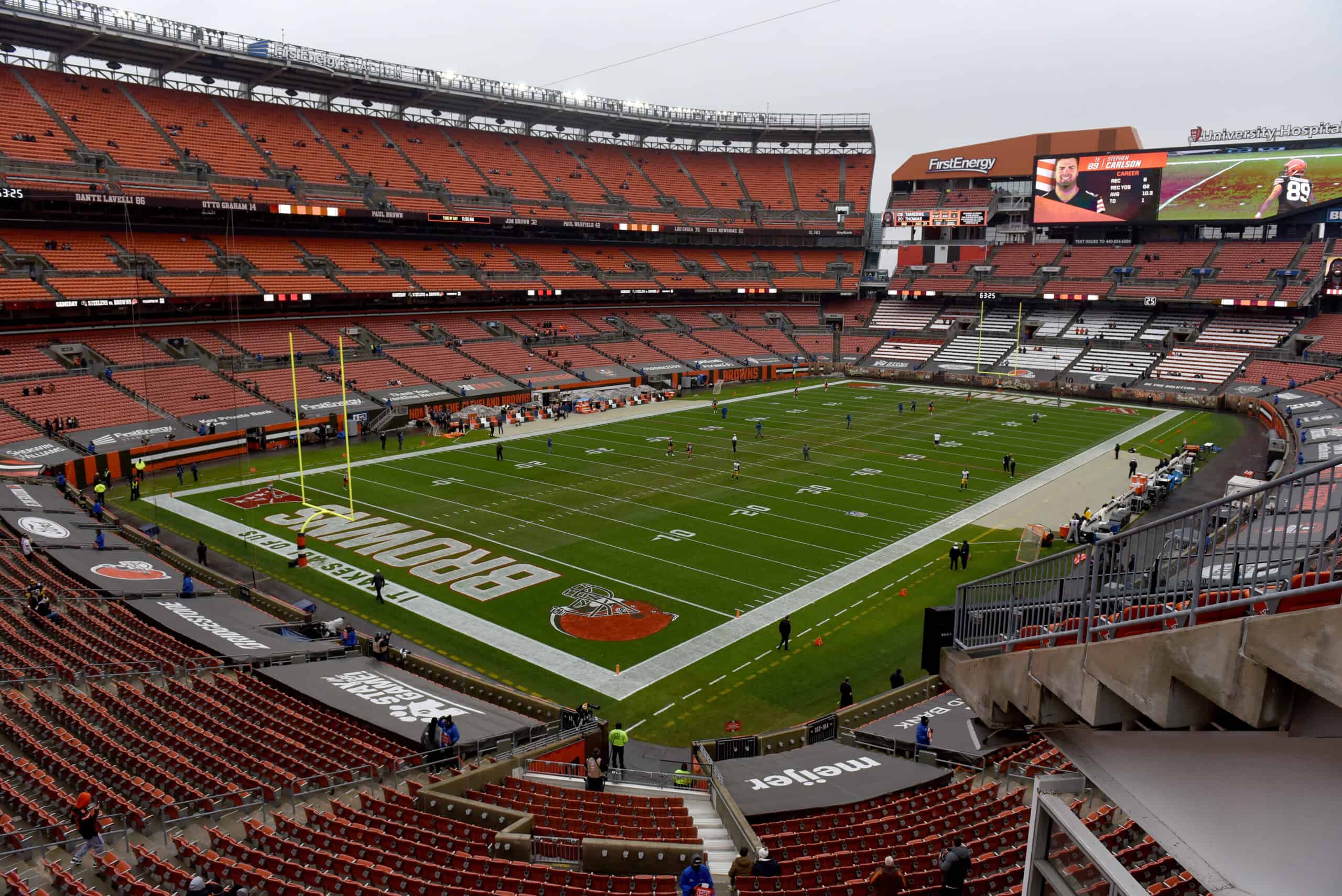 It is Tuesday, March 1, 2022, and the NFL Combine officially begins today.
Cleveland Browns' front office members, coaches, and scouts will be on the ground in Indianapolis watching the college players and conducting meetings.
Here are the Browns Nation news and notes for Tuesday.
1. Tuesday Motivation
Need some extra motivation to hit the gym.
Here is a video of Nick Chubb handling 495 pounds like it is nobody's business.
Chubb is always grinding, and we love it.
Nick Chubb taking 495LBS for a ride like it's nothing (via his IG) #Browns pic.twitter.com/00vfBYG0ec

— MoreForYouCleveland (@MoreForYou_CLE) February 28, 2022
2. Ward's Good Works
The 2021 Cleveland Browns Walter Payton Man of the Year, Denzel Ward, is steadfast in his community service work.
His family's foundation called "Make Them Know Your Name" recently donated $150,000 to University Hospitals for heart health initiatives.
.@denzelward and his foundation 'Make Them Know Your Name' giving back even more to the community 👏 https://t.co/rn1tmmaDAT

— Cleveland Browns (@Browns) February 28, 2022
3. Browns Salary Cap Update
Before reworking Jack Conklin's contract last week, the Browns were ranked at number 12 with the most cap space available.
Most cap space available right now…#Dolphins – $62.8M#Jaguars – $59.2M#Chargers – $56.3M#Bengals – $50.4M#Jets – $48.2M#Broncos – $38.1M#Colts – $36.0M#Seahawks – $34.8M#Commanders – $31.9M#Steelers – $28.7M#Bears – $26.2M#Browns – $23.6M#Lions – $21.2M

— NFL Stats (@NFL_Stats) February 22, 2022
Conklin's deal freed up an additional $4 million so the Browns are now at number 11 with $27 million.
Conklin suffered a torn patellar tendon in late November. He gets assurance of staying in Cleveland with the chance to make the full $12M he was originally due.

The Browns add $4M in cap space to use this offseason.

A logical deal for both sides.

— Field Yates (@FieldYates) February 26, 2022
There are a lot of decisions to be made, but Andrew Berry continues to be scrupulous with the money.
Yesterday's news was about the price tag of David Njoku's potential extension.
There are still outstanding questions about whether the Browns will re-sign Jadeveon Clowney since his price tag may be rising.
Of course, the other one to be concerned with is Denzel Ward who goes into 2022 playing under his fifth-year option.
It is yet to be determined if Jarvis Landry will rework his contract to create more cap space.
4. Key Dates In March
The NFL Combine formally ushers in the month of March and the offseason flurry of activity.
NFL calendar is about to heat up once again:

– Combine: 2 days away
– Franchise tag deadline: 9 days away
– "Legal" tampering period: 15 days away
– Free agency/new league year: 17 days away
– Annual League Meeting: 28 days away
– Draft: 60 days away

Bring on the fireworks.💥

— Ari Meirov (@MySportsUpdate) February 27, 2022
Franchise tagging, the legal tampering timeframe, and free agency are just around the corner on March 8, 14-16, and 16 respectively.
And so it begins, the anticipation, expectation, and excitement of the 2022 NFL season.
Everyone is still undefeated, including the Browns.
Happy Tuesday Browns Fans!