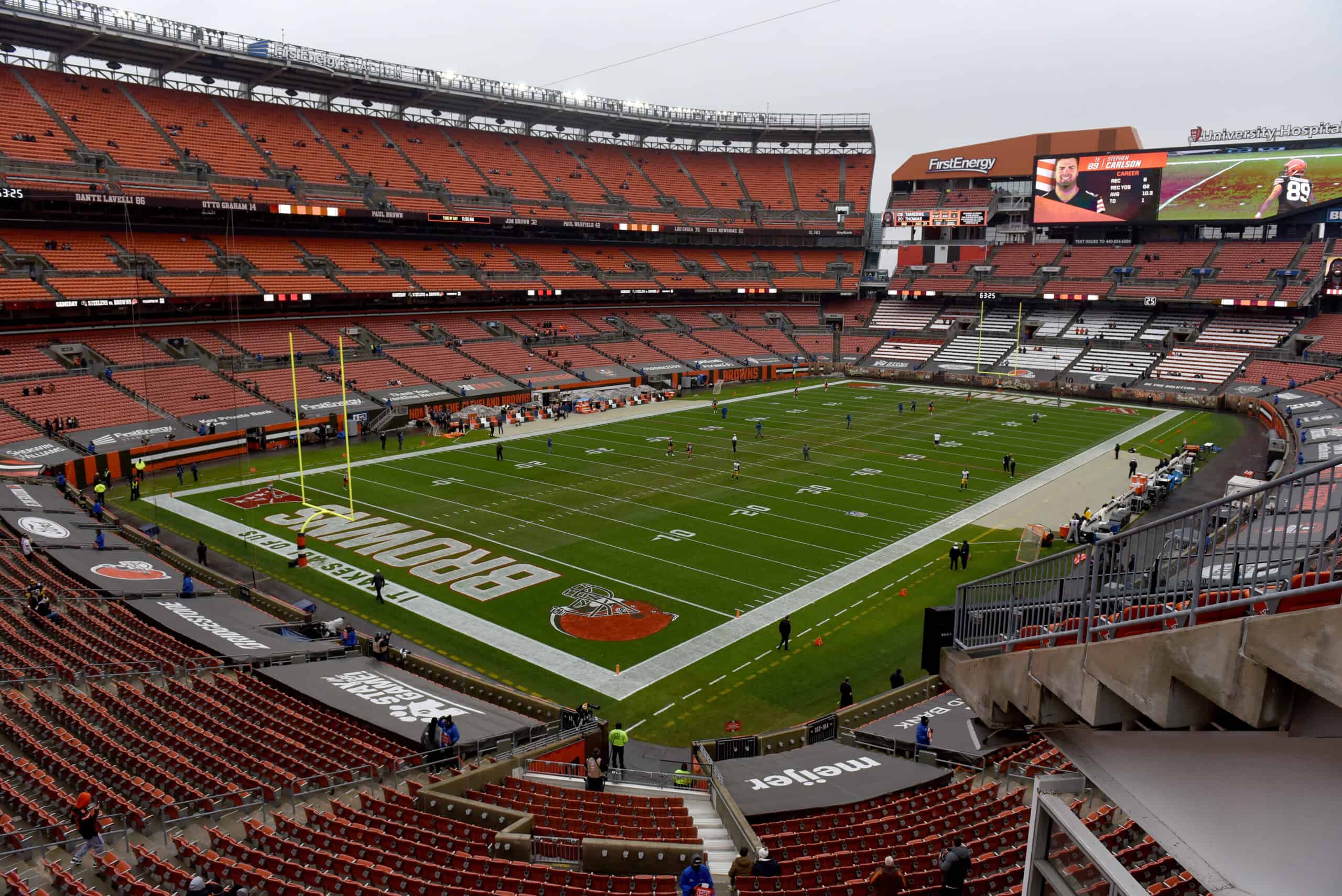 It is Sunday, March 27, 2022.
The Cleveland Browns are hopefully starting this week with a priority to sign key free agents.
Defensive end Jadeveon Clowney is still sitting out there, and the Browns desperately need a kicker.
Here is the Sunday edition of Browns Nation news and notes.
1. Brissett Will Wear No. 7
Quarterback Jacoby Brissett will wear No. 7 as he did when he was with the Indianapolis Colts from 2016 to 2020.
In 2021, as a Miami Dolphin, he wore No. 14.
QB Jacoby Brissett will wear number 7 for Cleveland.

(Photo via #Browns) pic.twitter.com/DX202wqLwC

— Brad Stainbrook (@StainbrookNFL) March 26, 2022
2. Browns Ranked Fourth Most Improved In Offseason
Pro Football Focus ranked the Browns as the fourth most improved NFL team thus far in the 2022 offseason.
Each of the top five teams ranked by PFF landed a huge star player on their roster: Russell Wilson for the Denver Broncos, Matt Ryan for the Indianapolis Colts, Davante Adams for the Las Vegas Raiders, Deshaun Watson (and Amari Cooper) for the Browns, and Tyreek Hill for the Miami Dolphins.
What team improved the most this offseason? 📈 pic.twitter.com/k45FLcRjHX

— PFF (@PFF) March 26, 2022
It will be interesting to revisit this top five list after the 2022 NFL Draft since none of these teams has a first-round pick.
3. Mayfield Trade Options Are Limited
The Browns do not have a lot of trade offers for Baker Mayfield.
Given that he is coming off of an injury and is in the final year of his contract with a $19 million salary, there are definitely strikes against him.
It is also late in the free agency period, and many teams have already settled on their starting quarterbacks.
Baker Mayfield's potential suitors have all but dried up. #Seahawks still realistic.

Big problem for #Browns?
Baker's $19M.CLE will have to eat most of his salary in a potential trade or offset trade w/ draft picks.
Flat out release makes no sense.

Tough spot for Andrew Berry.

— John Sabol (@John_Sabol) March 26, 2022
The Seahawks remain the most viable option though the entire organization seems to have a lot of faith in Drew Lock.
4. Landry Still Seeking A Team
In the midst of free agency is not the best time to fire your agent, but that is exactly what Jarvis Landry did.
Former #Browns WR Jarvis Landry is now represented by @JBSportsAgent and @ISEWorldwide. pic.twitter.com/y03YRZjzY7

— MoreForYouCleveland (@MoreForYou_CLE) March 26, 2022
He has new representation but the same goal, to get signed by a good team.
Landry is among a list of players who remain free agents ten days into the new league year.
Free agents still available for the Patriots to sign.

Bobby Wagner
Stephon Gilmore
Odell Beckham, Jr.
Tyrann Mathieu
Julio Jones
Jadeveon Clowney
Calais Campbell
Jarvis Landry

— Savage (@BOSTONSPORTSB) March 26, 2022
Blockbuster trades have stolen the thunder out of free agency, but many of these players are expected to be signed in the near term.
The question is how many former Browns will be Browns again; the answer is between zero and three.
We will have to wait and see.
Happy Sunday Browns Fans!