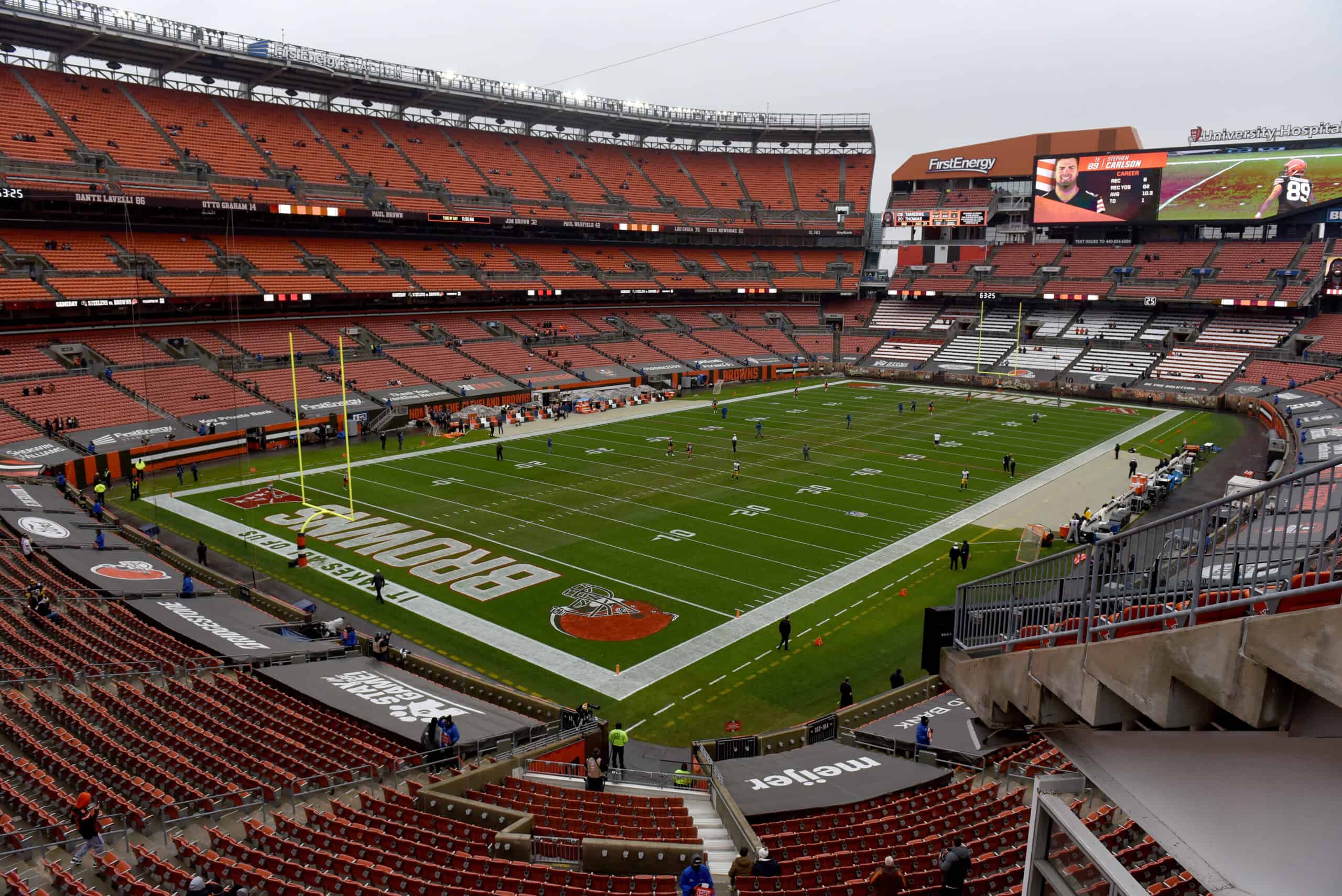 It is Tuesday, March 8, 2022, and the Cleveland Browns had a busy day yesterday.
The biggest news was the use of the franchise tag on tight end David Njoku.
The Browns have not tagged a player in over a decade, and kicker Phil Dawson is the only other player in Browns history to be franchise tagged.
In 2011, the Browns gave PK Phil Dawson the franchise tag, valued at $3.25m.

In 2022, the Browns gave TE David Njoku the franchise tag, valued at $10.8m.

These are the only two times the Browns have used the franchise tag.

— Tony Grossi (@TonyGrossi) March 7, 2022
Here is the Tuesday edition of the Browns Nation news and notes.
1. What About Hooper?
Regardless of your opinion on whether tagging Njoku was a good move, the next logical question after hearing the news was how will this impact tight end Austin Hooper?
Hooper is due to be paid $9.5 million in 2022 unless released or traded after June 1.
For those wondering, Austin Hooper can be released or traded after June 1 and the Browns will recoup $9.5 million toward the 2022 salary cap.

— Brent Sobleski (@brentsobleski) March 7, 2022
With the tag on Njoku valued at nearly $11 million and Hooper's salary, the Browns have $20 million tied up in two tight ends.
I'm told the Browns' plan is to keep Austin Hooper along with David Njoku, despite Njoku's franchise tag of $10.9 million. Hooper is due $9.5M in salary in the third of a four-year deal.

— Jeremy Fowler (@JFowlerESPN) March 8, 2022
If Hooper stays, as is being reported by ESPN's Jeremy Fowler, it must mean the 2022 offensive plan is to utilize both players more.
2. Mayfield Statue At OU
The University of Oklahoma announced it is revealing a statue of Baker Mayfield, the 2017 Heisman Trophy winner, in a postgame ceremony after its spring game on April 23, 2022.
OU is adding Mayfield's statue to the statues of other previous alumni who won the Heisman Trophy including Billy Vessels, Steve Owens, Billy Sims, Jason White, and Sam Bradford.
After Mayfield is added, next up will be Kyler Murray who won the Heisman the year after him.
**Saturday, April 23rd. But anyway…

Baker Mayfield ➡️ Hollywood Brown

One of his best throws at Oklahoma.pic.twitter.com/Aqcqkn8SJu

— PFF Draft (@PFF_College) March 7, 2022
In a statement, Mayfield said:
"It's humbling and surreal to think about having a statue in iconic Heisman Park. I can't wait to be back in Norman and reunite with the most passionate fans in college football."
3. Franchise Tag Deadline
The deadline for teams to franchise tag a player is 4:00 PM EST today.
Thus far, the Browns and two other teams have tagged players.
Franchise Tagged Players:#Bengals S Jessie Bates #Browns TE David Njoku#Chiefs OT Orlando Brown#NFL #NFLFreeAgency

— 49ers & NFL News 24/7 (@49ersSportsTalk) March 7, 2022
There will likely be more to come today.
Stay tuned!
Happy Tuesday Browns Fans!