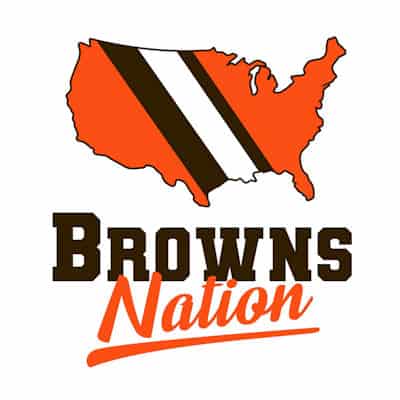 — Dawgs of War podcast co-host Kevin Tuleta described how he and his podcast co-host Rawley Davis helped get lifelong Browns fan Tom Seipel to see the Browns-Steelers Week 17 game at FirstEnergy Stadium in Cleveland. Seipel has battled kidney cancer since his diagnosis in November 2017, when he was working as a missionary in Nicaragua. The Browns win over the Steelers sealed their first playoff birth since the 2002 season. Tuleta described what it was like watching the playoff-clinching game with Seipel, Seipel's dad, Davis, Szabo Apparel Co. owner Brian Szabo, Emily Mayfield and company.
— Tuleta described how Davis started the hilarious @angrybrownsfans Instagram account.
— Bergin and Tuleta discussed what the Browns need to do in the offseason. It includes getting players with speed on the defensive side of the ball.
— They also talk about how the Browns need to find a stud defensive end to line up across from Myles Garrett.
— The Browns must decide what to do with the 26th pick of the 2021 NFL Draft.
— In the offseason, the Browns must also decide whether to pick up the fifth-year option on Baker Mayfield's rookie contract.
— The guys also give their thoughts on what the Browns should do with Odell Beckham Jr., how stacked the AFC North is headed into the 2021 season and they make their picks for Super Bowl 55.
Show off your Dawg Pound Pride with all the latest Browns gear at https://www.brownsnationswag.com/
Also, be sure to like and subscribe to never miss any future episodes!
Thanks for listening and Go Browns!