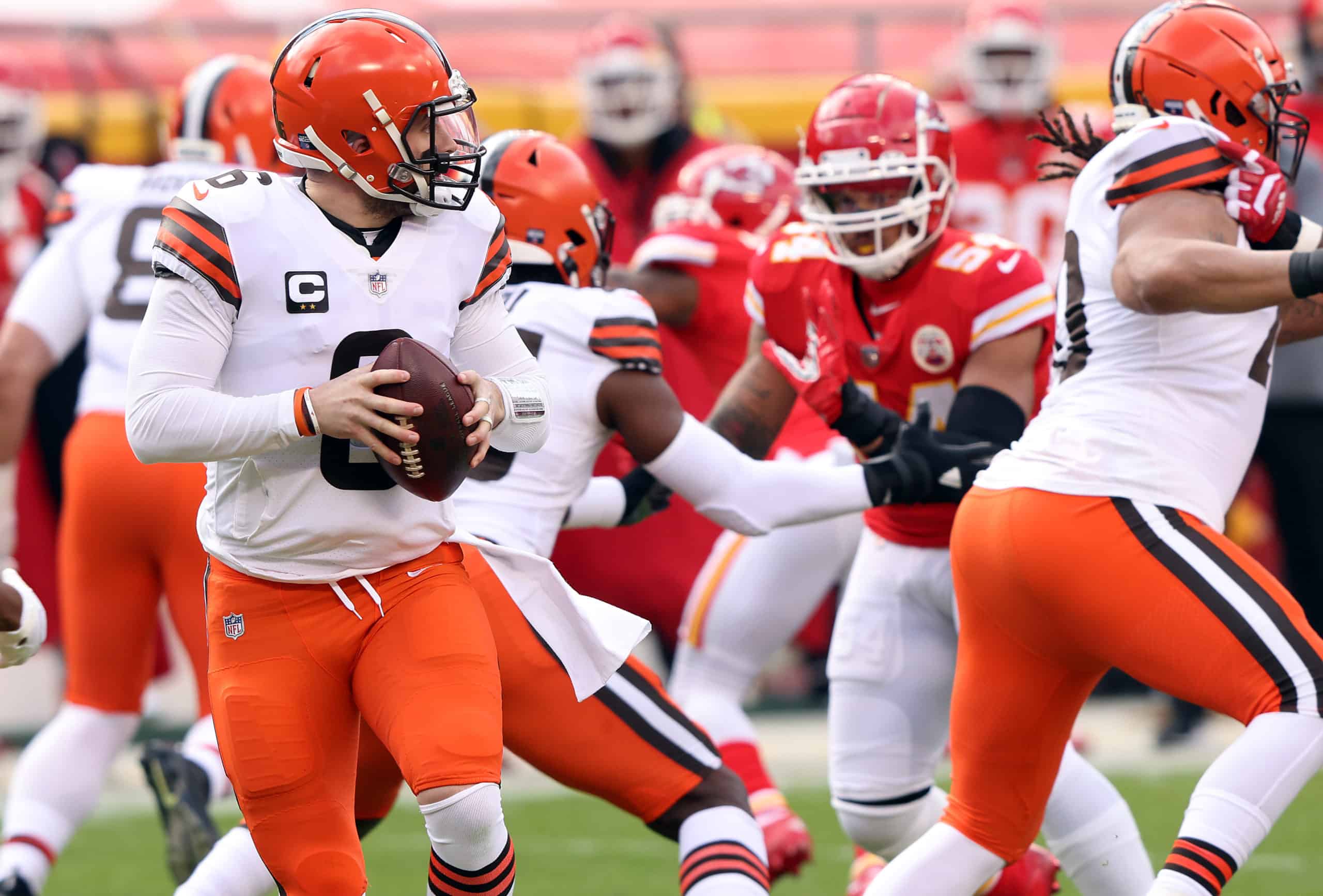 Pro Football Focus published their preseason rankings of the NFL's offensive lines this week.
And it should surprise nobody that the Cleveland Browns unit ranks as the best in the league.
PFF previously ranked individual players at each position, including guards, centers, and tackles.
🥇 Cleveland Browns
🥈 Indianapolis Colts
🥉 New England Patriots @PFF_Steve ranks the top 32 offensive lines in the NFL ⤵️https://t.co/8JLhQeUgeC

— PFF (@PFF) June 7, 2021
Cleveland was the only team with 4 starters among the top 12 at their respective position.
In their final analysis of 2020, PFF ranked Cleveland first in pass protection and second in run-blocking.
Cleveland invested in that line with the first-round pick of Wills and the free-agent signing of Jack Conklin.
But their best investment was arguably the addition of offensive line coach Bill Callahan.
Bill Callahan a core 'asset' for the offensive line's big start

📰 » https://t.co/dAWbcNJySb pic.twitter.com/jyl6IE1vjP

— Cleveland Browns (@Browns) October 14, 2020
Under Callahan's tutelage, each of the 4 veteran starters on the unit produced career-high PFF scores.
The entire front line is expected back in 2021, along with swing tackle Chris Hubbard.
It may be too much to expect career-high PFF scores again, but anything close assures a top unit for the Browns.
Putting the Pieces Together 
Jack Conklin was one of Andrew Berry's high-profile free agent signings last year.
Kevin Stefanski hoped the veteran would help the winner of the right guard position battle improve.
But when Drew Forbes opted out for Covid reasons, the position was all but ceded to William Teller.
All Teller did was post the best run-blocking grade (92.3) in the NFL, although his pass blocking was only average.
Conklin's career-best run and pass blocking effort more than covered for any weakness in Teller's game.
The top-4 graded #Browns on offense in the 2020 regular season:

Wyatt Teller – 92.4
Nick Chubb – 87.7
Jarvis Landry – 85.8
Jack Conklin – 85.2 pic.twitter.com/dqJPVComUc

— PFF CLE Browns (@PFF_Browns) January 15, 2021
Center JC Tretter was already one of the best in the league, but his career-best performance further helped Teller.
Joe Bitonio maintained his excellence at the left guard, producing his 4th consecutive top-5 pass blocking score.
He also earned a career-best run-blocking grade working alongside the rookie Wills.
Wills posted one of the best rookie pass-blocking grades (77.6), and his 62.6 overall grade is no embarrassment.
With a season under their belt and a proper preseason, it's no wonder PFF expects the Browns' line to be 2021's best.
What About The Other Guys? 
PFF's Steve Palazzolo wrote up the top offensive line article for the analysis group.
He mentioned Chris Hubbard as a solid swing tackle and thinks rookie James Hudson is a Hubbard-like player.
But the story of the Browns offensive line in 2020 was the seamless insertion of several backups.
Cleveland even had guards playing tackle in the face of injuries, and nobody noticed.
The Browns second unit and reserves stepped up when it counted, preserving the team's offensive line reputation.
#Browns OL pass-block grade rankings by position through WK13:

Wills – 14th
Bitonio – 2nd
Tretter – 3rd
Teller – 12th
Conklin – 16th pic.twitter.com/2nvBBbyvHs

— PFF CLE Browns (@PFF_Browns) December 10, 2020
Nick Harris is Tretter's heir apparent at center, even though he might be a better guard.
Michael Dunn and Blake Hance earned a shot at the backup guard positions, with Hudson penciled in behind Conklin.
Forbes leads a contingent of young and capable challengers behind the first two groups.
Considering Forbes was expected to challenge for a starting role last year, that says a lot about Cleveland's depth.
And it only serves to solidify the offensive line's standing as the best in the NFL.