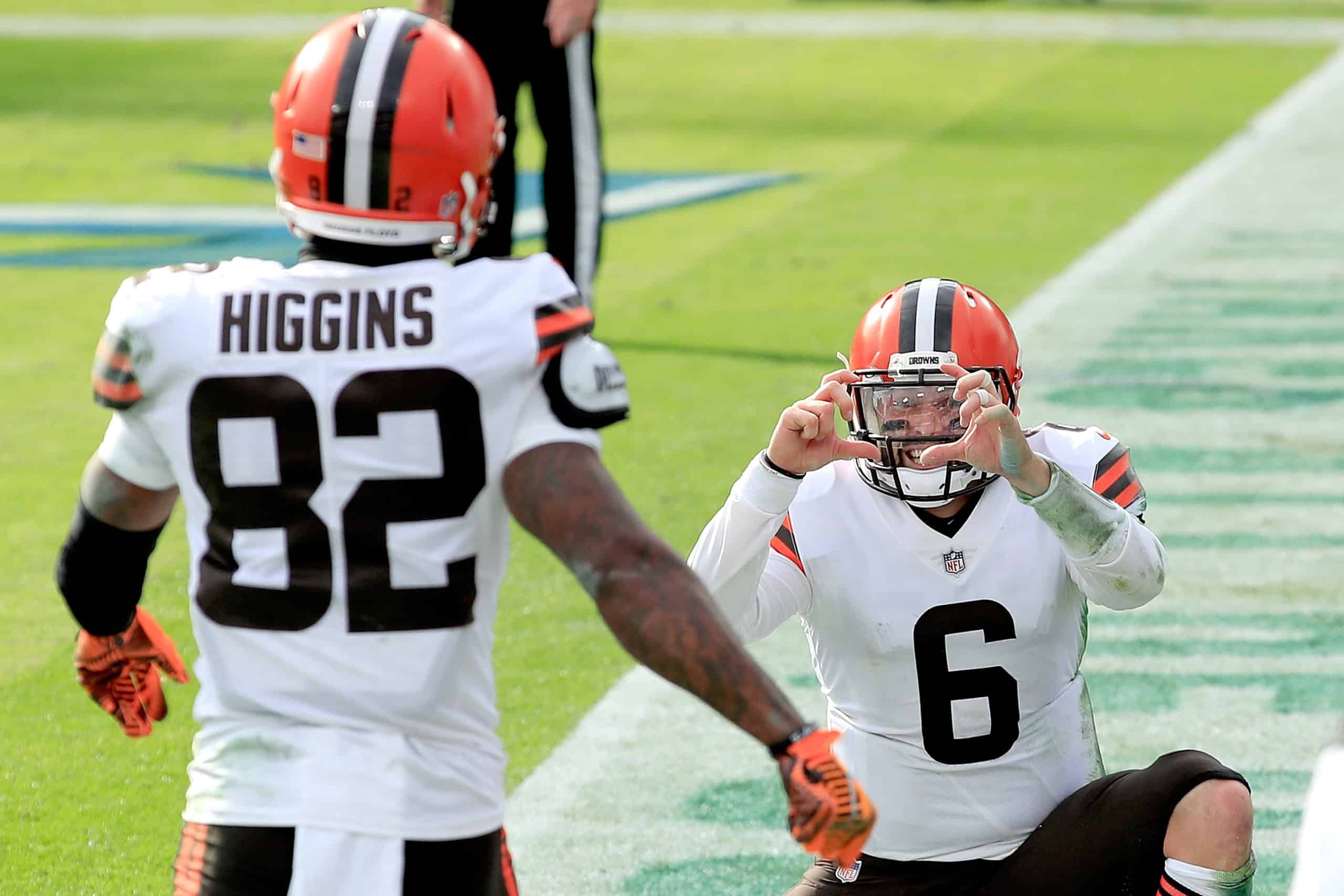 Cleveland Browns wide receiver Rashard "Hollywood" Higgins is entering his sixth season with the team.
Higgins has certainly experienced both highs and lows during his Browns career.
Since 2020 was the best season the Browns have had in years, it is not surprising that even though he was a free agent, Higgins wanted to remain with the team.
As a result, he signed a one year $2.37 million contract for the 2021 season.
Higgins wants to be even more instrumental in the successful playmaking of the Browns offense this season.
Rashard Higgins 2020 Season:

▪️4 TDs
▪️37 catches (52 targets)
▪️599 yards (career-high)
▪️13 games (6 started)#Browns pic.twitter.com/Jewvz3x5kL

— Tim Schuerger🇺🇸 (@timschuerger) January 27, 2021
Here are three bold predictions for Higgins for the 2021 season.
1. Twice As Many Targets 
Higgins had 52 targets in 2020, and 37 resulted in completed passes.
He has good chemistry with Mayfield when he is on the field.
While the Browns have a lot of receivers (and tight ends and running backs) who can make big plays after Mayfield throws the ball to them, Higgins will play a bigger role in the offense in 2021.
He started in a career-high six games in 2020.
Higgins does not necessarily need to start more games to get the projected 100+ targets, but he does need to be on the field for more passing plays.
The Browns did not bring him back for 2021 for the same productivity; they have plans for how to use Higgins more this season.
2. More Touchdowns
Believe it or not, Higgins was tied for second with the most receiving touchdowns in 2020.
Both Hooper and Higgins had four touchdowns; Kareem Hunt led the team with five receiving touchdowns.
OBJ, Landry, and rookie Harrison Bryant had three.
Higgins will be involved in more red zone and scoring plays in 2021 so this touchdown number will likely be at least six or seven.
#Browns Rashard Higgins has been one of the most consistently efficient WRs in the NFL when given the opportunity

2018:

11th in DVOA

12.0 ADOT

7.1% drop rate

51% first down rate

7.8% TD rate

2020:

3rd in DVOA

14.6 ADOT

6.4% drop rate

50.8% first down rate

6.6% TD rate pic.twitter.com/KJCJ7dPcso

— Sam Penix () (@Sam_Penix) May 23, 2021
3. Playoff Redemption
Higgins is a competitor; he showed it with his desire to make that touchdown catch in the Chiefs divisional playoff game.
It did not go as he or the Browns hoped with the fumble/touchback call that is a longstanding and controversial NFL rule.
"People big mad." 👀

You may not like the fumble touchback rule but it has a long history in the NFL. pic.twitter.com/lQShgAsv13

— GMFB (@gmfb) January 19, 2021
Higgins wants another chance to redeem himself from that play.
While this bold prediction has redemption coming in the playoffs with a big Higgins play, I would not be surprised if there is a play inserted in the game plan for the Week 1 rematch against the Chiefs.
One way or another, Higgins will be involved in a significant scoring play that erases the fumble/touchback play from most fans' recent memories.
Conclusion
Higgins had 599 yards receiving in 2020.
Everyone knows the Browns game plan is run first to open up the passing game.
The Browns will surprise no one with that strategy in 2021, and good teams will be able to thwart it.
That's where we will see the growth of this offense because it will need to evolve into a passing attack that allows the run game to work in some situations.
Rashard Higgins is integral to that plan.
It would be too bold to say he will have 1,000 yards receiving in 2021 given the talented ball catchers in all positions on the Browns offense.
However, it would not be surprising if his yardage is over 700 yards this season.